Club Connect: Meet the... Dance Club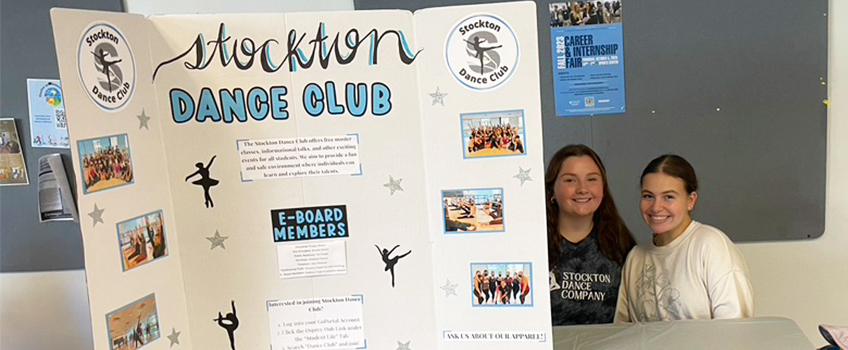 Galloway, N.J. – Ironically, the Dance Club wasn't founded by students in the Dance program.
Rather, it was started by students with an innate love for dance who wanted to give other students an opportunity to get involved and connect to the dance community. The club is open to everyone of all skill levels who share a love for the art form.
This semester, the Dance Club will be a part of the Fall Choreography Project, a show created and choreographed by students in the Dance program. The project will have multiple showings in the Performing Arts Center from Nov. 30 to Dec. 2.
They also anticipate holding master classes and fundraisers.
Practices are held at 5:30 p.m. on Thursdays. (Rooms are to be determined depending on master classes and other conflicts). Join them on OspreyHub and follow their Instagram!
– Story by Rachel Szymanski
---
There are over 200+ ways for students at Stockton University to get involved – explore the clubs and organizations on campus by checking out the twice-a-year Get Involved Fair or through OspreyHub.
– Photos by Gianna Schiattarella