Board Approves Naming Kesselman Hall at Atlantic City Campus
Galloway, N.J. — In acknowledgement of President Harvey Kesselman's life-long dedication to Stockton University, including its expansion in Atlantic City, the Board of Trustees approved naming a building in his honor.
The Atlantic City Residential Complex, located at 3701 Boardwalk, will be renamed Kesselman Hall "in recognition of Dr. Kesselman's unwavering commitment to the University's mission and tireless advancement of the University's values," reads the resolution approved at the Feb. 22 board meeting.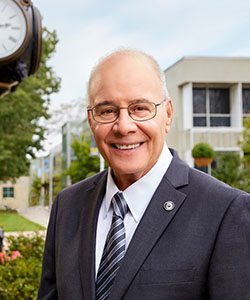 "Dr. Kesselman is synonymous with Stockton University. His commitment to our students first mission, dedication to inclusive student success and championing of equitable funding make Stockton what it is today," said Ray Ciccone, chair of the Board of Trustees.
Kesselman has spent more than four decades at Stockton, beginning as a student in the inaugural class in 1971 and continuing with roles as a teacher, administrator and president since 2015. He will retire as president on June 30.
Under his leadership, Kesselman expanded the university's regional footprint and, with New Jersey's designation of Stockton as an Anchor Institution in Atlantic City, opened Phase I of a multimillion-dollar Atlantic City campus in 2018 with a monumental public-private partnership. Phase II, a 135,000-square-foot residence hall with 416 beds, currently under construction and scheduled for completion this year.
Kesselman Hall will be dedicated at a ceremony in Atlantic City on May 3. The building opened in September 2018 with Phase I and is home to more than 500 students each year. In December, the Atlantic City Council designated a portion of Albany Avenue bordering the residential complex as Dr. Harvey Kesselman Way.
The Board of Trustees also approved awarding honorary Doctor of Public Service degrees at the May 12 commencement ceremonies at Jim Whelan Boardwalk Hall in Atlantic City to: Bart Blatstein, founder and CEO of Tower Investments Inc.; Christopher Paladino, president of New Brunswick Development Corporation; Julio Mendez, retired New Jersey Superior Court judge; Louis Greenwald, Assembly majority leader in the New Jersey State General Assembly; Dr. Manish Trivedi, director, Infectious Diseases Division of AtlantiCare; Lt. Gov. Sheila Oliver, commissioner of the Department of Community Affairs; and Stephen Sweeney, former president of the New Jersey Senate and chair, Advisory Board of the Steve Sweeney Center for Public Policy.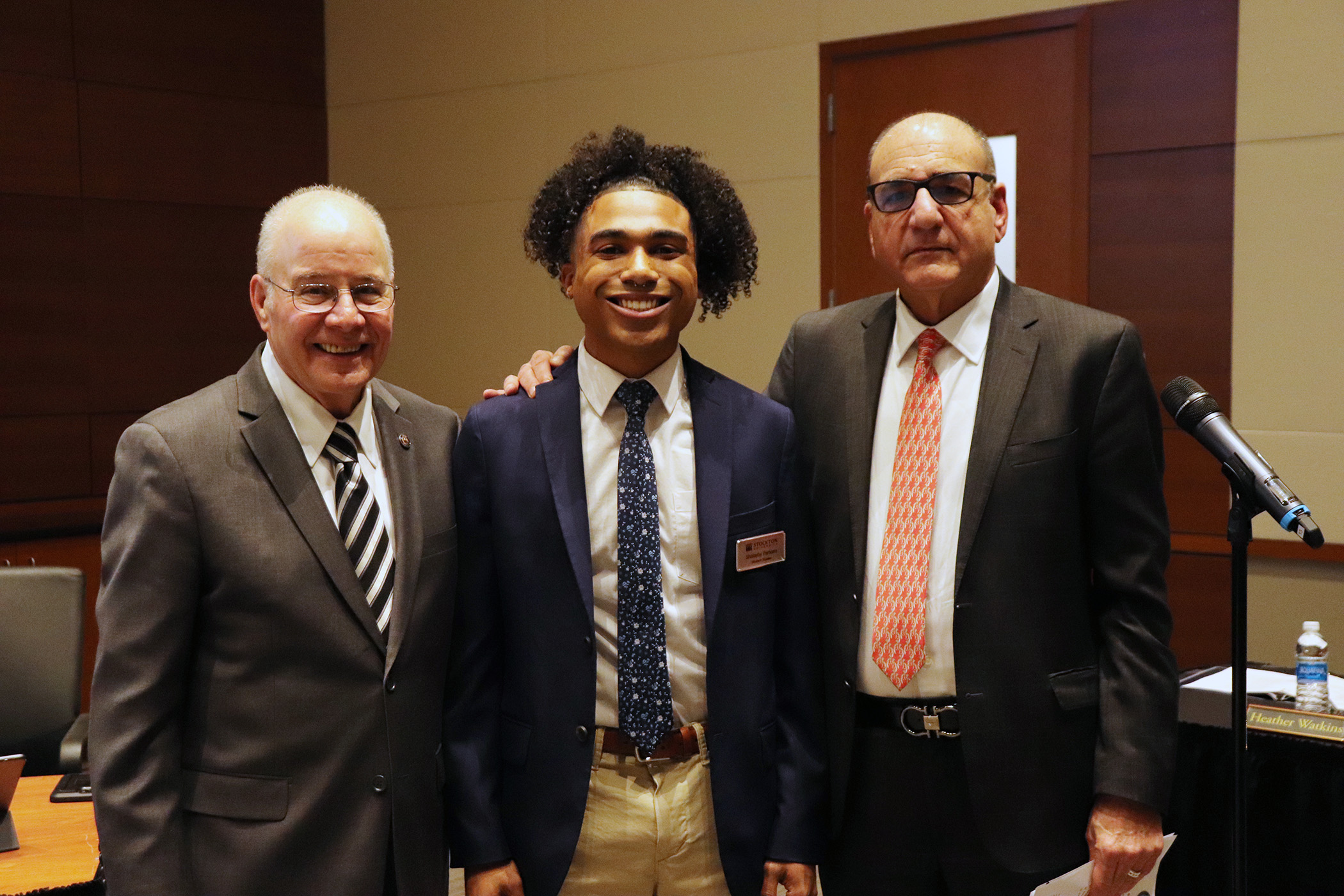 An honorary degree for Arnold Schwarzenegger was also approved and will be presented when he addresses hate and antisemitism at a presentation March 6 at the Galloway campus.
Also at the meeting, the board approved a new Bachelor of Science in Esports Management, which will now be reviewed by the New Jersey Presidents' Council and the Office of the Secretary of Higher Education. The program will prepare students to work in a variety of business fields, settings and industries that support the growth of esports.
Sophomore Shalayby Parsons, of Salem, was sworn in as a Student Trustee alternate.
# # #

Media contacts:
Stacey Clapp
Director of Strategic Communications
Galloway, N.J. 08205
Stacey.Clapp@stockton.edu
609-626-3645
609-412-8069
stockton.edu/media


Mark Melhorn
Associate Director of News and Media Relations
Mark.Melhorn@stockton.edu
609-652-4593
609-569-6026
stockton.edu/media