New Telescope Offers a Look 'Deeper into the Heavens'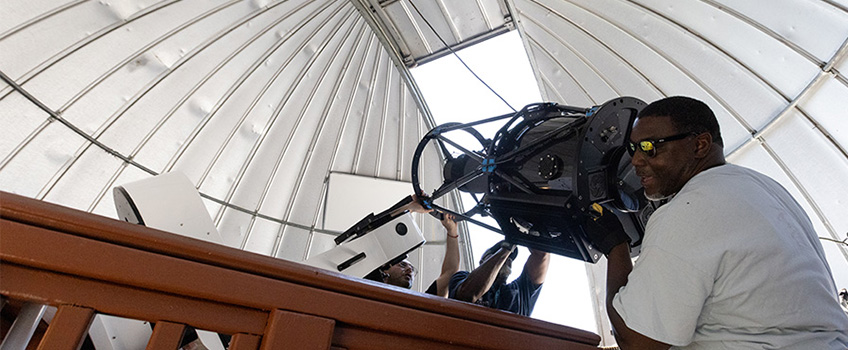 Galloway, N.J. — The new telescope at the Harold E. Taylor Observatory may only be one inch larger, but it's light years better, said Stockton University Physics Professor Joseph Trout.
The 17-inch PlaneWave CDK17 telescope was officially unveiled to the public on Oct. 20 before a crowd of more than 100 alumni and supporters who got the chance to view the rings of Saturn and the moons of Jupiter on a clear, cool night.
"It's a true testament to our Stockton spirit," said Leamor Kahanov, the provost and vice president for Academic Affairs, at the dedication ceremony outside the observatory. "Students develop, the faculty facilitate and guide, and the staff across the entire university collaborate to make something like this happen."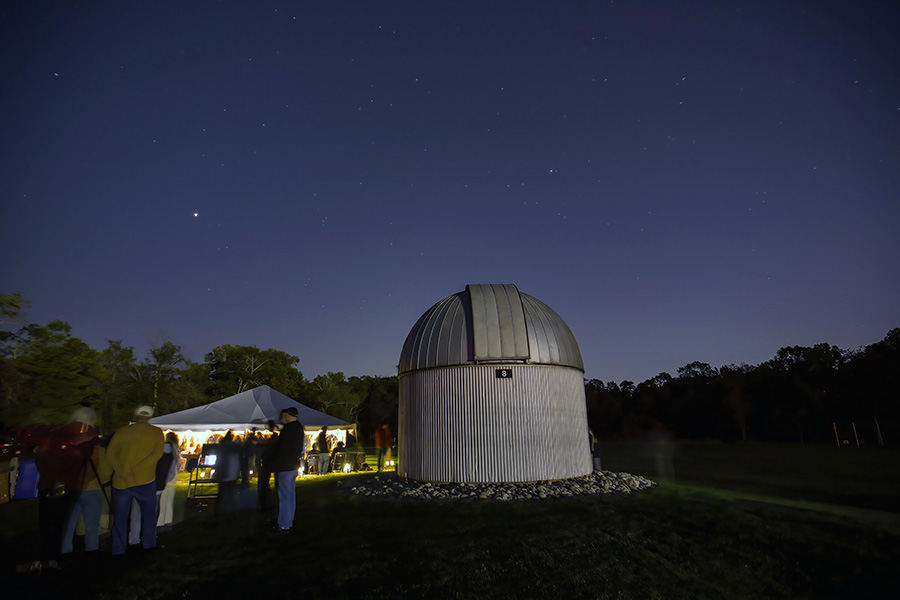 An anonymous donor contributed half the cost of the new $50,000 telescope, which was installed this summer by students and staff and is the culmination of a refurbishment of the observatory that has been going on since 2016, Trout said.
"The other telescope was beautiful and wonderful, and it lasted a really long time, but it could have never done the first things we did with the new one just as we were installing it and tuning it," he said.
Trout said there are several features of the new telescope that have dramatically improved the viewing experience for students and faculty. First, viewers can see more clearly several celestial sights, such as M13 Great Globular Cluster (22,000 light years away) or the Dumbbell Nebula (more than 1,000 light years away). Second, it uses motors instead of gears to move and track things in the sky.
"The old one used to sound like a locomotive coming down the track," Trout said. "This one, we almost got smacked in the head because it swung around, and it moved so fast and silent."
The new telescope is also much easier to calibrate. The old one needed to be calibrated every time it was used, and it would take as long as 90 minutes, Trout said. The new one was calibrated the first day it was installed in about two hours, and it only needs to be redone twice a year.
"The old telescope we had to hold in place with our hands because it was so shaky, and the second that you let it go, it would go in the opposite direction," said Amna Haider, a senior Mathematics major from Brigantine who helped install the new telescope.
"With this telescope, we can just put in a planet (in the computer) and it reads exactly where it is. It moves immediately, and it stays in place longer than a second," she said. "We can see beautiful planets and other parts of the sky all the time, and we don't have to worry about anything."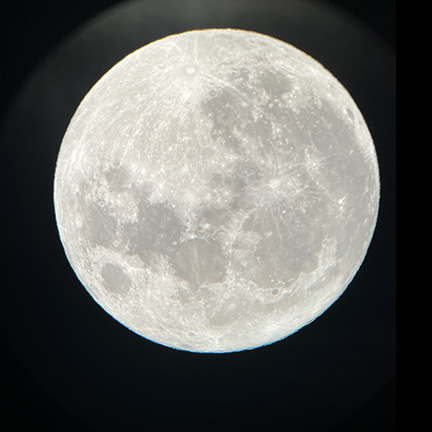 Haider is one of several students involved with the installation project, Trout said, including seniors Gracie Buondonno of Pleasantville and Katie Ormond of Egg Harbor Township, junior Katelyn Brink of Middletown and sophomore Rocco Mancuso of Brigantine.
"As beautiful as the night sky is, as magical as it was to see the rings of Saturn, I have to say for me, it's more inspiring to see our students manning that telescope, using it so deftly, taking me on a tour of the sky. That's what was really inspiring," said Amanda Norvell, the dean of the School of Natural Sciences and Mathematics.
But despite all the technological improvements, Trout is most excited about the added research benefits the new telescope will bring to faculty and students. He's hoping to raise an additional $20,000 to purchase a new camera for the telescope, which would allow students to collect data and images and compare it to what's coming from the Hubble and Kepler space telescopes. The other longer-term goal is to build an astronomy classroom by the observatory that would feature a collection of smaller telescopes before moving on to the bigger one.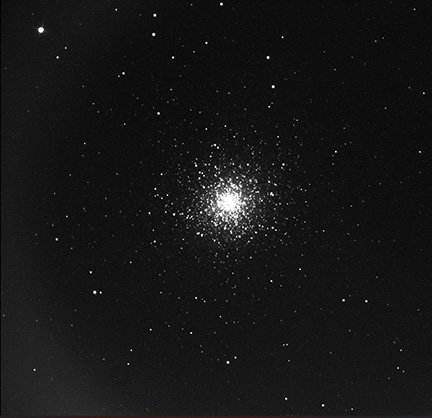 "The students will be able to look much deeper into the heavens," Trout said. "Even if you aren't interested in astrophysics, just the idea that you can work on such a sophisticated piece of machinery and do the analysis of the data would be good for any science major, or any student really."
For Haider, this project is a dream come true. Growing up in Brigantine, she never had a chance to use a telescope and had only viewed the night sky by simply looking up.
"Since working on the telescope, I've gotten hands-on experience working on physics, working on astrophysics, and I was just able to realize that this is what I really love doing," she said.
She plans to pursue a Ph.D. in math education and hopes to become a teacher or professor. She also would love to open her own STEM nonprofit organization to give children better access to technology. But no matter what happens the telescope has created a love for astronomy that will continue.
"If I didn't have this experience, I probably wouldn't have been able to fulfill all of my dreams since I was a kid," she said. "The pictures that we have here are gorgeous and just seeing it in person is just surreal. I don't even know if I exist on this planet because it's just so small compared to the rest of the universe."
The observatory, at 36 Pomona Road, is open Thursday nights for public viewings. Please visit stockton.edu/sciences-math/observatory.html to register or contribute funds being raised for the new camera. For more information, email observatory@stockton.edu or call 609-652-4546.