Spotlight On: Mariana Smith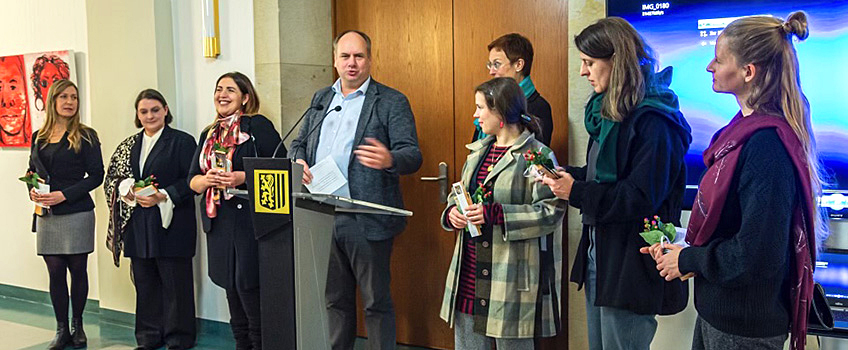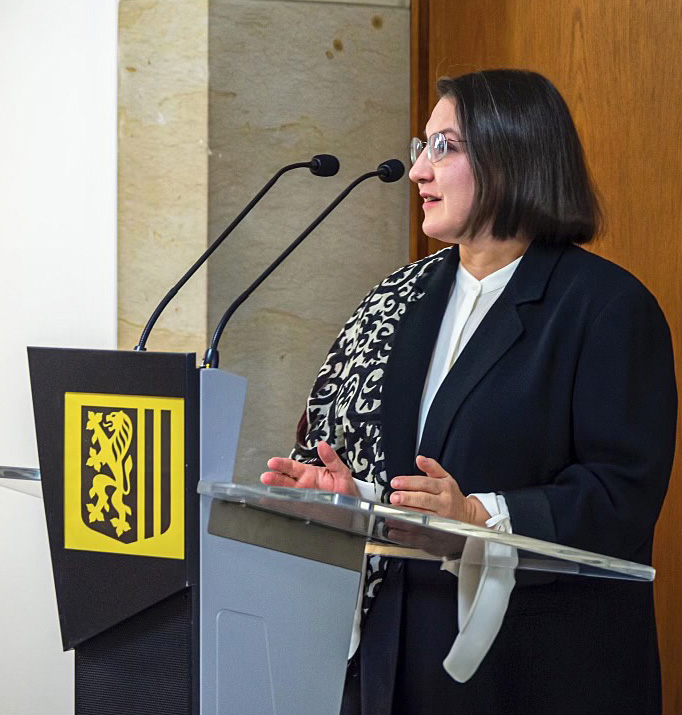 Galloway, N.J. — Mariana Smith, associate professor of Art at Stockton, was one of four United States artists invited to be featured in an exhibit, "Exchange Point," at the city hall art gallery Galerie 2. Stock in Dresden, Germany.
The international exhibition is on display through Feb. 27, 2023, and was unveiled on Dec. 1, 2022.
Smith was asked to present remarks at the opening ceremony on Dec. 8, which is dedicated to the 30th anniversary of the city partnership between Columbus and Dresden.
The exhibition, curated by Dresden artist Eva Harut, features U.S. artists Elizabeth Gerdeman, Kathy McGhee, Melissa Vogley Woods and Smith, as well as Dresden artists Maja Drachsel, Eva Harut, Sylvia Pásztor and Caroline Scheel.
Smith, who has taught at Stockton for eight years, participated in the Dresden Exchange program in 2013 and presented artworks inspired by this experience.
The Greater Columbus Arts Council supports a cultural exchange with one of Columbus' sister cities by offering Columbus artists the opportunity for a 90-day residency in Dresden, Germany.
"This award is an invitation-only application process. Oil painting on copper was inspired by the images from my visit to Dresden which in 2013 experienced an unusual river Elbe flood and by their collection of old masters' paintings in The Gemäldegalerie Alte Meister (Old Masters Picture Gallery)," Smith reflected.
"It is always great to participate in an invitational show, and I am honored and grateful that the German gallery flew me to Germany to speak at the opening and to meet my German colleagues," Smith said. "Also, Dresden has the oldest Christmas market in a country, so it was a particularly beautiful time to be in the city."
For an artist and educator, these experiences are particularly valuable as they foster relationships between different institutions on an international level.
"I'm sure that institutional collaborations with Dresden Art Academy and Leipzig Art Academy will emerge in the future as we share a lot of initiatives connecting visual arts and environmental concerns, for example," Smith concluded.
-Reported by Mandee McCullough
-Photos submitted