Garden State Guarantee Offers More Financial Aid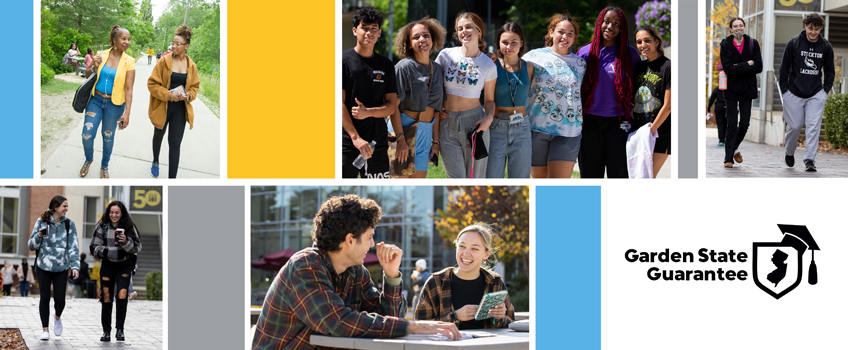 Galloway, N.J. _ New Jersey undergraduate college students with at least 60 college credits have a new opportunity to earn an affordable bachelor's degree at Stockton University through the new Garden State Guarantee program.
The Garden State Guarantee (GSG) builds on Gov. Phil Murphy's commitment to improving college affordability. New Jersey resident undergraduate students enrolled full-time with at least 60 college credits and an annual adjusted gross income between $0 and $65,000 may now be eligible for $0 net price for tuition and fees at Stockton University for their third and fourth years of study.
Full-time undergraduate students with incomes of $65,001 to $80,000 may be eligible for the program's sliding scale of reduced tuition and fees of no more than $7,500.
To apply, students must complete the Free Application for Federal Student Aid (FAFSA) or the New Jersey Alternative Financial Aid Application (New Jersey Dreamers only). All new and returning Stockton University students who apply will be considered.
The $0 Net Price Guarantee covers the gap between all federal, state, institutional and private grants and scholarships, reducing the cost of tuition and fees to zero. The program's sliding scale guarantees a net price of no more than $7,500 in tuition and fees for qualifying students after the application of all federal, state, institutional and private scholarships and grants.
"This new state program is ideal for someone who has completed an associate degree and is looking to obtain their bachelor's degree," said Stockton Chief Enrollment Management Officer Robert Heinrich. "It can also help someone who may have left college, and would like to return, or who is interesting in transferring to Stockton."
This program complements the Stockton Promise program, which offers free tuition and fees to eligible new first-year and transfer students with adjusted incomes between $0 and $65,000.
"These two programs make it possible for eligible students to earn a four-year college degree debt-free," said Stockton President Harvey Kesselman. "No student should have their dream of a college degree limited by their financial means. I encourage interested applicants to take advantage of this incredible opportunity."
Students who currently receive state financial aid must complete the FAFSA or NJ Alternative Financial Aid Application by April 15 to be eligible. All other students must apply before September 15.
For more information, visit stockton.edu/gsg.
# # #
Contact:
Diane D'Amico
Director of News and Media Relations
Galloway, N.J. 08205
Diane.DAmico@stockton.edu
609-652-4593
609-412-8069
stockton.edu/media