Stockton Sees 16% Increase in New Students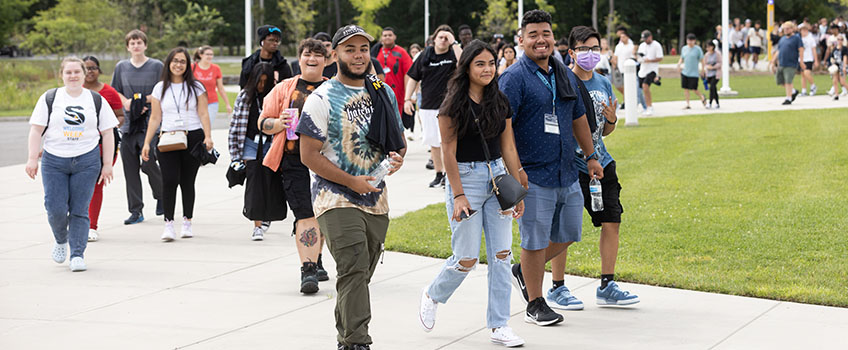 Galloway, N.J. – Stockton University is welcoming one of its largest first-year student classes, with more than 1,550 new students enrolled for the fall semester.
First-year student enrollment at Stockton jumped 16% over fall 2021, and more than 3,000 total students live on campus.
Notably, Stockton saw a 54% increase in applications — more than 11,000 — as students increasingly make Stockton their top-choice for pursuing a college degree.
"Stockton is receiving national attention for our thriving campuses in Galloway and Atlantic City with cutting-edge labs for studies in the sciences and health care fields, the most accomplished faculty in all disciplines, and our dedicated staff," said President Harvey Kesselman.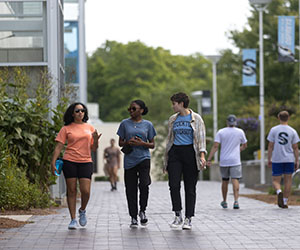 Stockton has added an academic quad with a Unified Science Center and the John F. Scarpa Health Sciences Building in Galloway and opened a campus in Atlantic City in recent years. A second residence hall in Atlantic City to accommodate the growth of the student body will open in 2023.
"Students and their parents recognize the value of a Stockton education," Kesselman said, noting the university was recognized as an excellent value for students in Money magazine's "Best Colleges for Your Money" 2022 edition.
"We do not want financial or family considerations to be a barrier for anyone who wants to attend college," said Bob Heinrich, vice president for Enrollment Management, pointing to the recent Stockton Promise initiative, which provides free tuition and fees for lower-income students.
Nearly 200 students attend Stockton for free through the Stockton Promise. Stockton Promise covers qualified students for up to 60 credits. The Garden State Guarantee provides free tuition and fees in years three and four for eligible students.
The entering class is also the most diverse in Stockton's history at 46%, with more than 700 first-year students identifying as minority or mixed race. This increases the overall minority representation in the student population to 40%.
To support this growing diversity, the university will open a Multicultural Center later this fall as part of its vision to provide a sense of belonging and support for students from historically underrepresented communities.
Stockton retains a low student-faculty ratio of 17:1, with 94% of full-time faculty holding the highest degree in their field.
Earlier this year, Stockton was designated as a Professional/Doctoral University by the Carnegie Commission on Higher Education, reflecting the university's increased number of doctoral programs offered and degrees awarded. Enrollment this fall in Stockton's 19 graduate programs is up 10% over fall 2021.
--Story by Stacey Clapp
-Photos by Susan Allen