135 EOF Students Get Early Start to College Experience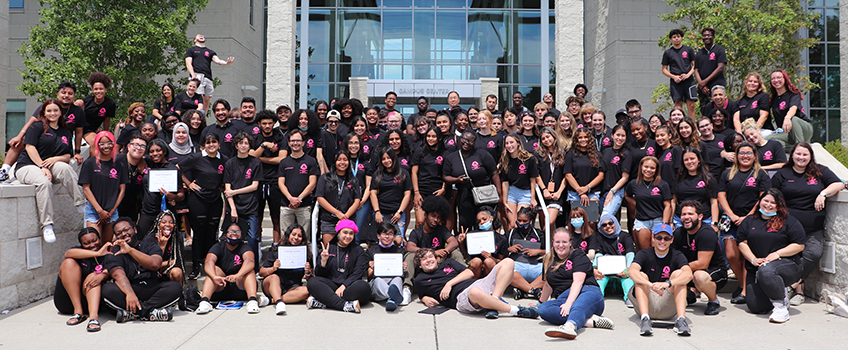 Galloway, N.J. – Each year, the Educational Opportunity Fund at Stockton University ensures meaningful access to higher education for students who come from economically disadvantaged backgrounds.
But EOF also stands for "extension of family" for many of the 135 first-year students in this year's class that graduated on July 28 from the program's Summer Academy.
"My EOF summer experience was phenomenal," said Edwin Feria-Sera, of Atlantic City, who won the Heart of EOF award at the closing ceremony in Galloway. "I overcame a lot of challenges, got to meet amazing new people, and I'm coming out with more than friends: a family."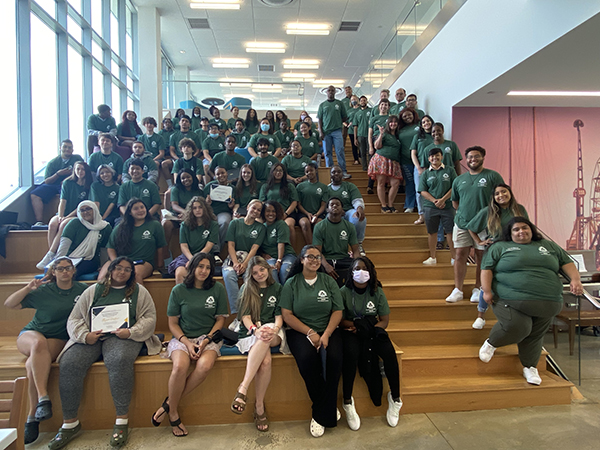 The EOF Summer Academy is a five-week program where 50 students in Atlantic City and 85 in Galloway received an introduction to the college experience. The students took free credit-bearing classes and were provided with free books, on-campus housing and meals, all while working with assigned tutors and advisors to adjust to college life. The students participated in workshops to connect with campus resources and learned about clubs and organizations. They also had the chance to learn from EOF students already in the program.
For Iman Ahmed, of Pleasantville, the time spent this summer made her realize how important time management is in college.
"(The academy) helped me focus on what's important," said Ahmed, who was proud to be given the Chatterbox award during the Atlantic City ceremony. "To prioritize my education, my health, mentally. It helped me realize what college is going to be like and how my social life and making friends is really important."
The Summer Academy also places an emphasis on providing the students with a stronger foundation before college begins full time in September. That can be a big step for some coming from high school.
"The new environment and coming from high school is definitely different," said Marae Espinal, of Atlantic City. She received one of the Shining Star awards at the Atlantic City ceremony. "Making your own schedule and being on time … everything is just so different."
Makendra Day enjoyed the group activities where she could meet other students in the EOF program, but the academy also taught her some good study habits.
"I learned that when it comes to classes, how to stay on top of your work and how to actually study," the Glassboro native said. "Being to class early before the professors and making sure you have your notes printed out."
For Kourtni Kenner, the five weeks helped her create a support structure of students that she will already know heading into the fall.
"I didn't expect to meet so many people that I would connect with, and I'm actually excited to get back in touch with them afterward," the Pennsauken resident said. "I've seen it here, and I've learned there's so much help, all I have to do is ask."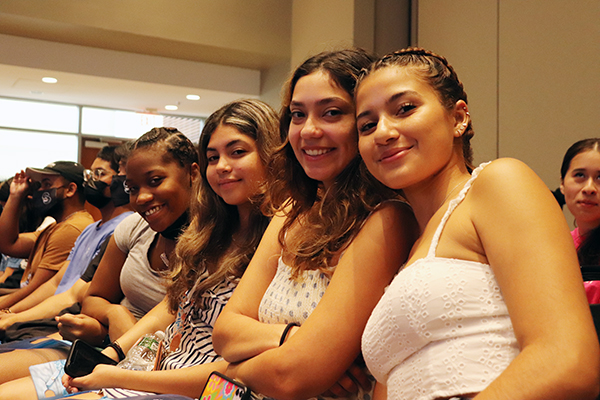 Reaching out and not being afraid to ask for help were two things that EOF administrators and teachers stressed during the graduation ceremonies.
"The road to success is full of surprises and obstacles," said Tomas Itaas, the interim associate director of the EOF in Atlantic City, "but don't worry, the EOF program and our EOF staff are here to assist in any way possible.
"However, for us to do that, you must be proactive. … As the saying goes, asking for help is not a weakness but a sign of strength."
The Education Opportunity Fund program is a state-wide access and opportunity program for New Jersey residents. The EOF assists low-income New Jersey residents who are highly motivated and capable but lack adequate preparation and/or the financial means for college. EOF students receive extensive academic and personal advising, tutorial, some financial assistance and other support services to ensure their success at Stockton.
View more photos from Stockton's EOF Summer Academy graduation ceremonies in Atlantic City and Galloway.
— Story and photos by Mark Melhorn and Eliza Hunt