Club Connect: Meet the... Pre-Veterinarian Club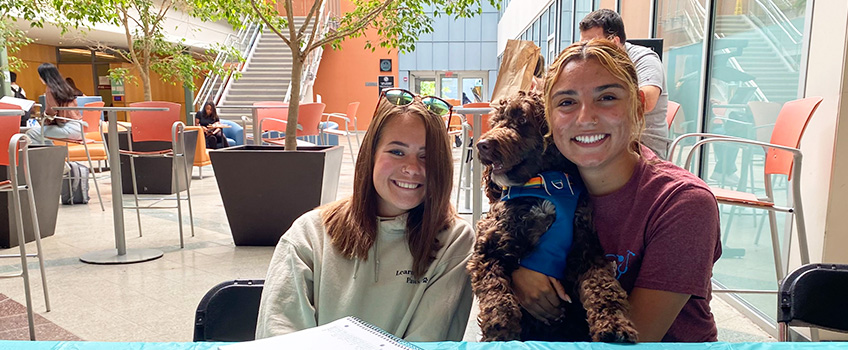 Galloway, N.J.- Do you have dreams of working with animals? You can find your place in the Stockton Pre-Veterinarian Club.
In the fall of 2021, the club began for students to share their passion for animals and to support those pursuing careers in veterinary medicine. The club is devoted to giving its members countless opportunities to learn from professionals, connect with veterinary schools across the United States and internationally and discover ways to aid local shelters and farms.
There are also numerous service projects to benefit nearby animal organizations planned. For instance, the Stockton Pre-Veterinarian Club recently teamed with Los Latinos Unidos for Hispanic Heritage Month on the Patita Project to provide donations to the Atlantic City Animal Shelter.
Cheyenne Fraley, the organization's education chair, said that the club is perfect for anyone who loves animals.
"A lot of our members aren't pre-vet… I'm an Environmental Studies [major] but I'm in the club anyway because I love animals and the volunteer opportunities," Fraley noted.
Fraley also emphasized the importance of having this club at Stockton to provide resources for students, like having weekly veterinary school visits. The next school to visit, Ross University, will be here on Nov. 3 at 7:30 p.m. in classroom B-002.
In the past, the club has hosted events like a seeing-eye puppy presentation and a puppy kissing booth for Valentine's Day.
Stockton's Pre-Veterinarian club meets every Thursday at 7:30 p.m. Interested students can find the organization on OspreyHub and on Instagram @stockton_prevet.
-Story and photo by Julyanna Deauna