Nearly 250 Students Show Up at the Glow Up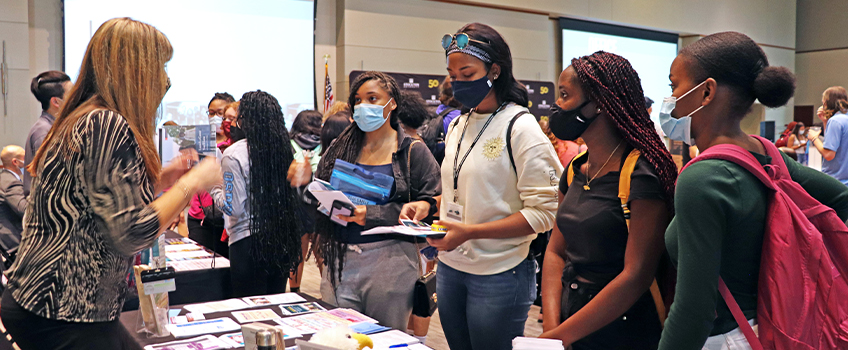 Galloway, N.J. - Stockton's third Glow Up successfully connected students with on-campus leadership positions, with a focus on increasing the number of students of color engaged in campus activities and providing departments with a more diverse applicant pool when filling student positions. Students spoke directly with staff from over 25 campus departments and organizations to learn about the opportunities available to them at the Sept. 15 event.
"They say the third time's a charm, and the third installment of the Glow Up was our best event yet," said Darius Edwards, coordinator for Inclusive Communities and Social Justice Education at Stockton and this year's event organizer. "Connecting nearly 250 students to opportunities that can develop them personally and professionally can truly make a world of difference in a student's Stockton career."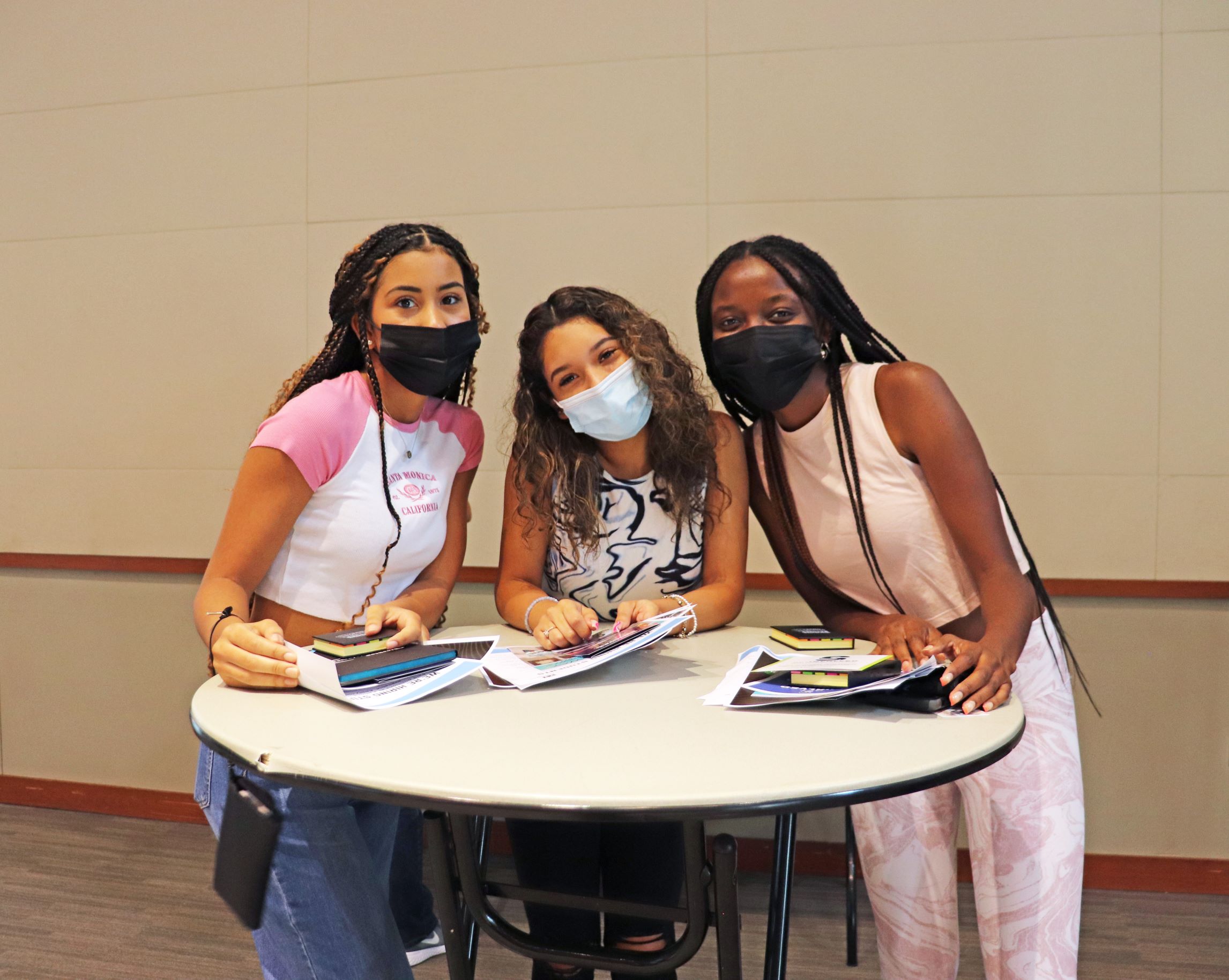 Sophomores Lohanny Cabrera, Katia Diaz and Sabree Cool attended the Glow Up to scope out on-campus opportunities, like jobs, internships and studying abroad, and learn more about what Stockton has to offer. "I was able to stop by the study abroad table, which is something I'm really interested in," explained Cabrera. "I am definitely going to look more into it and see what opportunities correlate with my Chemistry major."
"I didn't know Stockton had so many clubs," added Cool. "There's one specifically for women of color, which I had no idea about before coming. It's awesome, I didn't expect there to be so many opportunities here."
In addition to information tables, this year's event included Ospreys R.I.S.E. (Research, International Education, Service-Learning and Experiential Learning) Fred Talks in the Board of Trustees room. These 10-minute sessions featured students and alumni sharing personal experiences about getting involved on campus and providing insight on the application processes, duties and responsibilities of various roles, in addition to personal and professional takeaways.
"This was the best Glow Up event I have ever attended. I got three students interested in interviewing to become a certified peer educator," said Kristen Mittleman, a health educator at Stockton.
"If you came, I hope your engagement didn't end when you left the Event Room," said Edwards. "Please apply to those opportunities, continue to speak to the faculty, staff and students who gave such great information, and remember to be your own brand of professional as you create the Stockton experience that is right for you."
The Glow Up 3 was sponsored by La Mesa: The Residential Oasis for Intercultural Engagement initiative and the offices of Career Education and Development, Student Transition Programs and Academic Achievement Programs. The Photography Club provided free headshots to students who attended.
Reported by Eliza Hunt