High School Students Plan Entrepreneurial Futures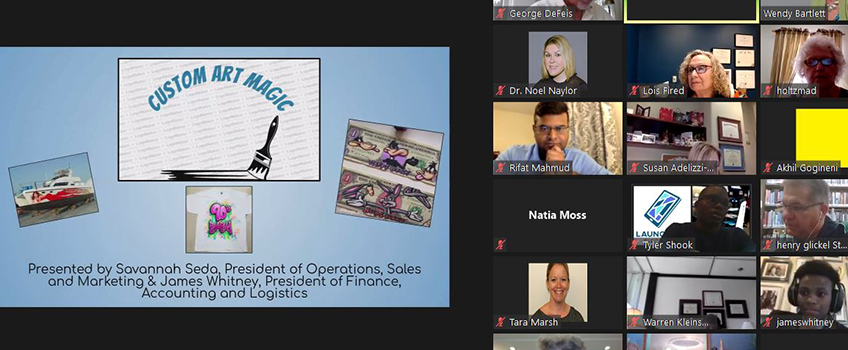 Galloway, N.J. – A business plan for a custom art business, created by Savannah Seda from Cranford and James Whitney from Piscataway, was the winner of the Business Plan competition at the first Stockton Entrepreneurship and Business Academy (SEBA) for high school students.
The Business Plan competition was just one element of the weeklong academy from July, 19-23, 2021 which also featured talks by Stockton faculty and business professionals on different areas of business.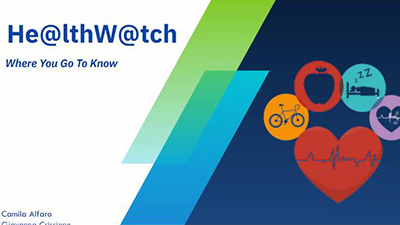 "Due to COVID, we decided to hold the academy virtually this summer," said Alphonso Ogbuehi, Dean of the School of Business at Stockton, which sponsored the academy. "But our participants still received valuable information that will help them plan their education and career."
Eight students from around the state participated this year, including Seda and Whitney, Camila Alfaro and Natia Moss of Egg Harbor Township, Daniela Contreras of Hammonton, Giavanna Criscione of Egg Harbor City, Akhil Gogineni from Mt. Laurel, and Tyler Shook from Jobstown.
SEBA is designed to help prepare students for the future of business. Topics covered included Accounting, Management, Computer Science, Business Analytics, Marketing, Hospitality & Tourism.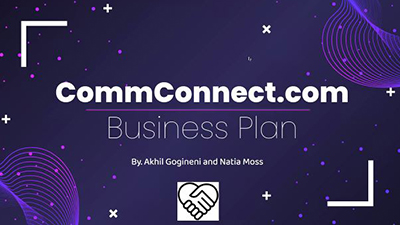 A highlight of the week was the Business Plan competition. Students worked in teams to create a plan for their business, which they presented on the last day to a group of area business professionals, including, Susan Adelizzi-Schmidt, President, Suasion Communications Group; Wendy Bartlett, SVP, Fulton Bank; Lois Fried, Capaldi, Reynolds & Pelosi; Henry Glickel, President, SalesRecruiters, Inc.; John Perlstein, Associate Professor of Management, Stockton University; and Gabe Staino, The AtlanticCare Foundation.
"I was very impressed by the students," Bartlett said. "Stockton did a great job in preparing them."
Seda and Whitney shared $500 as the winning team. Alfaro and Criscione shared $300 for second place. Gogineni and Moss shared $200 and Contreras and Shook shared $100.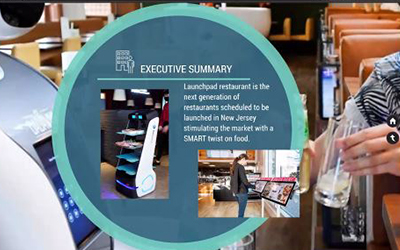 Corporate sponsors of SEBA '21 were ADCON Consultants; Capaldi, Reynolds & Pelosi; FantaSea Resorts, LivePlan, and SalesRecruiters.
Stockton faculty members Noel Criscione-Naylor, George DeFeis, Warren Kleinsmith and Carol Waties, plus students from the School of Business Student Advisory Board, Aliana Allegretto, Michael (Shane) Cogossi and Rifat Mahmud, mentored the SEBA participants throughout the week. Esther Lawrence, Assistant Dean in the School of Business and Tara Marsh, Internship Coordinator for the Hospitality, Tourism and Event Management program, organized the program.
Students said they were grateful for the experience.
"I wanted to sincerely thank you for the opportunity to participate in SEBA," Alfaro wrote at the end of the week. "Your willingness to share your time and expertise with me was greatly appreciated and the entire program was very helpful in advancing my understanding of the diverse aspects of business and entrepreneurship. It was an honor and I cannot thank you enough for the wonderful experience."
"Thank you for everything and making this SEBA experience awesome!" Seda wrote. "I'm so thankful that I was taken into consideration to be a part of this wonderful program."
Learn more about SEBA on the Stockton website.
# # #
Contact:
Diane D'Amico
Director of News and Media Relations
Galloway, N.J. 08205
Diane.DAmico@stockton.edu
609-652-4593
609-412-8069
stockton.edu/media