Scholarships Available to New Graduate Students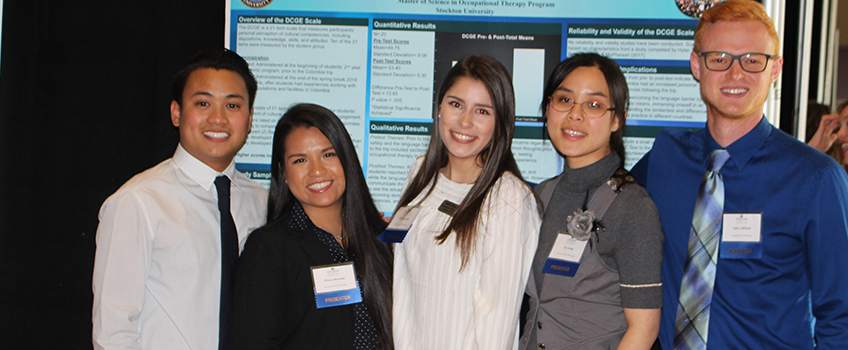 Galloway, N.J. – New incoming graduate students are eligible for scholarships for the fall and spring semesters at Stockton University.
The scholarships of up to $2,500 are awarded through the Stockton Foundation. The Foundation already provides scholarships to current graduate students and this year is expanding the eligibility to include new incoming students.
Associate Director of Graduate Admissions Tara Williams said the awards recognize that other forms of financial aid are not always available to students in graduate degree programs, and most aid is in the form of loans.
"For some, the cost is a barrier to continuing their education and furthering their careers," Williams said. "In some fields, a master's degree is required for management level careers and we want to assist those who aspire to those positions."
Stockton currently offers 15 master's degree programs, six post-master's programs and three doctoral programs. A new Master of Science in Coastal Zone Management will begin in the fall.
Graduate scholarships are just one of several options available to help students finance their graduate education. The university also has industry partnerships that offer discounts for graduate healthcare and criminal justice/law enforcement programs.
Graduate assistantships offer tuition waivers, and fellowships are available to assist students with research projects. Students who were in the Educational Opportunity Fund (EOF) program as undergraduates are also eligible for EOF Graduate Grants.
Once graduate students are enrolled at Stockton, they can also apply for other Foundation scholarships as continuing graduate students.
The Office of Graduate Admissions is offering virtual information sessions for the different programs through March and April. Personal appointments are also available via Zoom. For more information about the ways to finance graduate school at Stockton, including the scholarships for new graduate student, visit stockton.edu/graduate, call 609-626-3640 or email gradschool@stockton.edu.
# # #
Contact:
Diane D'Amico
Director of News and Media Relations
Galloway, N.J. 08205
Diane.D'Amico@stockton.edu
609-652-4593
609-412-8069
stockton.edu/media