Portrait Added to Holocaust Center Exhibition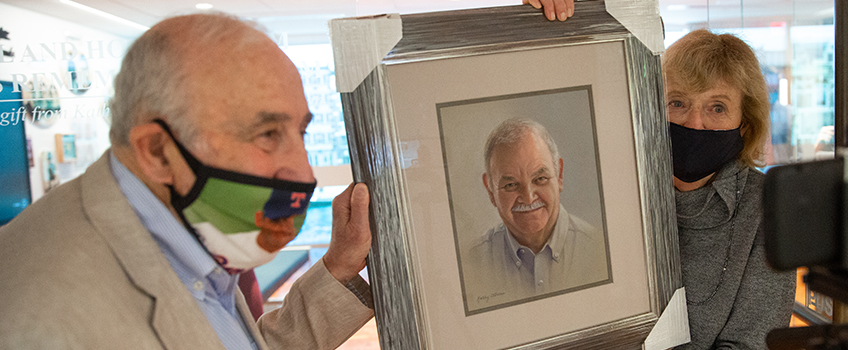 Galloway, N.J. _ The Holocaust Rescuers Exhibition at the Sara and Sam Schoffer Holocaust Resource Center at Stockton University tells the story of the Ullman family and the families in the Netherlands who protected and saved them during the Holocaust.
Leo Ullman, whose gift to Stockton funded the exhibit, said one of his favorite memories is the drives he and his brother, Hank, would take from their homes in New York to Stockton to view the progress and dedicate the exhibit, which opened in October 2019.
"We used to laugh and tell stories and jokes," Leo Ullman said. "I do miss driving down here with him."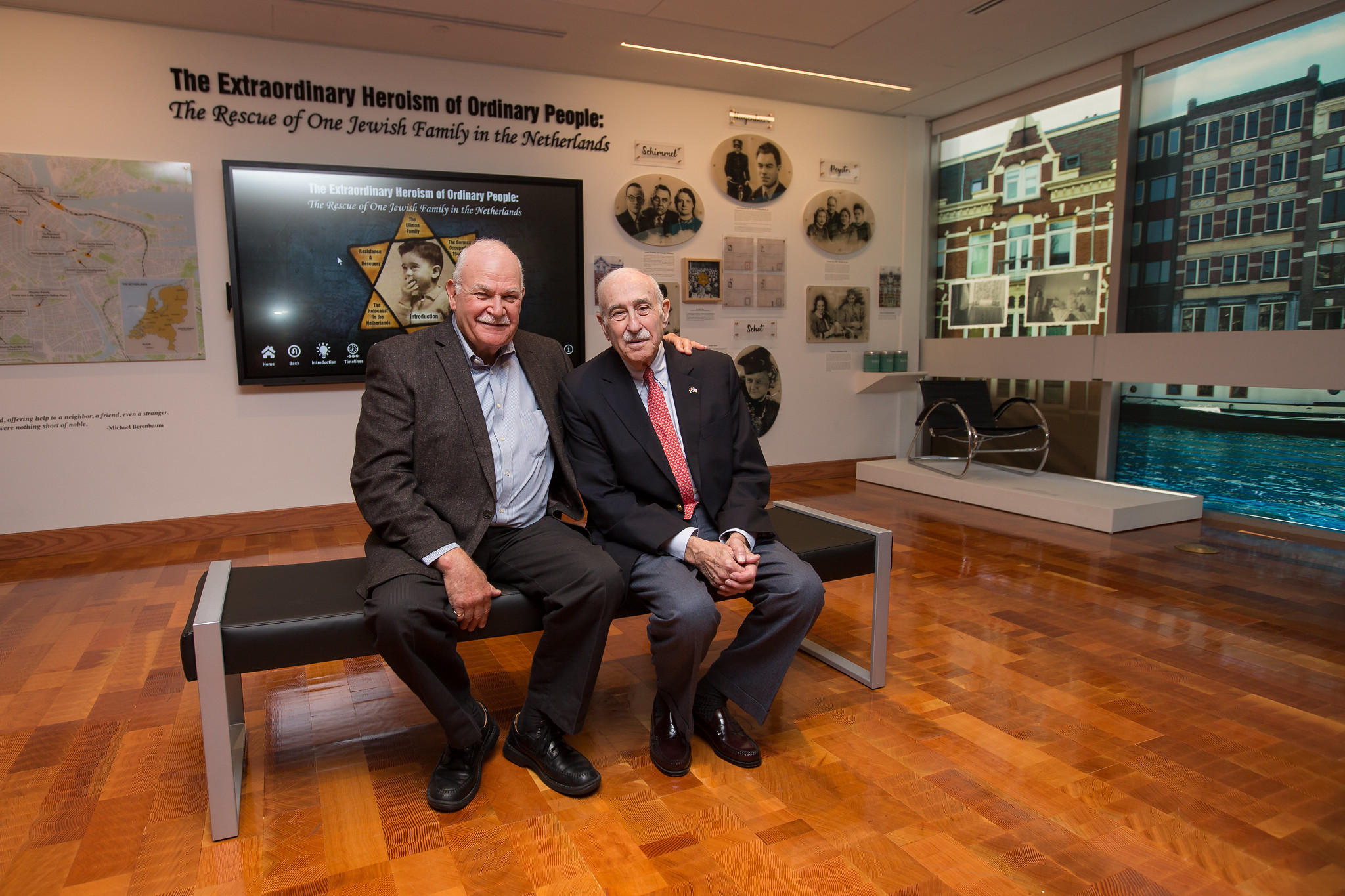 Hank passed away in April, 2020. But his warmth and humor will be remembered with a portrait of him painted by his wife, Kathleen that she donated to the Holocaust Center.
"At first I didn't think I could do it," said Kathy, a professional portrait artist. "It was emotional."
The painting is based on a photo of Hank and Kathy taken at Martha's Vineyard. It will hang near the entrance to the exhibit at Stockton.
As a toddler during World War II, Leo was cared for by a retired policeman's family who protected him from the Nazis while his family was in hiding. Hank was born nine months after the war ended.
"But the war was such a critical part of our lives," Leo said. "When we came to the United States, my mother saw the Statue of Liberty and with tears streaming down her eyes, she said 'We beat Hitler!' We both would never forget that. Some of the artifacts from the exhibit came from Hank."
Leo said much of their youth was spent learning to be American.
"The key to us living in America was getting assimilated," Leo said. "Our parents didn't talk about the Holocaust until I went to college. My brother and I were seven years apart, but we were close. I loved driving here to Stockton together."
In an interview at the Holocaust Center, taped while the exhibition was under construction, Hank also talked about coming to Stockton with Leo, and getting closer as they got older and the age difference meant less.
"The seven-year difference meant more when I was 13 and he was 20," Hank said. "But I so admire what he's done here, keeping the story of our parents alive."
Holocaust Center Executive Director Gail Rosenthal said Hank was a warm and supportive brother and she will miss his visits. She said Hank connected with the students and appreciated their knowledge and interest about the Ullman family history during WWII.
"Kathy's portrait of him really captures his personality," Rosenthal said. "We are honored by her generosity and thoughtfulness."
For more information about the Holocaust Rescuers Exhibition or the Holocaust Center contact Executive Director Gail Rosenthal at 609 652-4699 or gail.rosenthal@stockton.edu.
_ Reported by Diane D'Amico