Spotlight On: Inga Zhghenti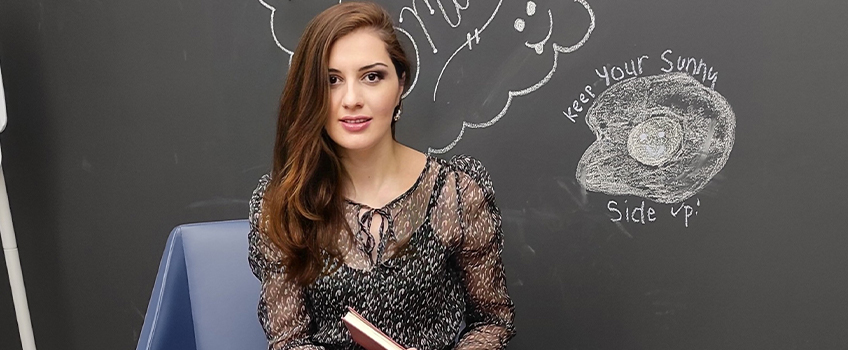 Galloway, N.J. - A Samuel Beckett enthusiast, professor, lecturer, translator, editor and researcher, Inga Zhghenti can now add Fulbright Visiting Scholar at Stockton University to the list.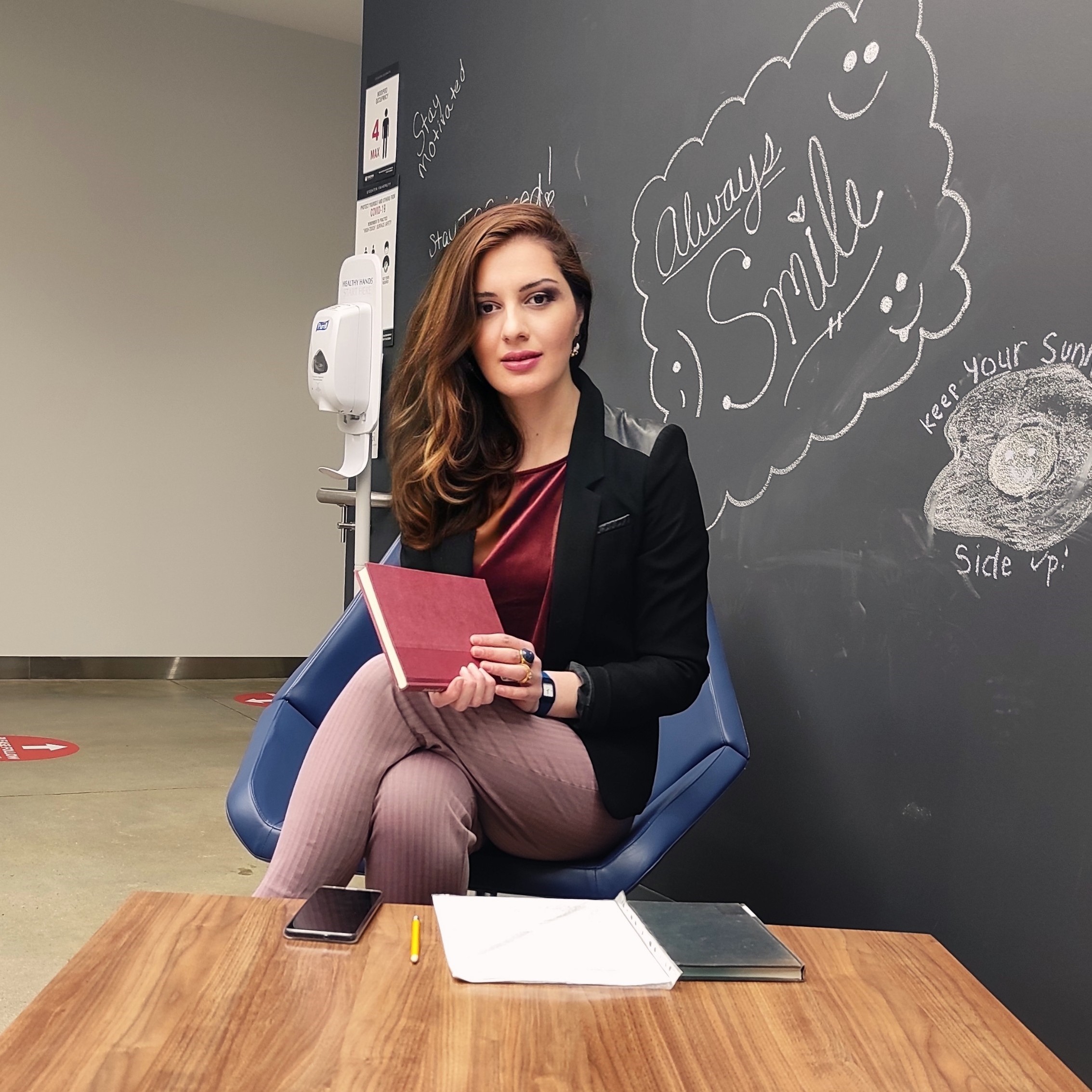 An associate professor of English Philology at East European University, Zhghenti also serves as an invited lecturer at Caucasus University, both located in Tbilisi, Georgia. During her stay at Stockton, Zhghenti is researching the representation of gender themes in Edward Albee dramas and the interpretation of these themes in Georgian performances of American plays. Her study focuses on the literary, linguistic, social, political, psychological and technical interpretations of the drama on stage through the lens of Judith Butler's gender performative theory. It also examines the social, psychological and political foundations of gender, including how these themes are understood and expressed in language, their formal and contextual representation and the staging of Albee's plays.
"While working on my Fulbright research proposal, I was looking for a university with a multidisciplinary approach to research as my study combines at least two disciplines: literature and gender studies. Stockton came up in my research as an institution with excellent academic professionals and resources," said Zhghenti.
Zhghenti is not teaching classes at Stockton but holds lectures on her research and literary issues related to her research areas. These areas include how the concepts of the absurd and alienation in contemporary Georgian prose and poetry are represented, along with the reception of modernist and postmodernist contexts in Georgian literature. Her next lecture, "Representation of Gender in Edward Albee's Drama," is slated for Thursday, April 29 at 12:30 p.m. on Zoom. By the time Zhghenti leaves, she hopes to complete the research for her study, in addition to Georgian translations of several Albee dramas.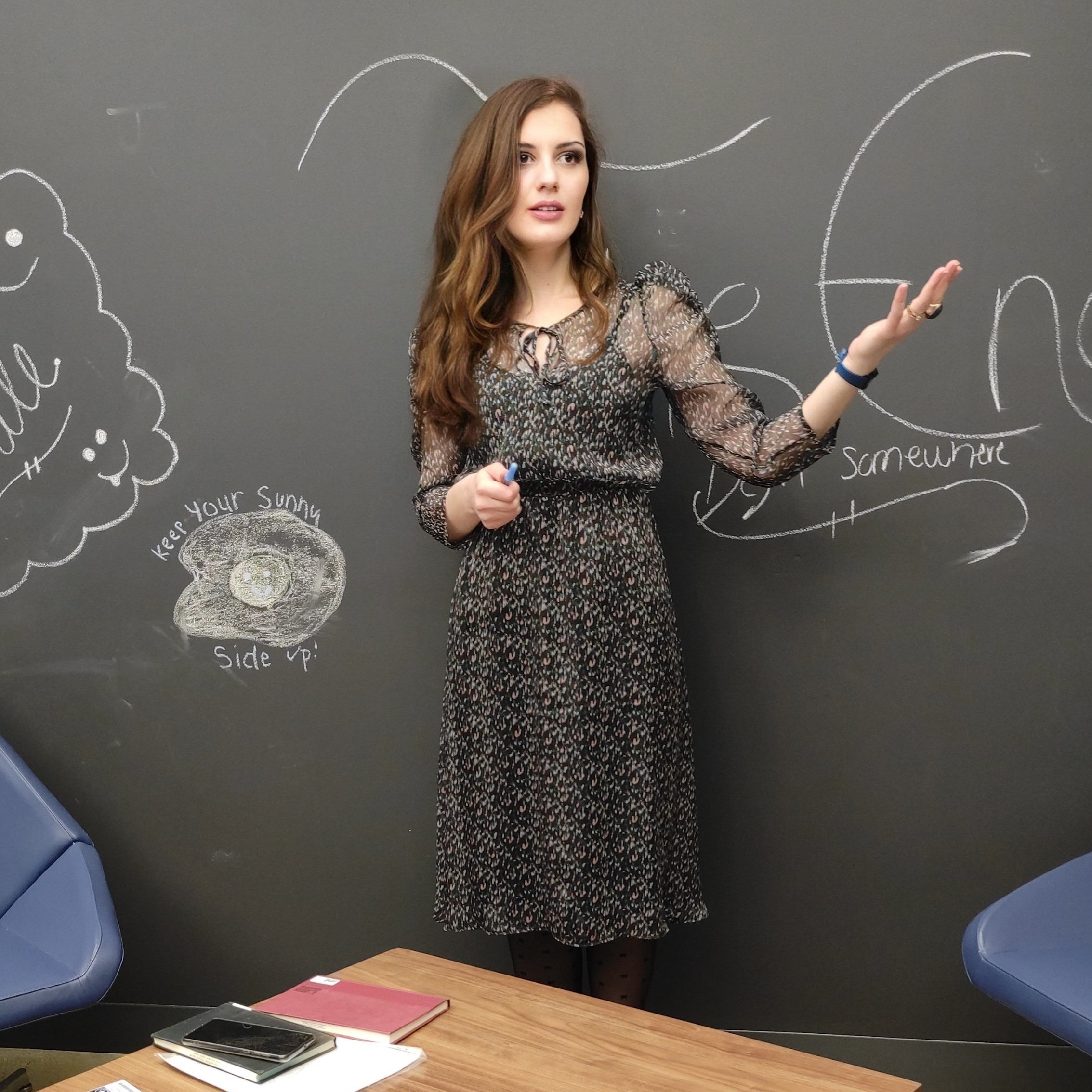 Arriving at Stockton in early February and staying through the end of June, this is Zhghenti's first time visiting the United States. "What I most like about working in the USA is the academic excellence, openness and cooperation," she said. "Everybody is heartily ready to support and share."
Though the pandemic makes it harder to plan activities like going to the movies, Zhghenti feels excited and motivated to be living in New Jersey. She enjoys spending time at the beach in Atlantic City with her family, as well as the atmosphere, library and outdoors - especially Lake Fred - on the Galloway campus.
Zhghenti has published nine scholarly works on Samuel Beckett, Edward Albee, existentialism, absurd drama, the interrelations of philosophical postulates and literature. Additionally, she translates pieces of fiction from English to Georgian and vice versa. Her most well-known translations include Samuel Beckett's "Waiting for Godot," named among the best drama translations in 2020, and "Krapp's Last Tape." Zhghenti also works as an English editor for international research organizations such as the Volkswagenstiftung (Volkswagen Foundation), EaP (Eastern Partnership), NGO Movement for Change and the Georgian Institute of Politics.
Outside academia, Zhghenti founded the Samuel Beckett Society in Georgia, which provides scholars, writers, students, directors and readers opportunities to meet, share and exchange information, knowledge and expertise in the work of Samuel Beckett.
For more information on student and faculty Fulbright opportunities, visit stockton.edu/global-engagement/ or stop by the Office of Global Engagement in F-101Q.
Reported by Eliza Hunt