Exhibit Inspired by 'Red Summer' of 1919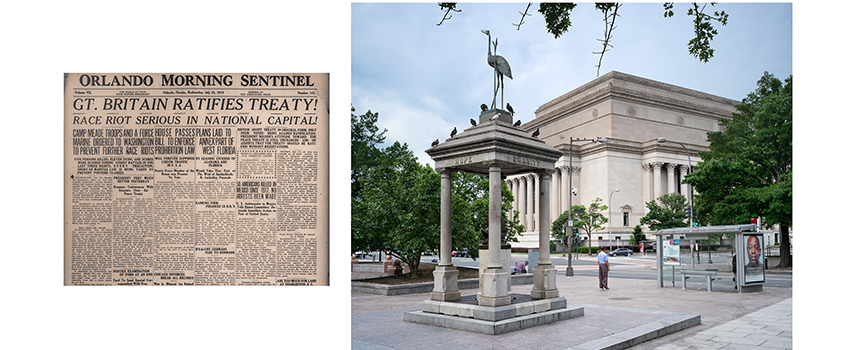 Galloway, N.J. – An exhibition of artwork that examines racial inequality in America will be on display at the Stockton University Art Gallery from Jan. 25 - April 1.


Seventy-three pieces by New Jersey artists Casey Ruble and Wendel White are featured in the exhibition titled "The Question the Answer Hides." Most are from the two artists' respective "Red Summer" projects, referencing the 1919 race riots and attacks on Blacks who migrated from the south for work after World War I.
White is a Distinguished Professor of Art at Stockton. Each piece of his "Red Summer from 1919 to 1923" project includes a newspaper article of white on Black violence from that time offset by a photograph he took of how that site in looks today. Each photograph of a mundane and ordinary location with a violent history.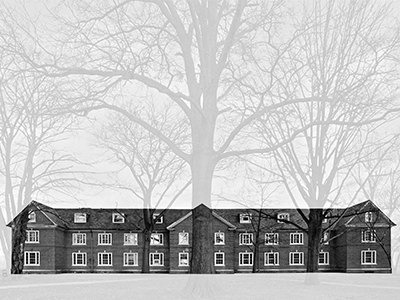 Also included in the exhibition is a selection of photographs from White's "Schools for the Colored," a project described by the artist as: "the architecture and geography of America's educational apartheid, in the form of a system of 'colored schools' within the landscape of southern New Jersey, Pennsylvania, Ohio, Indiana, and Illinois."
Casey Ruble's works are small paintings, ink on paper. They are selections from her 2016-2019 Smithsonian Artist Research Fellowship titled, "Red Summer: A Look At, and Away From, American's Deadliest Year of Interracial Violence Through a Re-rendering of Forty-Seven Objects From That Year in the Smithsonian's National Portrait Gallery."
The National Portrait Gallery features individuals "who have made significant contributions to the history, development, and culture of the people of the United States." In 1919, all of the subjects were white and did not reflect the racial strife going on at the time.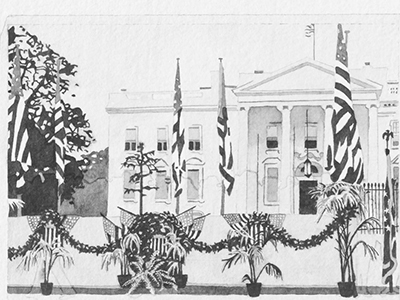 Ruble calls her work "anti-portraiture." She removes the subjects completely or provides an outline or ghostly figures emphasizing the setting, not the sitter.
A virtual conversation with the artists was held Feb. 18 via Zoom. A recording of the conversation is at: https://youtu.be/VDPaU2dSw
The art gallery, located in L-wing on the Galloway campus, is open Monday through Friday 11 a.m. to 4 p.m. and Saturday 11 a.m. to 6 p.m. Face coverings are required.
Weekday visitors should get a virtual parking permit at Visitor.Stockton.edu which is mobile friendly.
Stockton University Art Gallery events are sponsored by the Visual Arts Faculty, School of Arts & Humanities, Stockton University.
More information is online at stockton.edu/art-gallery.
Artworks shown from top:
Washington D.C. July 21, 1919. Orlando Morning Sentinel, Orlando, FL, July 23, 1919, 2020, pigment inkjet print by Wendel White;
NJ Manual and Industrial Training School for Colored Youth, Bordentown, NJ, 2008/2010, pigment inkjet on paper by Wendel White;
Woodrow Wilson VII, 2016, ink on paper by Casey Ruble;
# # #
Contact:
Diane D'Amico
Director of News and Media Relations
Galloway, N.J. 08205
Diane.D'Amico@stockton.edu
609-652-4593
609-412-8069
stockton.edu/media