Spotlight On: K-9 Team New Jersey's Top Dog at National Event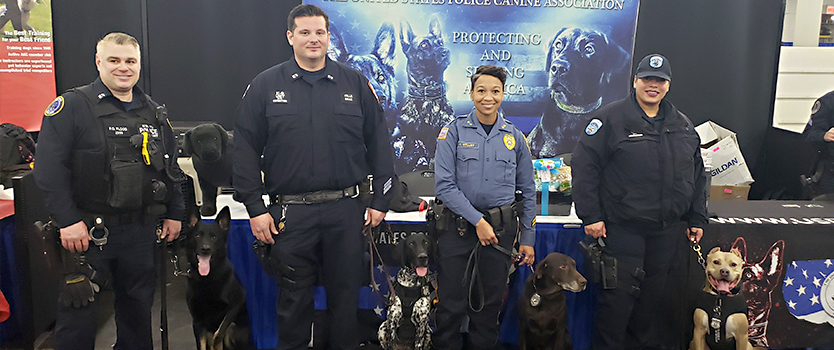 Galloway, N.J. – Stockton University Lieutenant Tracy Stuart and K-9 Hemi were the only K-9 team from New Jersey and a university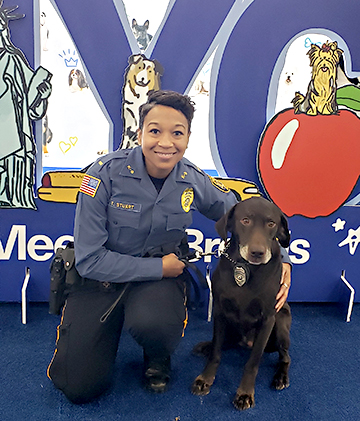 agency, at the American Kennel Club's Meet the Breeds event on Jan. 26 in New York City.
Lt. Stuart and Hemi, introduced as the 2019 United States Police Canine Association (USPCA) champions, participated in two sets of police canine demonstrations at the event, which drew over 2,000 attendees. The demonstrations included approximately a dozen other police canines, representing Metropolitan Transportation Authority, the New York Police Department and New York Corrections. Demonstration categories included agility, explosives detection and narcotics detection. The explosives canines searched luggage and cans. The video below shows Hemi and Stuart during an explosive detection demo.
"It was truly an honor to represent N.J. K-9 teams, my agency, and Stockton University. The public not only had the opportunity to experience how skilled these working dogs are first-hand, but they also got to meet them and see that they can be extremely social and silly," said Stuart. "These are teachable moments that play a vital role in building positive connections with our communities."
In this video, Stuart pawses to reflect on Hemi's training and his life when he's not on the job.
Reported by Mandee McCullough