Message from the President on Thanksgiving Transition Plan
Dear Stockton Community,
This message provides an update on Stockton's plans for the remainder of the fall semester, particularly in light of the rising COVID-19 cases throughout the state.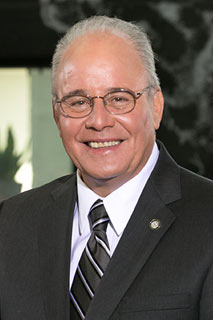 First, permit me to say that I am incredibly proud of what we have accomplished together over the past two and a half months. Through our community-focused approach, particularly our commitment to Stockton's "Mask Up, Back Up, and Wash Up" campaign, we have worked collectively to keep our campus safe.
However, despite our vigilant efforts, the escalating COVID-19 conditions throughout our region compel us to modify our plans in the best interest of our community.
As a result, beginning Monday, November 30 through Friday, December 11, Stockton will shift most of its in-person and hybrid courses to fully online for the remainder of the fall semester.
There will be exceptions for approved laboratory, clinical, studio, internship, and senior seminar classes. Finals week will remain scheduled from Monday, December 14 through Friday, December 18 – with most final exams taking place remotely.
This decision, made in consultation with the University's Faculty Senate Executive Committee, the Academic Deans, and the President's Cabinet, supports our ongoing commitment to maintain the health and safety of our campus community.
Students
· Students who currently live in University housing will move off campus for the remainder of the fall semester, unless they are granted an exemption. Residential students will receive additional information about exemptions under separate cover.
· A small number of courses (labs, clinicals, studios, internships, seniors seminars) may need to finish the semester on campus. In these cases, faculty will soon provide details to students.
· Students will receive additional information regarding campus life activities, student services, residential housing, meal plans, and transportation fees from Dr. Christopher Catching, Vice President of Student Affairs, in a follow-up email message.
Faculty
· Please communicate with your dean's office about how your in-person and hybrid courses – including final exams and projects – will conclude.
· If you have questions about adjusting your course modalities, or about how to finish a specialty lab, clinical, studio, or seminar course, please contact your dean's office.
Staff
· Your managers and divisional executives will continue to maintain their departmental and office functions in accordance with the operational needs of the University.
At this time, Stockton is planning for both in-person and online learning modalities for the Spring 2021 semester. More information will be available in the coming weeks; please continue to check your Stockton email and the University's website for details.
Please remember, any decisions made by Stockton University can be modified based on statewide guidelines or declarations from the Governor of New Jersey. We remain in ongoing contact with both the Governor's Office as well as the Office of the New Jersey Secretary of Higher Education regarding COVID-19 related matters and will continue to keep the Stockton community updated.
More information is on the Fall 2020 Campus Operations During COVID-19 page.
Free COVID-19 testing is also being offered on both the Atlantic City and Galloway campuses for students and employees.
Best regards,
Harvey Kesselman
President
Stockton University