Campus Operations During COVID-19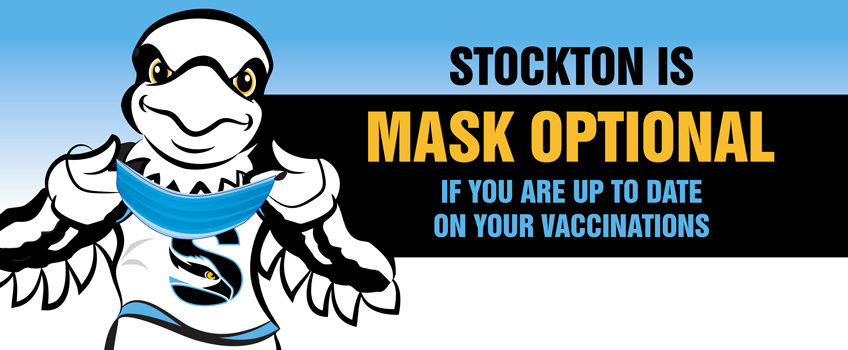 Stockton University students and employees who are unvaccinated for COVID-19,  including those with approved medical and/or religious exemptions, will be required to report for a COVID-19 screening.
We will continue to monitor the guidance and recommendations from the State of New Jersey and provide ongoing updates to our plans.
Masks are no longer required in most indoor spaces on all Stockton campuses for those who are up to date on their COVID-19 vaccines.

Anyone wishing to wear a mask may continue to do so as we are a mask-friendly institution.

Through the end of the Summer 2022 semester, faculty may require masks to be worn in their academic classes, studios, clinicals and labs. Students must respect and comply with such instructions. Faculty can submit an incident report form should they experience a significant challenge with compliance.

Employees are not required to wear masks during work meetings or in common work areas. Individuals may request others to wear a mask when meeting. Please be understanding and considerate of such requests.

Masks must be worn when visiting Student Health Services.

Masks will not be required on Stockton shuttles.

KN95 and surgical masks will continue to be available at: Galloway and Atlantic City information desks, Student Health Services, the Richard E. Bjork Library and most division office suites.

Building signage will be updated to reflect new recommendations.

Everyone should always carry a mask with them for those situations where one is desired or needed.
Vaccination and Booster Requirement
Learn more about Stockton's COVID-19 Vaccination and Booster Requirement.
Campus Operations
Please note: The guidelines below are meant as examples and should not be considered final or comprehensive.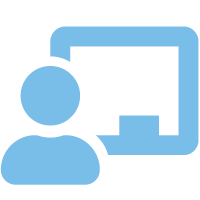 Course Modality
Stockton plans to operate the Summer/Fall 2022 semester as a predominantly face-to-face academic experience with additional course modalities available, including online and hybrid. Course modalities, chosen by the instructor of record, are listed on the Summer/Fall 2022 schedule.
Classrooms are scheduled to open at full capacity. For example, a classroom designed for 35 students will accommodate courses with 35 students. Other academic settings – science labs, studios, library facilities, computer labs, etc. – are expected to operate at standard seating capacities.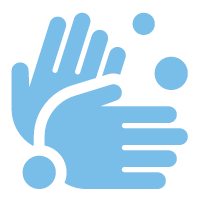 Safety Precautions
The university will continue to encourage the community to Soar Safely in accordance with the guidance of the CDC and OSHE.
Stockton also requires students, employees and visitors to wear masks if you are not up to date on your COVID-19 vaccine in indoor public and common areas, regardless of vaccination status.
Stockton requires all residential and commuter students to receive a COVID-19 vaccine and booster authorized by the U.S. Food and Drug Administration.
All Stockton University students and employees who are unvaccinated for COVID-19 and who have approved medical and/or religious exemptions are required to report for a COVID-19 screening.
Read what members of the Stockton community have to say about vaxxing up!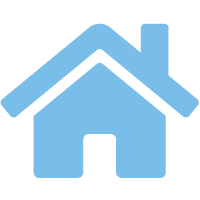 Housing & Campus Life
Stockton intends to provide robust residential life and campus experiences at the Galloway and Atlantic City campuses. Policies for guests and gatherings will be adapted as needed to meet state guidelines.
Residential lounges are open to students.

Non-residential guests (commuter students, families, friends) are

not

permitted in the residence halls. Only current residential students are permitted to visit one another in the residence halls. Only fully vaccinated residential students may be an overnight guest.
Other campus amenities and services will operate under typical capacities and schedules, including:
Athletics (competitions, intramural sports and fitness facilities, with some exceptions)
Dining facilities
Shuttle transportation service
Campus Center Game Room
Event-related facilities
Student activities, clubs and organizations will host a variety of meetings and events in compliance with current health and safety guidelines.
Resources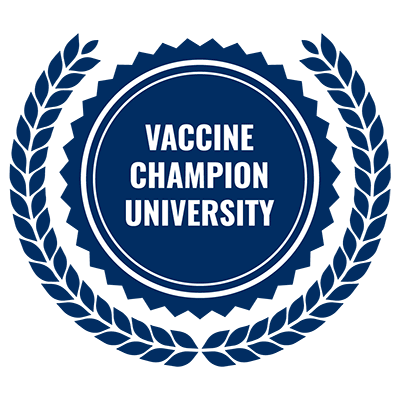 For more information on the Coronavirus Disease 2019 (COVID-19):