Campus Operations During COVID-19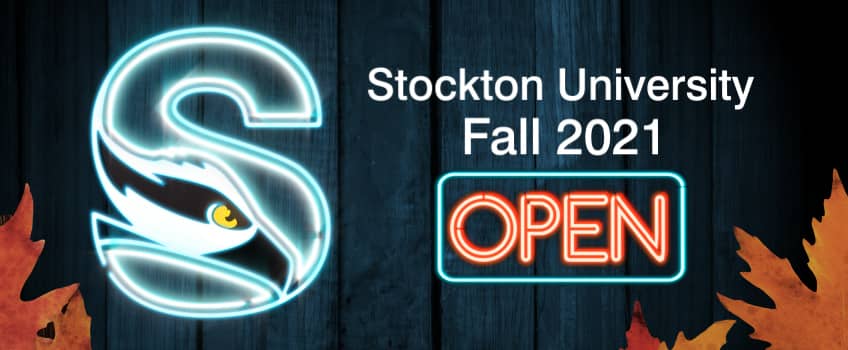 We are excited to share our plans for the Fall 2021 semester. While the details are still evolving, we do expect to offer a more traditional Stockton experience.
Based on projections for COVID-19 vaccine availability and access, along with actions taken by the university to assure a safe and healthy environment, Stockton is planning to open the Fall 2021 semester under traditional capacities. This includes academic courses, housing, athletics, food service, student clubs and activities, transportation, computer and library services, etc.
Our goal is for students, faculty and staff to resume as many in-person activities as possible, while following state health and safety guidelines. We will continue to monitor the guidance and recommendations from the State of New Jersey and provide ongoing updates to our fall plans.
Vaccination Requirement
Learn more about Stockton's COVID-19 Vaccination Requirement.
Open for Fall
Please note: The guidelines below are meant as examples and should not be considered final or comprehensive.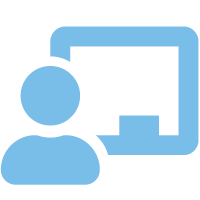 Course Modality
Stockton plans to operate the Fall 2021 semester as a predominantly face-to-face academic experience with additional course modalities available, including online and hybrid. Course modalities, chosen by the instructor of record, are listed on the Fall 2021 schedule.
Classrooms are scheduled to open at full capacity. For example, a classroom designed for 35 students will accommodate courses with 35 students. Other academic settings – science labs, studios, library facilities, computer labs, etc. – are expected to operate at standard seating capacities.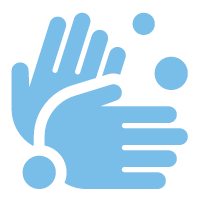 Safety Precautions
The university will continue to encourage the community to Soar Safely, and mask up, back up, wash up and vax up, in accordance with the guidance of the CDC and OSHE.
Stockton will require all residential and commuter students receive a COVID-19 vaccine authorized by the U.S. Food and Drug Administration.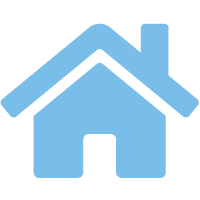 Housing & Campus Life
Stockton intends to provide robust residential life and campus experiences in Fall 2021 at the Galloway and Atlantic City campuses. Policies for guests and gatherings will be adapted as needed to meet state guidelines.
Students on the same floor can use restroom and shower facilities without masks.
Residential lounges will be open to students.
Residential students must wear masks when visiting other residence halls.
Non-residential and non-Stockton students will be permitted as guests in the residence halls, but they must wear masks, be registered, and follow COVID-19 safety guidelines.
Other campus amenities and services will operate under typical capacities and schedules, including:
Athletics (competitions, intramural sports and fitness facilities)
Dining facilities
Shuttle transportation service
Campus Center Game Room
Event-related facilities
Student activities, clubs, and organizations will be able to resume most of their pre-COVID meeting and event standards and practices. We currently anticipate that face masks will be required in these settings.
Resources

For more information on the Coronavirus Disease 2019 (COVID-19):