Fall 2020 Return to Campus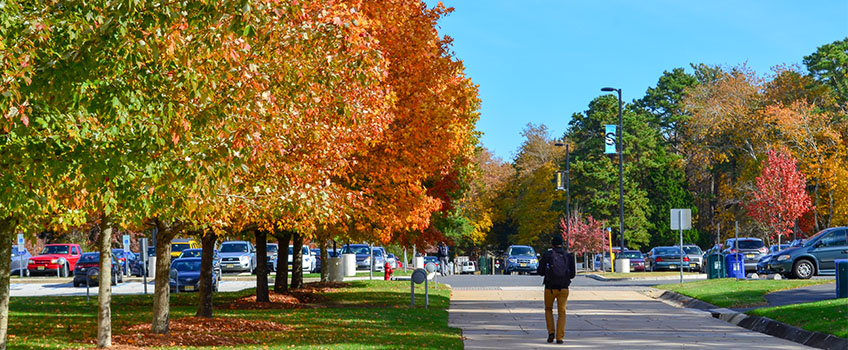 As Stockton continues to prepare for the fall 2020 semester, the University Restart Operations Committee(UROC) would like to share an update on the steps being taken to provide a safe environment for our students, faculty, staff and guests to help prevent the spread of COVID-19.
The UROC working teams are meeting regularly to discuss, review and develop a set of recommended procedures that comply with national and state health guidance and requirements. The four working teams, currently made up of about 70 faculty, students, staff and administrators, are addressing Academic Affairs; Facilities, Athletics & Events; Health, Safety, & Communications; and Student Affairs.

The University has developed a Fall 2020 Return to Campus website that will provide information about Stockton's fall restart planning efforts. We encourage everyone to visit this site regularly for ongoing updates.

Stockton continues to follow Governor Phil Murphy's three-stage re-opening plan for New Jersey. The University's goal is to welcome our students back to campus for the beginning of classes on Sept. 8, and to maintain our original fall 2020 academic calendar. If calendar adjustments are necessary due to any national or state directives, we will alert the University community as soon as possible.

While many of our employees are still working remotely, staff are gradually being asked to return to campus to help us prepare for the fall term. Employees in Facilities and Operations began returning to campus the week of June 15 to start this important work, Additional information about the timeline for staff to return to campus is in the Frequently Asked Questions (FAQ) section of the Fall 2020 Return to Campus website.

The University is implementing measures designed to keep our campus as safe as possible and help prevent the spread of COVID-19. A few highlights include:
Courses may be offered through multiple teaching modalities. These may include in-person classes on campus, hybrid classes combining in-person and online coursework, and fully online classes. School deans will be working with faculty members in the coming weeks to prepare teaching schedules and course delivery options. If course modalities are adjusted for the health and safety of our community, this information will be made available as soon as possible. Students will be notified in multiple ways, including email, class schedule in Portal and Blackboard.

Student housing will be modified as needed to comply with national and state health and safety guidelines. Students will be notified in the coming weeks of possible updates in housing availability.
There will be extensive safety protocols in place for students, faculty, staff and guests. All persons coming to campus will be required to wear a mask or cloth face covering while in public spaces and other settings as directed by public health guidelines. Requests for exceptions will be considered in accordance with these same guidelines.

Building modifications will be in place to support a minimum of six feet of physical distancing, including modified seat capacities in classrooms, meeting rooms, offices and public seating locations. Signage around campus will provide helpful visual guidance. Cleaning procedures will be enhanced.

Staff employees unable to return to campus can apply for a return-to-work modification by completing the Return-to-Work Modification Request Form (available through the Office of Human Resources). Requests for modifications may be considered under limited circumstances.
During the spring 2020 semester, students completed a survey based on their experiences with remote learning. Faculty and student surveys were recently distributed to collect additional information. A survey for staff will be distributed soon. Data from these surveys will be used to inform decision-making about the 2020-2021 academic year.
The COVID-19 situation remains fluid and our campus community will adapt as needed. The UROC will present a set of recommendations to President Kesselman in early July. Additional details will be shared as our plans evolve. Information and updates will also be posted on the Fall 2020 Return to Campus website. Our timeline for 2020-21 planning follows the state of New Jersey's approach of "data determines dates."
We'd like to thank everyone in the University community for your ongoing cooperation, assistance, and understanding. We look forward to everyone's return to a safe campus to help us kick off a productive academic year.
--Peter Baratta and Don Hudson, UROC co-chairs