Center Shares Stories of Alliance Colony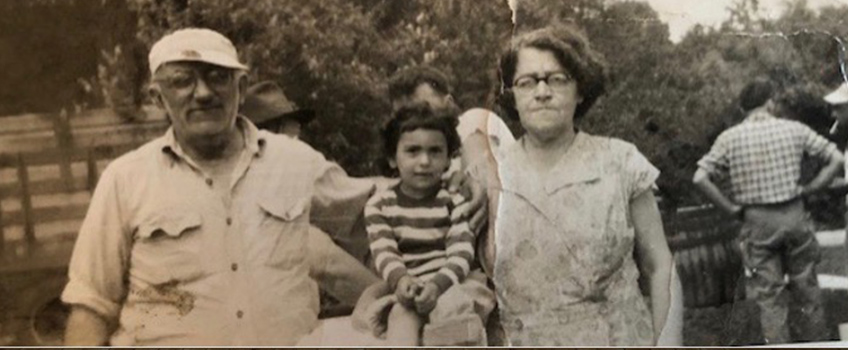 Galloway, N.J. _ The Alliance Colony, founded in 1882 in rural Salem County, was the first successful Jewish farming colony in America.
As part of its efforts to preserve the colony's history, the new Alliance Heritage Center at Stockton has begun collecting materials from the founders' descendants to create a digital collection in the Stockton Special Collections Library.
Center research fellow Raymond Dudo, working with Professor of Literature and Center Director Thomas Kinsella, recently gave a Zoom presentation about two families and a group that were instrumental in the colony's success.
"We have dual goals," Kinsella said. "One is preserving the history of the Alliance community; the other is telling its stories."
Kinsella said the presentation was the first of several planned that will share stories, and also reach out to learn more about the colony and fill in historical gaps.
"We want to learn from you as well," Kinsella told the audience, some of whom had already donated or loaned materials for the center.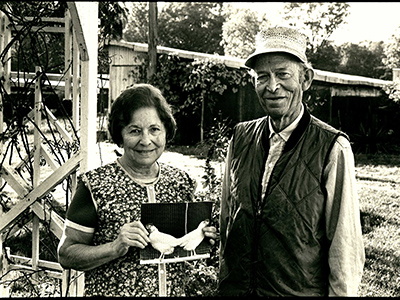 Dudo shared the story of the Chonofsky family, the Crystal family, and the Tau Sigma Chi sorority.
The Chonofsky family started and ran a successful factory that collected, repaired and recycled feed bags.
"He had his own green initiative," said Dudo, who said he was impressed by the story of a family that fled persecution in Eastern Europe, came to America with almost nothing, and built a successful family business.
Kinsella noted that Alliance was founded as part of a larger effort to create farming communities for Jewish immigrants, but there was no guarantee they would survive, and many did not. Alliance was one that did, which makes its story compelling and important to preserve, along with neighboring Norma and Brotmanville.
Many immigrants began chicken farms, which were a huge industry in southern New Jersey. Abe Crystal started a farm, and also preserved many of his records, which provide insight into colony.
"He left us things and his family has shared them with us," Dudo said. "We have detailed records of how many eggs he collected and how many hours he worked, about 60-plus per week."
Crystal also left journals, which provide a first-person account of daily life, including his concerns about World War II, a house fire, helping to build a broodhouse for chickens, and making trips to nearby Vineland and Philadelphia.
"There are rich, rich stories in these journals," Dudo said.
The Tau Sigma Chi sorority was founded by the young women of the colony as a system of sisterhood and support, Dudo said. One big event was a trip to the Steel Pier in Atlantic City.
"Their records tell us what young women were doing in in 1939," Dudo said. "There were dances, trips and raffles. They created outreach programs. The handwritten minutes share joys and difficulties."
The Alliance Heritage Center is a partnership with the Jewish Federation of Cumberland, Gloucester and Salem Counties and is being funded by grants, many from descendants of the original settlers. More information is at stockton.edu/alliance-heritage/.
# # #
Contact:
Diane D'Amico
Director of News and Media Relations
Galloway, N.J. 08205
Diane.D'Amico@stockton.edu
609-652-4593
609-412-8069
stockton.edu/media