South Jersey Culture & History Center Releases Summer 'SoJourn'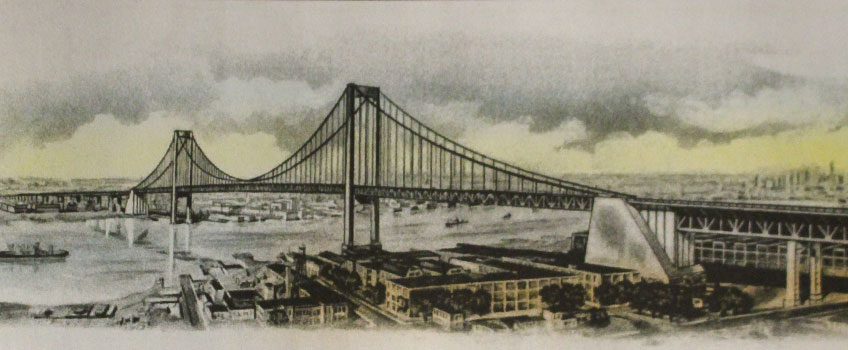 Galloway, N.J. – Who was Walt Whitman and why is there a bridge named after him? How can railroads cause forest fires? What is the history behind the "new old" Cedar Bridge Tavern in southern Ocean County near Barnegat? All of these answers – and much more – can be found within the recently released summer 2019 edition of SoJourn, a twice-yearly South Jersey Culture & History Center publication devoted to the history, culture and geography of South Jersey.
The theme of this SoJourn, according to the preface written by SJCHC Director Thomas Kinsella, is "various facets of the cultural richness that derive from [immigrant communities] and their history." The articles cover events that occurred in areas along the coast of South Jersey, close to or along the Delaware River and within the Ocean and Atlantic counties.
The book can be purchased at the Stockton University Bookstore, Second Time Books in Mt. Laurel, the AtlantiCare Regional Medical Center gift shop and Amazon for $10. The journal can also be purchased directly from Kinsella or Schopp on campus.
Articles in this issue include: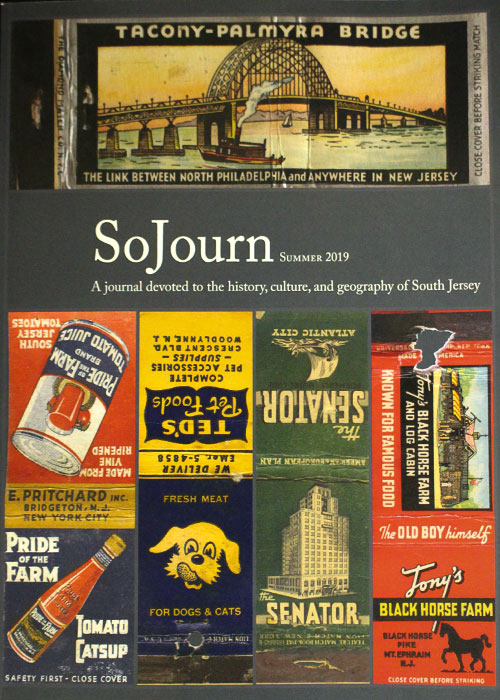 "The Great Island Lying Before Shackamaxon: Petty Island, Lenape-Colonist Relations, and Provincial Rivalries, 1678-1701" by Robert A. Shinn and Jean R. Sunderland
"Captain Wilson & the Walt Whitman Bridge" by Samantha Wyld and Tom Kinsella
"Gary Giberson Talks About Cedar" by Gary Giberson
"Railroads and Forest Fires," by Horace A. Somes, Jr. and Paul Schopp
"Map of the Skirmish or Battle of Iron Works Hill," by Adam E. Zielinski
"Journal of Thomas Hopkins of the Friendship Salt Works, New Jersey" by Thomas Hopkins
"The New Old Cedar Bridge Tavern" by Jessica Chamberlain
"A Window to the Past: Waretown's Glass Negative Postcard Set" by Adele R. Shaw
"Who Was Allick Merriman? A South Jersey Real Photo Postcard Photographer" by Paul W. Schopp
"Shirley Burd Whealton, In Memoriam" by Peter H. Stemmer
"We are very pleased to announce that we have published another SoJourn," said Kinsella. "We remain indebted to our contributors – our authors, historians, and Stockton student editors – for these excellent articles that tell stories of the locations most of us call home."
SoJourn is actively seeking community members, avocational historians and scholars to contribute essays on topics related to South Jersey for the next summer issue. The deadline for submissions is Jan. 15, 2020. Send all submissions and inquiries to Kinsella at thomas.kinsella@stockton.edu or SJCHC Assistant Director Paul Schopp at paul.schopp@stockton.edu.
View other SJCHC publications in the Spring 2019 catalog.
Reported by Kat H. Wentzell.
# # #
Contact:
Diane D'Amico
Director of News and Media Relations
Stockton University
Galloway, N.J. 08205
Diane.DAmico@stockton.edu
609-652-4593
609-412-8069
stockton.edu/media