Hundreds Attend Latino Visitation Day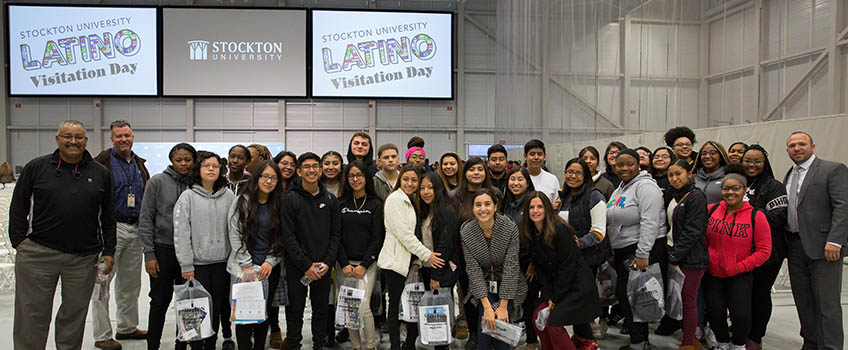 Galloway, N.J. –Several hundred students from some 20 area high schools participated in the annual Latino Visitation Day at Stockton University.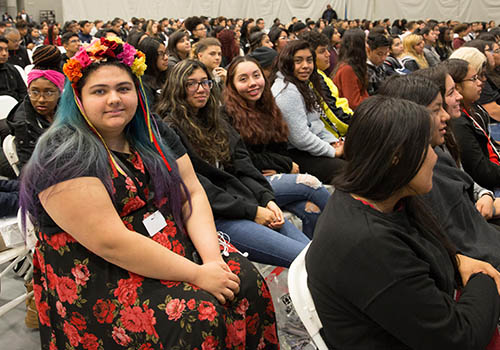 Coordinated by Assistant Director of Admissions and Coordinator of EOF Recruitment Heather Medina, the day is an opportunity for students to tour the campus, learn more about programs and financial aid opportunities at the university, and meet students at Stockton such as members of Los Latinos Unidos and Sankofa. Medina noted that Stockton is test optional, so students do not have to submit SAT or ACT scores for general admission.
This year student Angel Cordero, a student veteran and president of Stockton's Student Veteran Organization, shared his path to Stockton with the students, telling them that college may be challenging, but there are people at Stockton who will support them.
A native of Puerto Rico, Cordero recalled being placed in English as a Second Language classes in school when he moved to America.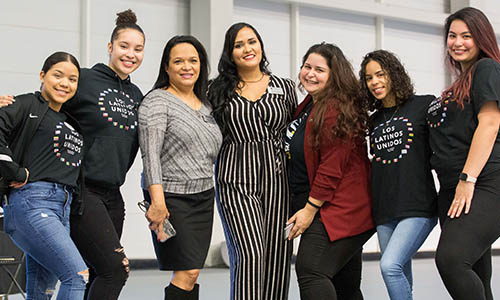 He began working at 16 to help at home, and at his mother's urging applied to a community college, where he struggled. After four years in the military, he left, and his brother, who was at Stockton, inspired him to apply.
"I'm now in my senior year, with a 3.5 GPA," he said to applause from the audience. "The journey is tough, but you are not alone. Setbacks will happen, but keep moving forward."
Cordero said he is motivated by his mother's words that "an education is something no one can ever take from you."
More information about Stockton is at stockton.edu/admissions.
# # #
Contact:
Diane D'Amico
Director of News and Media Relations
Stockton University
Galloway, N.J. 08205
Diane.DAmico@stockton.edu
609-652-4593
609-412-8069
stockton.edu/media