Spotlight On: Hemple Wins Award to Attend National Gerontology Conference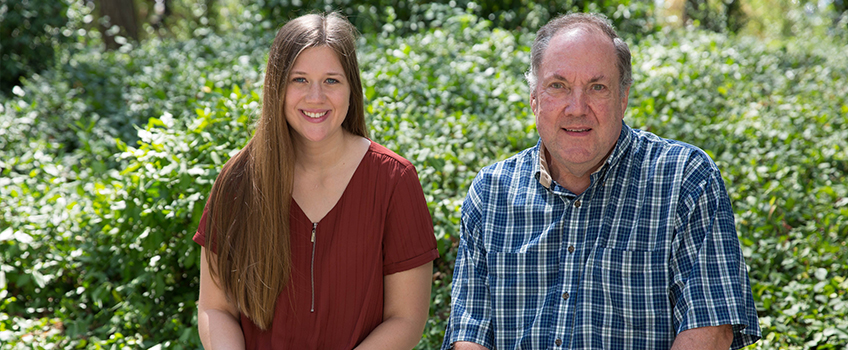 Galloway, N.J. – Jessica Hemple, senior Health Sciences major and Gerontology minor at Stockton University, was one of 10 students internationally selected to receive a James McKenney Student Travel Award from the Academy for Gerontology in Higher Education (AGHE) to attend AGHE sessions at the Annual Meeting of the Gerontological Society of America (GSA), Nov. 13-17, in Austin, Texas.
Hemple of Millville will attend AGHE-sponsored sessions, including the Teaching Institute, "From 18 to 108: What Teaching and Training Could Look Like at an Age-Friendly University (AFU);" the Business Meeting where the McKenney Award recipients will be acknowledged and introduced; the Clark Tibbitts Award Lecture by David Burdick, SCOSA director and professor of Psychology at Stockton; the Presidential Symposium on AFU; and other GSA and AGHE events designed to support future leaders in gerontology.
"I'm grateful for this opportunity to represent Stockton and interact with gerontology students, faculty and researchers from around the world," Hemple said. After she graduates from Stockton, she plans to pursue a career as an occupational therapist in a geriatric setting.
Currently, Hemple is working with Burdick on three projects in her Research on Aging tutorial that include promoting Stockton's Age Friendly University initiative, assisting with SCOSA's Five-Year Self-Study, and assisting Kansas State University professor Maggie Syme and AGHE's Advancement Committee to compile a list of education/pedagogy related conference sessions for distribution to roughly 5,000 conference attendees.
"A new GSA/AGHE organizational structure marks 2019 as the first year when AGHE sessions have been integrated into GSA's conference. Hemple's project will help to establish AGHE's new role as GSA's international leader in gerontology and geriatric education," said Burdick. "James McKenney, who died in 2017, designated 20% of his estate to support student education on aging. His longtime friend, Marilyn Gugliucci, former president of AGHE and 2018 Tibbitts Award recipient, helped create and manage the award program. Stockton's Gerontology Minor, one of the oldest in the U.S., is also one of a handful to be designated as an AGHE Program of Merit."
Reported by Mandee McCullough