Trustees Approve Trade of Carnegie Center for A.C. Boathouse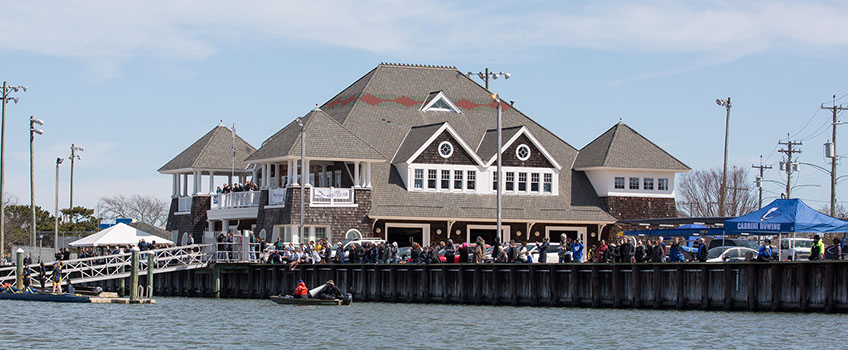 Galloway, N.J. – Stockton University plans to negotiate an agreement with the Atlantic City Board of Education to exchange the Carnegie Center, which is owned by Stockton, for the Atlantic City Boathouse, which is owned by the school district.
The Stockton trustees approved a resolution at their May 1 meeting authorizing the president or his designee to negotiate the sale of the Carnegie Center at 35 Martin Luther King, Jr. Blvd., in exchange for the Boathouse, at 3401 Fairmount Ave.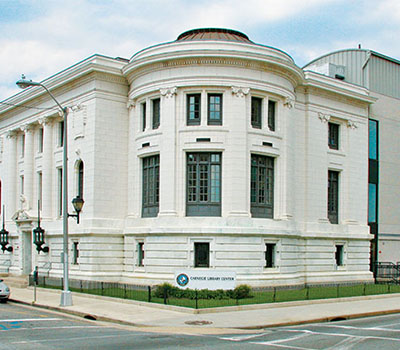 "This is a mutually beneficial arrangement that will benefit Stockton's rapidly growing rowing program and enhance Stockton's presence in Atlantic City's University District," President Harvey Kesselman said.
Stockton's women's team produced its highest point total and best finish ever at the Mid-Atlantic Rowing Conference Championships in April, placing third overall with 58 points.
Stockton's rowing teams have been using the boathouse as part of an agreement with the school district. Under the proposed property exchange, the Atlantic City High School rowing team will continue to use the boathouse.
The new Stockton Atlantic City Academic Center, which opened in September 2018, has provided adequate space for programs that were held at the Carnegie Center. The social work master's degree program has already moved to the Academic Center, and the Work First program will also be moved. An agreement with Thomas Jefferson University's Physician Assistant program expires in June, and they plan to relocate.
Stockton, in collaboration with the Casino Reinvestment Development Authority, began operating the Carnegie Center in 2004 as a first step in re-establishing its presence in Atlantic City. The university took ownership of the site, which includes the neighboring Civil Rights Garden, in 2009. The building, which opened in 1904, served as the city's library for more than 80 years.
In other business, the board recognized the Stockton esports team for winning the Eastern College Athletic Conference Fortnite Championship.
The trustees also approved 2019-20 meal plan rates, which will increase about $48, or just under 2%, for annual meal plans, which range from about $2,000 to $4,100 per year. For commuter plans, the average cost will increase about $12, or 4.5% for plans that range from $100 to $455.
# # #
Contact:
Diane D'Amico
Director of News and Media Relations
Stockton University
Galloway, N.J. 08205
Diane.DAmico@stockton.edu
609-652-4593
609-412-8069
stockton.edu/media