The Oyster Farmers Film Screening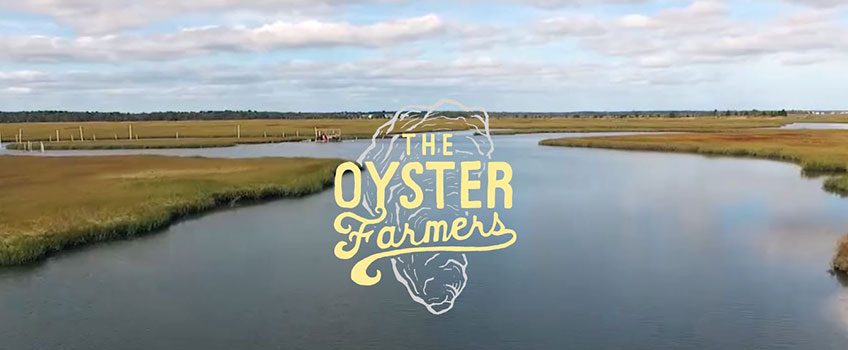 Wild Jersey oysters begin their lives in the bay searching for other oysters. They settle to the bottom forming a reef and live their lives cleansing the water through filter feeding. Harvested from the bay, they fill the bellies of seafood lovers.
The story no longer ends here.
Oyster farmers, Stockton's
Marine Field Station
, local restaurants, Long Beach Township and the Jetty Rock Foundation are working together to recycle oyster shells back into the bay to create more habitat for future generations of oysters.
Join the Stockton University Marine Field Station at Maxwell Shellfish in Port Republic on Friday, Sept. 21 for a film screening of The Oyster Farmers documentary. The film shares the stories of our region's dedicated oyster farmers and how innovative recycling and sustainable farming is bringing back the oyster population and preserving the bay as a place where baymen and baywomen can make a living.
Stockton alumna Angela Andersen, Sustainability Coordinator for Long Beach Township, produced the film with director Corinne Ruff. Steve Evert, director of Stockton's Marine Field Station, is featured in the film as well as Stockton's efforts to build an experimental reef.
The event begins at 6 p.m. with oyster shucking demos, a raw bar, steamed clams, dockside tours of Maxwell Shellfish's fishing vessels and Stockton's R/V Petrel. The film will be screened at 7:30 p.m.
When: 6 p.m., Friday, Sept. 21, 2018
Where: Maxwell Shellfish, 22 Wilson Ave., Port Republic, N.J. 08241
Cost: Tickets are $20 at the door. Make sure to bring your own chair or blanket to spread out and watch the movie.
"The Oyster Farmers" Official Trailer from Oak Leaf on Vimeo.