Future Educators Get a Taste of Teaching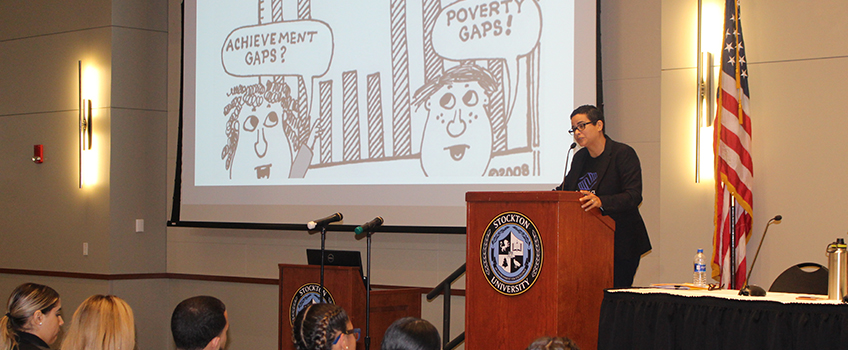 Galloway, N.J. _ What value are you going to teach?
That is the question Michelle Carrera, CEO of the Atlantic City Boys and Girls Club asked students from 17 area high schools to answer with just one word during Stockton University's 2018 New Jersey Future Educators Association Conference on May 30 at the Campus Center.
"I grew up in a housing project in Puerto Rico," Carrera, a former teacher, told the students. "My grandmother's dream for her grandchildren was to be first-generation college students breaking out of the cycle of poverty. Once you decide to pick this career as an educator, the world of opportunities is open to you. This goes far beyond the classroom to the values and character you want to teach your students."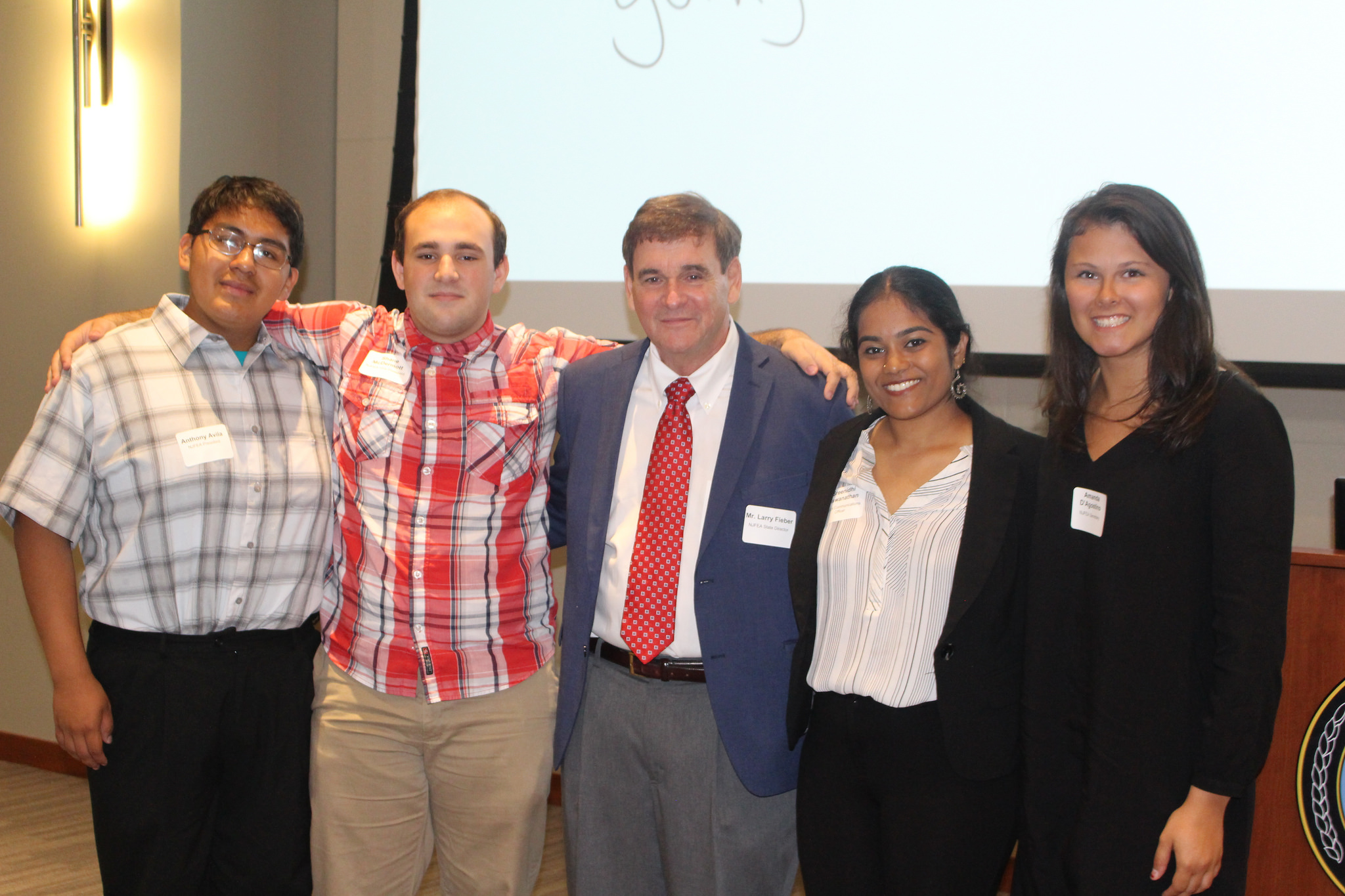 The theme of how a teacher's impact reaches beyond the classroom was reinforced by other speakers.
"As future educators, your work today is critical to crystallizing the future you wish to see," said Stockton Dean of Education, Claudine Keenan.
"Teaching is a calling, an art, a challenge every day," said Steve Beatty, New Jersey Education Association secretary and treasurer, and a social studies teacher. "You, here, taking these first steps, is vitally important to making sure you can do your best to fulfill your calling."
The goal of the conference was to "recruit today's students as tomorrow's teachers." Each high school was invited to bring 15-20 students who are interested in becoming educators particularly in high shortage subjects and high poverty schools.
Carrera addressed issues many students face outside the classroom, including poverty, exposure to violence and trauma, food insecurity and a lack of academic support.
"These kids are resilient, creative, open to earn, resourceful, curious and full of potential. The problem is their poverty has created an achievement gap," said Carerra. "As an educator, you need to learn how to close that gap and level the playing field for students to succeed."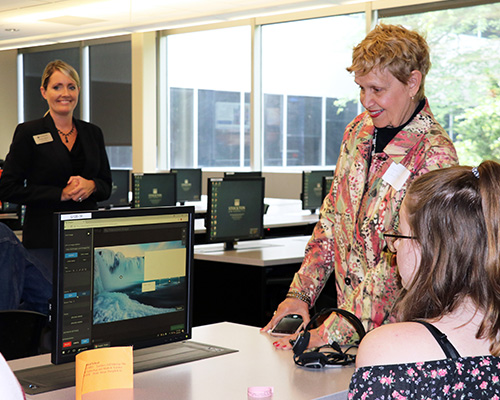 The conference included break-out sessions led by faculty from School of Education and the School of Natural Sciences and Mathematics including Susan Cydis, Priti Haria, Darrell Cleveland, Norma Boakes, Stacey Culleny, Anna Pfeiffer-Herbert, Susanne Moskalski, Doug Harvey, Ron Caro, Amy Ackerman, Pamela Vaughan and John Gray.
Topics included links between instructional technology, math and science, literacy, learning and the brain, hands-on approaches to teaching science and understanding and teaching math through origami art.
Student officers from NJFEA shared their reasons for wanting to teach to attendees.
"Great teachers don't teach math science history or English," said NJFEA Communications Officer Sreenidhi Viswanathan from West Windsor/Plainsboro High School. "They teach students values that shape our world, and that's exactly what I plan to do. I plan to teach."
Other NJFEA Officers at the conference included President Anthony Avila from Hightstown High School, Vice President Shane McDermott from Burlington Township High School, and Secretary Amanda D'Agostino from Southern Regional High School.
Stockton students, Anthony Orlando and Nicole Transue, and 2018 graduates, Heather Harman and Alyse Tyndall, from the teacher education program guided attendees to their break-out sessions and encouraged them to ask questions about their experiences.
Funding for the conference was provided by the NJEA.
Stockton's School of Education offers initial certification programs to undergraduates and masters-level certification and degree programs for most specialized endorsements. The program is TEAC-CAEP accredited and has received state-wide praise for strong clinical and co-teaching partnerships with school districts throughout southern New Jersey.
For more information on teaching programs offered at Stockton, visit stockton.edu/education
(Story reported by Jessica Jacob)
# # #
Contact:
Diane D'Amico
Director of News and Media Relations
Galloway, N.J. 08205
Diane.D'Amico@stockton.edu
609-652-4593
stockton.edu/media