Jersey Shore Science Fair Attracts Almost 600 Students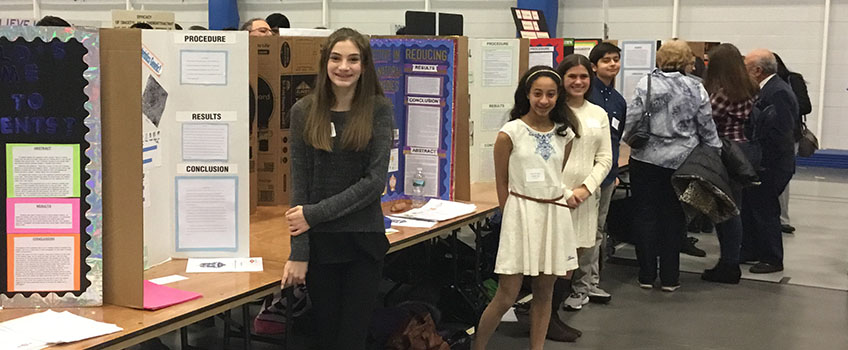 Galloway, NJ – More than 100 area students will go on to the Delaware Valley Science Fair after taking top prizes in the Jersey Shore Science Fair held at Stockton University on March 17.
More than 600 students in grades 6-12 from 30 schools in Atlantic, Cape May, Ocean and Monmouth counties participated in the fair at Stockton, the largest in the region. A total of 235 students received recognition.
The top three winners in each category, more than 10 students, go on to compete in the Delaware Valley Science Fair, which will be held April 3-5 at the Greater Philadelphia Expo Center in Oaks, Pa. Winners there can earn college scholarships, with almost $6 million awarded. Winners in that fair go on to the Intel International Science and Engineering Fair in May for high school students or the Broadcom MASTERS national competition for middle school students.
The annual event is coordinated by Cathy Jaggard and Stockton Univesity faculty and staff.
A list of all winners is at: stockton.edu/jssf/
# # #
Contact:
Diane D'Amico
Director of News and Media Relations
Galloway, N.J. 08205
Diane.D'Amico@stockton.edu
609-652-4593
stockton.edu/media