Students Honor Faculty, Staff at Annual Dinner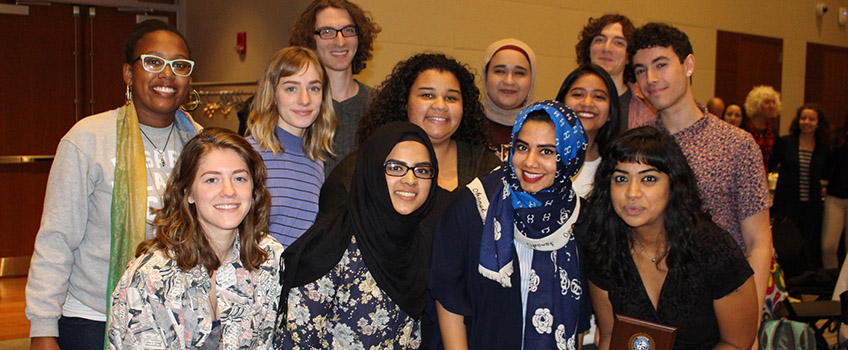 Galloway, NJ – Assistant Professor of Anthropology Nazia Kazi and Assistant Director of Student Development Lauren Wilson were recognized as the faculty and staff members of the year at the 33rd Annual Student, Faculty and Staff Dinner.
The annual event gives students and opportunity to recognize faculty and staff who have mad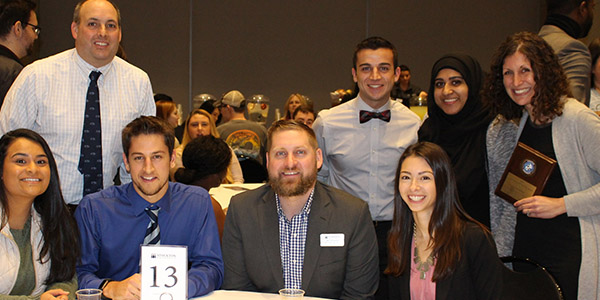 e a difference in their lives by inviting them to dinner in the Campus Center Event room. More than 300 people attended.
"This a way to say thank you for your continued dedication,' Student Senate President Victoria Dambroski said. "It's because of all the people in this room that Stockton has the reputation it does."
Dambroski and Campus Religious Council president Joseph Skala presented the awards.
Kazi was called "inspiring and intellectually stimulating" by nominees.
Wilson's nominations said she has helped students "understand the meaning of being part of something bigger than ourselves."
Stockton President Harvey Kesselman read from a letter written by a student to a teacher about the importance of their role as teachers, counselors, and role models.
Distinguished professor Yitzahk Sharon, who served as master of ceremonies, thanked the University for hosting the annual event for so many years and giving students the opportunity to say thank you to those who have made an impression in their lives.
For a gallery of photos from the event, click here.
Contact:
Diane D'Amico
Director of News and Media Relations
Galloway, N.J. 08205
Diane.D'Amico@Stockton.edu
609-652-4593
stockton.edu/media