Stockton Employees Raise Nearly $60,000 for Charitable Organizations in Statewide Campaign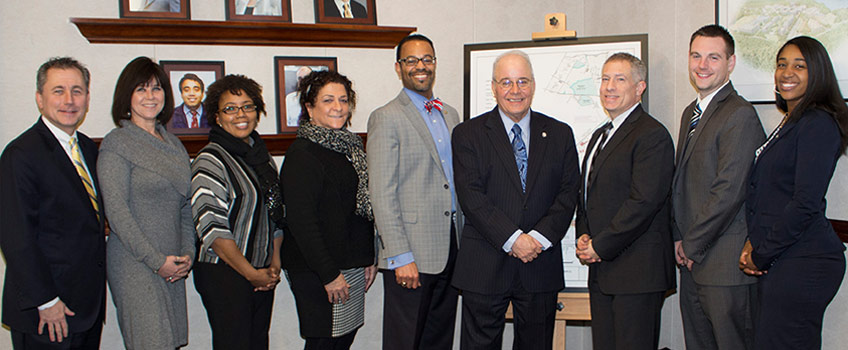 For Immediate Release
Contact: Christina Butterfield
News & Media Relations
Galloway, N.J. 08205
Christina.Butterfield@stockton.edu
(609) 626-3845
stockton.edu/media
Galloway, N.J. – Employees of Stockton University united again this past year to give back to the community and raised nearly $60,000 for local, state, national and international charitable organizations as part of the 2016 New Jersey Employees Charitable Campaign (NJECC).
Members of the faculty and staff set two new university records by raising $57,517, surpassing Stockton's goal of $55,555, with a record 214 donors. The annual campaign, which runs from September through December, provides state and local municipal employees the opportunity to contribute to more than 1,100 charities via payroll deduction.
"This year's New Jersey Employees Charitable Campaign was an outstanding success. The generosity of Stockton faculty and staff is incredibly special, not just in terms of how much we raise but also the countless organizations we choose to support, including our very own Stockton Foundation," said President Harvey Kesselman, who served as statewide co-chair for the 2016 NJECC along with Richard Hammer, commissioner of the New Jersey Department of Transportation.
Nearly 60 state divisions and departments participated in the 2016 Employees Charitable Campaign. Statewide results will be announced in March, explained Kesselman, with this year's donation total likely exceeding the 2015 campaign, which raised more than $650,000 for service agencies, charities and volunteer groups that work with children and the elderly, protect the environment, and support those in need.
Collectively, the higher education sector played a significant role in the 2016 campaign, which Kesselman believes is a testament to the New Jersey institutions' "spirit of giving."
"The annual commitment Stockton and other state employees demonstrate to this very important campaign is simply extraordinary," Kesselman said.
"Year after year, faculty and staff throughout the state remain committed to making a difference to the people and organizations that count on the ECC for support," he continued. "When so much is said about state budget challenges faced by institutions of higher education, it's important that we recognize and commend the fact that New Jersey public employees give back."
The NJECC, which was established in 1985, is the only approved charitable payroll deduction solicitation of state and local municipal employees, and supports the work of campaign-approved charitable agencies and organizations.
The campaign manager's office remits designated agency contributions to each appropriate organization. All undesignated funds are distributed among the participating agencies in the same percentage as designated funds.
For more information on the New Jersey Employees Charitable Campaign, visit www.njecc.net.