Location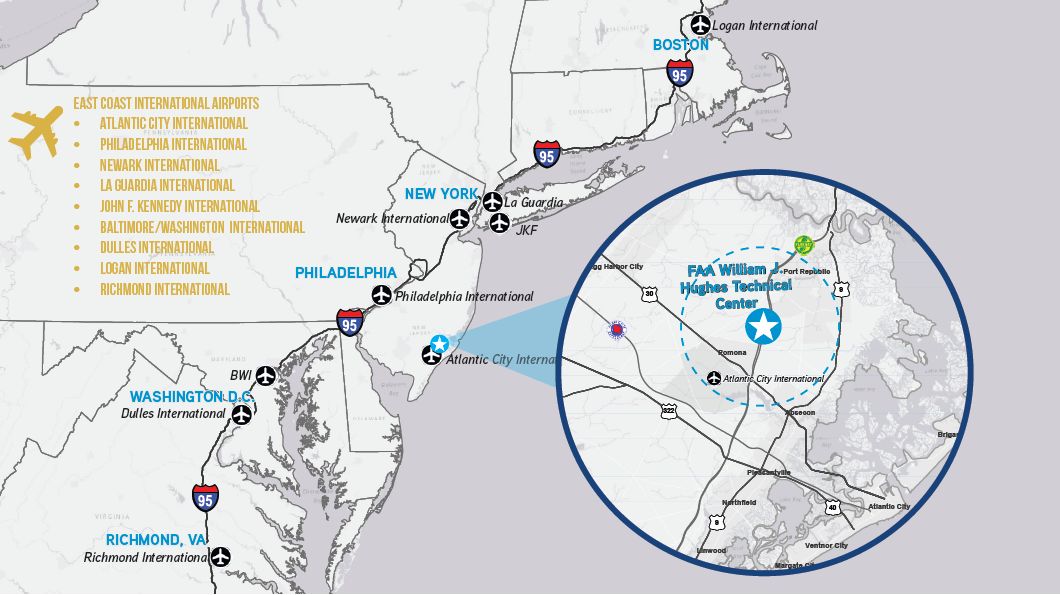 NARTP is located on the campus of the Federal Aviation Administration William J. Hughes Technical Center (WJHTC) which houses every system in use today in U.S. commercial aviation and is involved in system development and testing of NextGen systems, airport and aircraft safety research, and Homeland Security research.
Location on the WJHTC campus presents a tremendous opportunity for tenants of the NARTP to partner with the FAA and leverage the incredible facilities and expertise that reside there. The WJHTC is the leading air transportation federal facility and the site of innovative, state-of-the-art research, development, testing, evaluation, modeling, and simulation. The WJHTC has recognized expertise in automation, communications, navigation, and airport and aircraft safety and has served as the cornerstone for aviation advancements for over fifty years.
The center is the key facility for the development of Aviation Research including the integration of Unmanned Aircraft Systems (UAS). The WJHTC is responsible for integrating all new systems, concepts and technologies into the NAS and will use NARTP to build new partnerships between academia, industry and the FAA to foster collaborative R&D.
Tenants of the NARTP will also have the opportunity to interface and partner with the other aviation tenants that reside on the campus.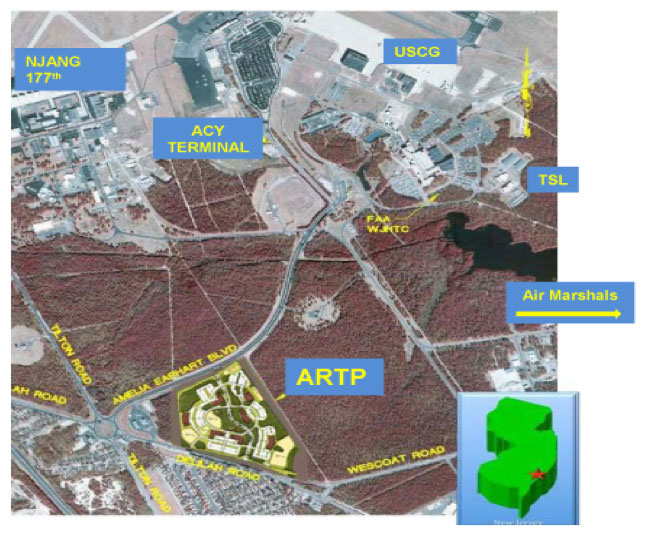 ---
Parts of the FAA WJHTC Campus
Tenant Advantages
Premier Aviation Research
Joint R&D with NARTP and other comapnies
Aviation Research Community
State-of-the-Art Labs & Classroom
FAA DAta for R&D
Product Incubation
State-of-the-Art Thunder Room
Member Rooms
Rooftop Lounge
High Speed Connectivity with FAA and Other Companies
Areas
Department of Homeland Security Transportation Lab
Federal Air Marshal Services Training facility
NJ Air National Guard 177th Fighter Wing
U.S. Coast Guard Station Atlantic City
Atlantic City International Airport