About Us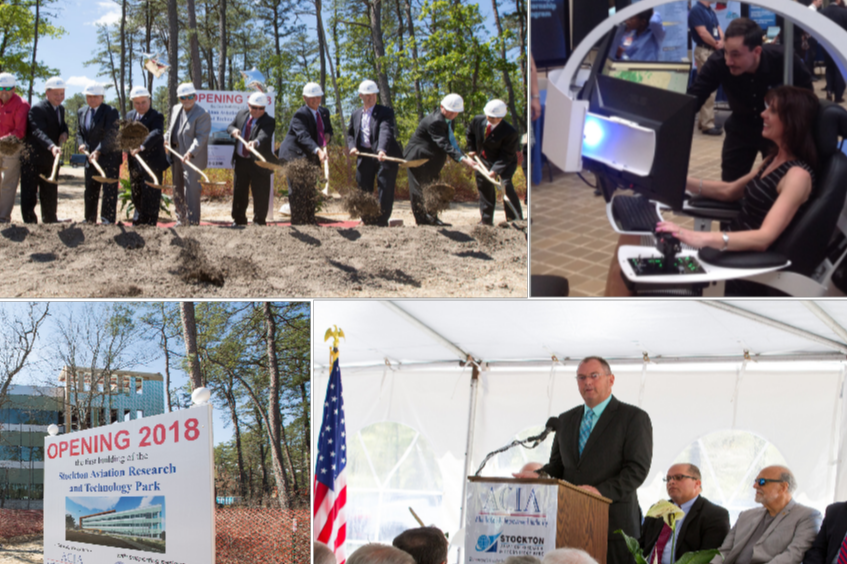 A Collaboration of Industry, Academia, & Government
The National Aviation Research and Technology Park (NARTP), a 501 (c) (3) non-profit auxiliary organization of Stockton University, is a collaboration of industry, academia, and government dedicated to the advancement of aviation sciences through private and public research and development.
This enables achievement of complimentary goals of Stockton University and NARTP. NARTP's goals are to lead an academic consortium to interact with the government and Research Park members; develop aviation academic programs, research projects, courses and a degree program; and provide support to NARTP. The goals of NARTP include facilitation of joint research opportunities between industry, academia, and government and to ensure accomplishment of all tasks necessary to achieve success of the Research Park.
Our Mission
To facilitate and conduct aviation related Research and Development with industry, academia, and government entities in a state-of-the-art enviroment that fosters innovation and cooperation; therefore, promoting sustained economic growth and job creation throughout New Jersey and the nation.
Our Vision
To emerge as a collaborative, full-service, aviation research park capable of providing advanced research and operational capabilites to the international aviation community. To enhance the evolution of aviation sciences and streamlined implementation of new concepts, research facilities, and product commercialization.
The Research Park will be located on the campus of the Federal Aviation Administration's William J. Hughes Technical Center in Egg Harbor Township, the NARTP provides a state-of-the-art, technologically integrated, dynamic environment that promotes modernization and innovation and provides leadership for the future of aviation.
---
---