Bypassing the Serial Prompt in Adobe Creative Cloud
If an installed Adobe Creative Cloud product is prompting you for a serial number, follow these steps to bypass the screen and activate the product with your Stockton account.


Close out of Adobe and reopen the program by double-clicking the icon on the Desktop Background. You will now see the below 'Sign In Required' window. Click the blue 'Sign In Now' button.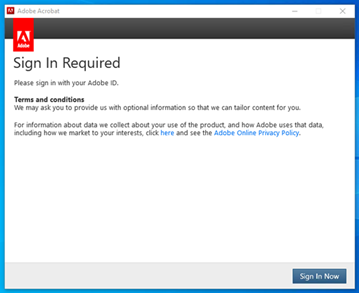 ---
Before entering any information, click the 'Sign in with an Enterprise ID' link below the sign in area.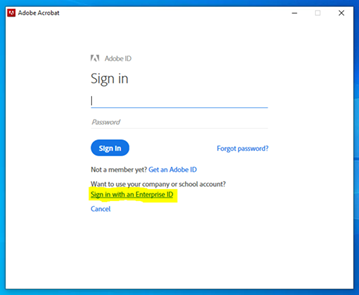 ---
Enter your full Stockton email address (first.last@stockton.edu) in the 'Username' space and then click the 'Password' Space. Clicking on the password field should redirect you to our Stockton login screen.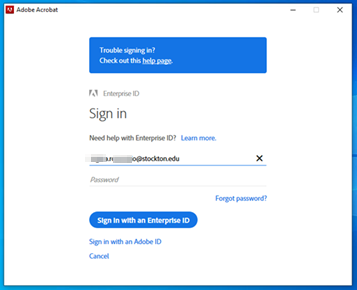 ---
Login as you normally would with your GoPortal username and password.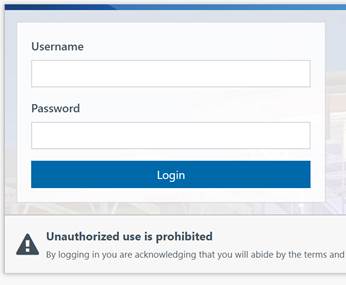 ---
After entering your credentials, Adobe Creative Cloud should authenticate and show a confirmation message. Click 'Continue'.