Welcome
Welcome to the Dean C. and Zoë S. Pappas Interdisciplinary Center for Hellenic Studies. Our website contains, updates, scholarships, and the current issue of the Hellenic Voice. If you would like to join our mailing list, please contact us at hellenicstudies@stockton.edu.
The Rev. Dr. Demetrios J. Constantelos Memorial Lecture
"The Orthodox Church in the 21st Centure: Challenges and Opportunities"
His Eminence Archbishop Elpidophoros of America, Greek Orthodox Archdiocese of America
Thursday, March 5, 2020 at 7:00PM
Seaview Dolce Hotel
401 S. New York Rd.
Galloway, NJ 08205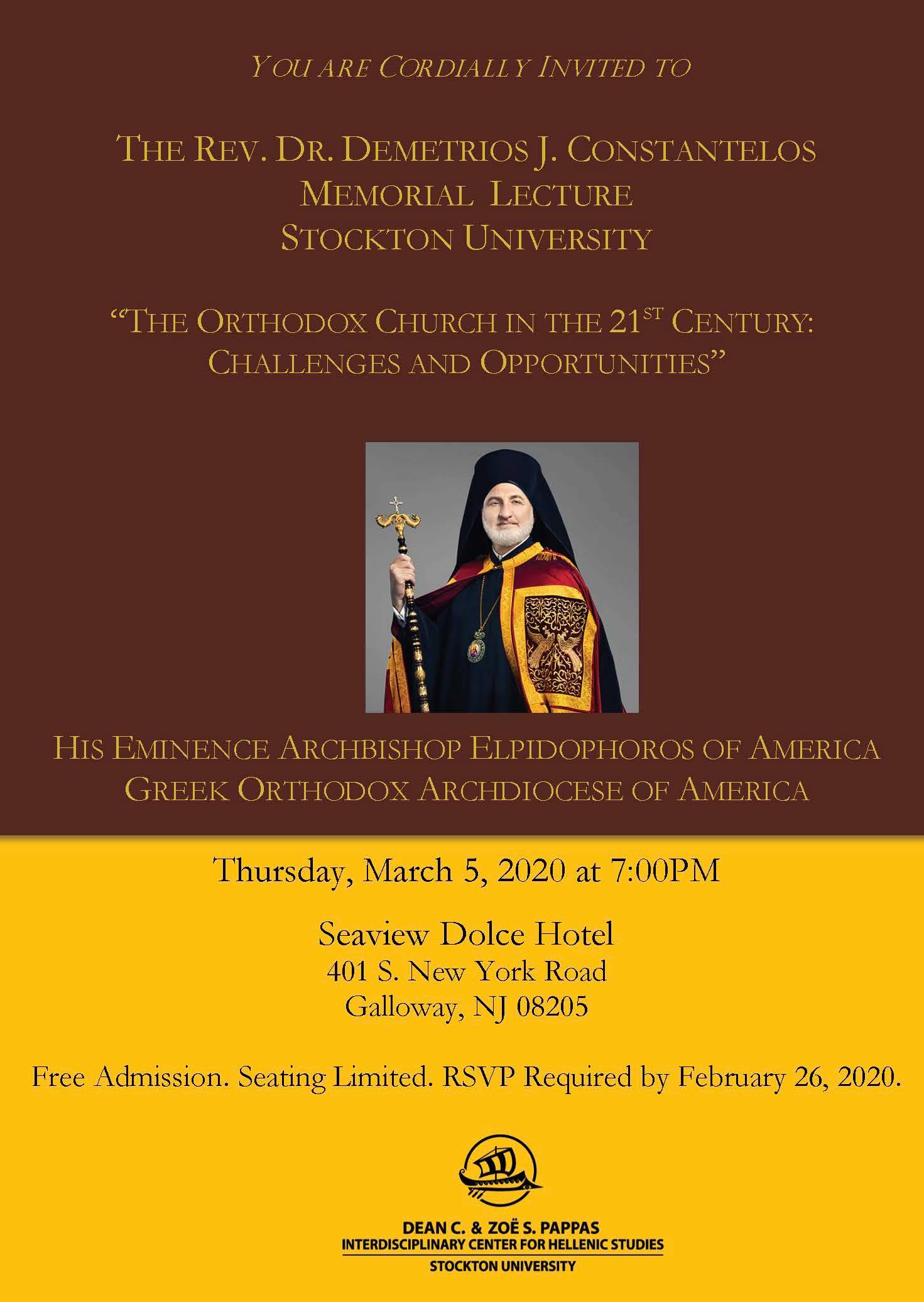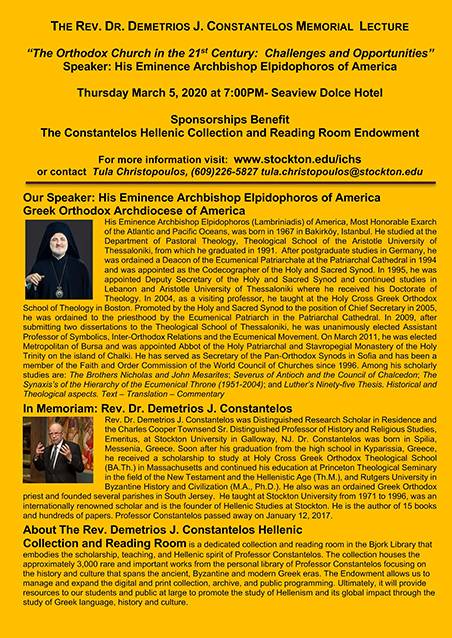 The Hellenic Voice
The official Newsletter of the Interdisciplinary Center for Hellenic Studies
Friends of Hellenic Studies
Programs, events and fundraising activities for the Stockton community.
The Constantelos Reading Room
An inspiring and reflective environment for students, scholars and community members to study and seek information on Hellenic history and culture.
NJ Greek American Oral Histories Project
Providing a professional-quality oral history archive for the Greek-American community.
O.G.R.E (Student Club)
If you love learning about ancient Greece or Rome, but Latin is all Greek to you, this is the club to join.
Scholarships
Scholarships are at the core of the efforts of the Friends of Hellenic Studies.
Resources for Students
Need to look up a word in Ancient Greek or Latin? Want to know a little more about the Ancient Greek translation of Harry Potter? Then, this is the page for you.
Summer Greek and Latin
Free Summer Greek and Latin. There is no charge for these summer classes, which are presented by the ICHS and the Friends of Hellenic Studies.