Education Abroad Programs
Stockton University provides you the following education abroad programs (read more details of each program below):

---
---
Get a FREE Passport and Earn a Trip to Greece by Taking Greek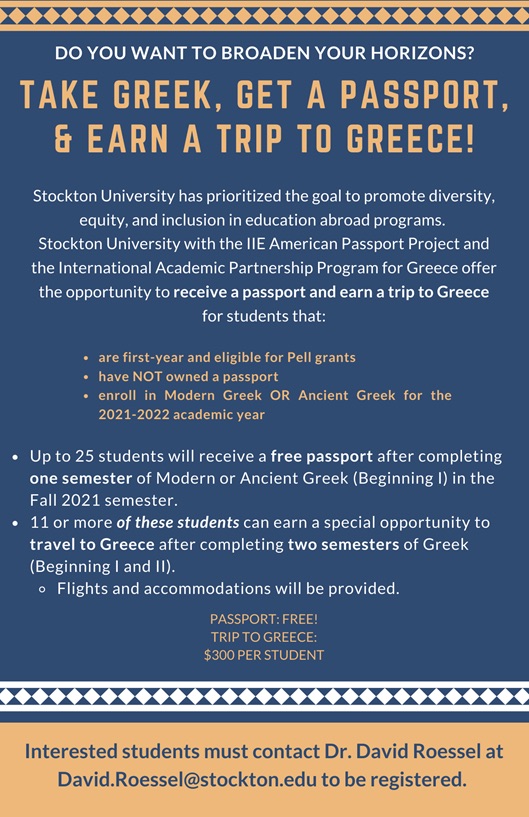 Stockton University is prioritizing the goal to promote diversity, equity, and inclusion in educational study abroad programs.
Stockton University together with the IIE American Passport Project is offering the opportunity for students to earn a free passport and travel to Greece for rising sophomore students who register for and complete 1 year (2 semesters) of either Modern or Ancient Greek and who:
Have NOT owned a passport
Are eligible for Pell Grants
Enroll in Modern or Ancient Greek for the 2021-2022 Academic semester
The cost of the passport will be free of charge. Hotel and Flight accommodations are also free of charge. The total cost of the trip will be $300 per students.
Please contact Professor David Roessel at David.Roessel@stockton.eduBY June 30 to sign up or for more information.
Info Session
Tuesday, June 22 at 2:30pm
---