Disability Studies Minor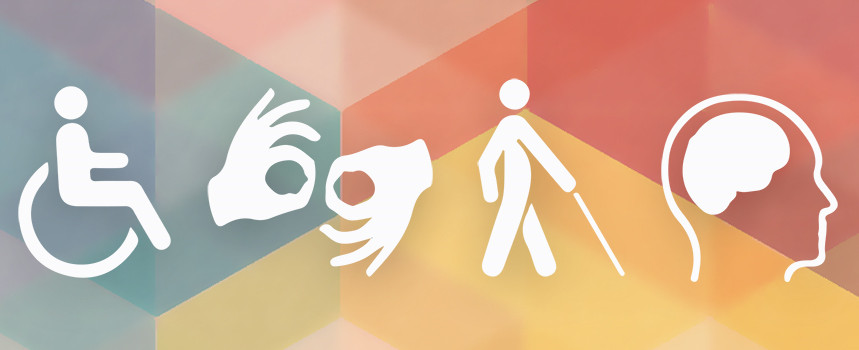 Disability Studies (DS) is an interdisciplinary field of study that examines the meaning, nature, and consequences of disability, as a social, cultural and political construct. In contrast to educational, clinical, medical, or therapeutic perspectives on disability, DS focuses on how disability is defined and represented in society.
Through the interdisciplinary lens the field of Disability Studies shifts the conversation and helps to understand the nuances of disability that are often not considered within the applied professions (Ferguson & Nusbaum, 2012). Thus, the Disability Studies minor provides an opportunity for an in-depth exploration of the field of disability studies to better prepare students to work with and advocate for vulnerable groups (i.e., individuals with differences) within the context of various majors (e.g., psychology, social work, health sciences, criminal justice, special education).
Program Requirements
---
Students can declare the minor by logging into their student portal, clicking on the student service tabs and submitting the Minor Declaration form directly to Academic Advising.
The Disability Studies minor consists of five courses (20 Credits). The students will complete:
The students will select a course from the following list:
GAH 2281 Introduction to Disability Studies and Theory
GSS 1062 Disabilities and Dignity
GSS 2356 Disability Rights and History
The students will select 3 courses from the following list:
ANTH 2410 Stigma

ANTH 3325 Imagining the Body

ECON 2104 Health Care Economics

EDUC 2241 Inclusive Learning in Education

GAH 1037 Philosophy of the Other

GAH 1072 Memoirs of Mental Illness

GAH 1074 Disability and The Bros. Grimm

GAH 2162 Medicine, Ethics and the Arts

GAH 2336 Eugenics

GAH 2402 Introduction to Deaf Studies

GAH 2442 Art and Disability

GAH 3616 Memoirs of Mental Illness



GEN 1061/GEN 2116 Neurodiversity & Learning Differences
GEN 2152 Accessbility and Technology
GEN 2216 Obesity and Society
GIS 4670 Pestilence and Plague

GNM 2201 Health and Healing

GNM 2312 Scientists & Disability

GSS 1065 Disability and Sports (Fresh Sem)/GSS 2117

GSS 2206 Disability & Race

GSS 2256 Exploring the Dying Process/ GSS 2194: Death & Dying

GSS 2352 Prespectives of Caregiver

GSS 3252 Disability Law: Past, Present and Future

GSS 3612 Culture and Mental Health

HLTH 3310 Nutrition and Intellectual and Developmental Disabilities
LANG 1210 Beginning American Sign Language - I (Prev HTLH 2210)
LANG 1211 Beginning American Sign Language - II (Prev HLTH 3210)
LANG 2210 Intermediate American Sign Language - I
LANG 2211 Intermediate American Sign Language - II

PUBH 3225 Health Insurance
GIS 4605 Disability Advocacy and Policy
GIS 3686 Disability Rights Around the World
• Receive C or better in all courses related to Disability Minor
Additional Information
---
If you have any questions about the minor, then please contact coordinators:
Kerri Sowers
Office: F 211b
Tel#: 609-652-4418
Kerri.Sowers@stockton.edu