School of General Studies & Graduate Education
The School of General Studies & Graduate Education oversees the University curriculum's "commons," the place where students and faculty with various specializations explore the world of knowledge, ideas, and issues, often in an interdisciplinary way.
The General Studies & Graduate Education Mission
The historic and continuing mission of the School of General Studies & Graduate Education is three-fold:
Through First-Year Studies, First-Year Seminars, and the Tutoring Center, QUAD, and W2 programs, to provide the strongest foundation in writing, critical thinking, and quantitative reasoning for students of all backgrounds preparing to earn undergraduate degrees at Stockton.
Through the University's unique General Studies curriculum, interdisciplinary minors, undergraduate LIBA degree, graduate programs, and the Honors Program, to maintain Stockton's position as a national leader in interdisciplinary studies, which provides students with the broad education necessary to succeed in the modern, globalized economy and as interesting, interested, informed, and engaged citizens.
Through Service Learning, the Honors Program, Murphy Writing, the Sam and Sara Schoffer Holocaust Resource Center, Academic Advising, the Stockton University Simulation Initiative, and high school dual credit programs, to provide students and community members with access to high-impact educational experiences.
All aspects of this mission depend on the School supporting faculty and staff who are committed to inclusive student success and to Stockton's distinctive approach to education.
Learn more about the General Studies & Graduate Education Mission.
---
---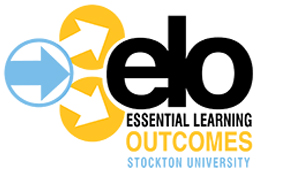 Stockton University has launched a wide-ranging effort to articulate 10 essential learning outcomes (ELOs) that students should achieve during their university experience. The School of General Studies supports the ELOs and incorporates them within its programs of study.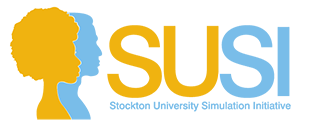 Simulations, also known as standardized patients are a method of teaching and learning that allows individuals to practice skills in a real world environment. Actors are used to create situations / scenarios learners may be confronted with in the working environment.