Minor in Cannabis Studies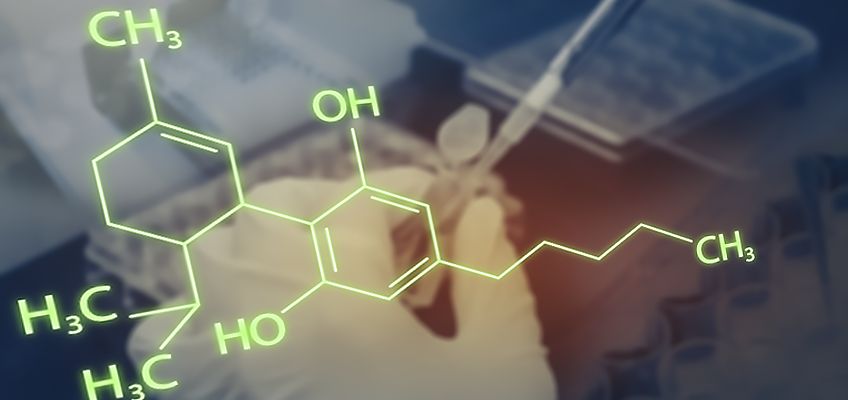 The interdisciplinary minor in Cannabis Studies offers students a foundation for understanding the burgeoning cannabis industry.
New Jersey is among the 37 states and the District of Columbia that currently have legal medical cannabis. In addition, 21 states including New Jersey also have legalized recreational cannabis. As a result of the swift growth in medical and recreational cannabis and the growing recreational cannabis in New Jersey, Stockton students may find this industry an attractive one to enter after graduation. The minor will expose students to some of the types of employment they might pursue.
Program Requirements
---
As is the case with other interdisciplinary minors, this minor consists of 5 courses.
All students take Medical Cannabis (GEN 2347), Cannabis Law (GSS 2198), and Internship Preparation (GEN 3243).
The fourth course is an internship (GIS 4673). Students can intern in a wide variety of areas: cultivation, energy efficiency, small business operations, communications, social media, retail, patient research, etc. For more details about the internship please see "Additional Information" below.
The fifth course is an elective. Students can choose an elective from related General Studies' courses (such as Hydroponics, GNM 3164 or Social and Ethical Considerations of Business, GIS 3348) and first year seminars (such as Business and Life, GNM 1014) or from courses in the Integrative Health minor as well as Economic Botany (GNM 2183), or any other program course in a student's specific area of interest.
Additional Information
---
Mandatory Internship for Minor- Students must complete an internship. Note that an INTERNSHIP IS NOT A CLASS that would appear on a registration schedule. To register for the Internship, you need to secure an internship and then register for it using the Internship Form.
Here is a link to the registration form with instructions on how to fill out the form:
https://stockton.edu/about-stockton/documents/eforms/Internship-intro-and-form.pdf
How to Register (2 options):
You can choose 0 credits and you will not incur tuition and you will not receive credit for GIS, but you will get Internship credit for the minor. OR
You choose 4 credits, and you will incur tuition as you would for any class. You will also fulfill your GIS (make sure you are not taking too many credits, or you may have to seek permission from your preceptor. Also note that if this is your only class in the summer, you will incur tuition).
General Stockton University Internship Guidelines:
Before reviewing specific Cannabis Studies Minor internship guidelines, it is useful to read these general internship guidelines: https://stockton.edu/academic-internships/students.html
Overview of the Cannabis Studies Internship Procedure Cannabis Studies Internship Procedure:
Be mindful that you need to secure an internship before you can register for it! For most sites, Stockton will also need an affiliation agreement — this is a time- consuming process because it requires multiple levels of review and approval by the university lawyers.
Fill out the internship form (available via Stockton website or a link above). Be as specific as you can when describing your project.
ELO's (aka Essential Learning Objectives) and their descriptions can be found on Stockton website — only pick the ones directly related to your internship!
Make sure to include the name of the company, the contact person, their email, phone number, and mailing. This is required for the affiliation agreement; your form will not be processed without this information.
The course number on your internship form should be GIS 4673. This ensures that the course will count towards the Cannabis Studies Minor. (Note: an internship completed for your major may also count, reach out to Dr. Sedia to ensure that this is the case.)
Make sure you specify 4 credits and 4 contact hours a week near the top of the form if you wish to take for-credit internship.
Email your completed form to Rob Mejia at Robert.Mejia@Stockton.edu
Please be patient! The process may take a while as described in point 1 BUT feel free to follow up at any point.
You will hear from Mr. Mejia once your internship has been approved. Your approved internship will be on your schedule for the semester – please let Mr. Mejia know if you are not seeing it on your Student Portal.
If you have any questions about the minor, then please contact coordinator:

Coordinator:
Dr. Ekaterina Sedia
Kathy.Sedia@stockton.edu
609-652-4569