Alternate Route Introduction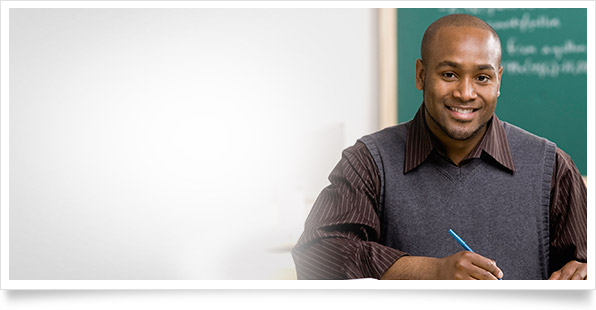 Stockton has been a proud service provider for the Alternate Route To Teaching in NJ program for over 30 years. This program is a 100% online graduate credit pathway for those who desire to teach in NJ but have elected not to pursue a traditional teaching certificate.
The NJDOE designed three main elements in all approved Alternate Route Programs. These must be completed in the following order:
1. First, obtain a Certificate of Eligibility (CE)
You may have seen media reports about a recent bill passed by Governor Murphy that seeks to address continued teacher shortages in New Jersey. This bill will eliminate the Praxis Core and Praxis II Content testing requirements for some New Jersey teacher candidates.
The only teacher candidates who may skip both of these tests must:
Already hold a bachelor's degree in the area they wish to teach (any liberal arts degree for P3 or K6. For K12, either Art, Biology, Chemistry, English, History, Math, Music, Spanish, etc.), and

Have a GPA of 3.0 or higher, and

Be ready to seek/attain paid employment as the teacher of record while simultaneously remaining enrolled for 2 years in an evening, weekend, or online Alternate Route teacher preparation program, and

Maintain continuous employment for 2 additional years as a provisional teacher (total of 4 years) before earning a "standard" teaching certification.
By contrast, those teacher candidates who do not yet hold a bachelor's degree and wish to participate in guided, gradually increasing student teaching experiences must still pass both, the Praxis Core and the Praxis II Content exams. After successfully completing student teaching and earning a bachelor's degree with a 3.0 GPA, these Traditional Route candidates have no simultaneous teacher education requirements when they begin work, and must work for only 2 years to attain a "standard" teaching certification.
Regulations regarding this new law is anticipated by the end of 2023.
2. Second, obtain a contracted teaching position
3. Third, enter the two years of the Alternate Route online coursework
Please review all of the detailed information below if you are considering this option.