Support Programs Set Stockton Apart
When looking at the landscape of Stockton University, it's no secret the welcoming and at-home feel is the main reason why students choose Stockton. Over 2,000 new students from all backgrounds and demographics find themselves within the 1,600+ acres of the Pinelands each year, each with their own story to tell.
As Assistant Director of Admissions Grace Talian would say, Stockton is a "schmedium" school, where you get small school vibes yet the perks and socialization of a bigger school. Included in these perks are the recruitment and retention programs and resources provided for students who need them, such as the Educational Opportunity Fund, Sankofa, TogetHER and First Ospreys. Each of these initiatives provides support so no student is left behind. Among those who used these resources are two of the newest admissions counselors, who rose from being Stockton students to alumni to staff members.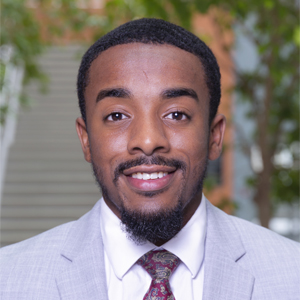 Haashim Smith-Johnson '19 and Michelle Puerta '15 each symbolize this rise to success. Despite their different backgrounds, they share the same goal of representing the underrepresented and providing students with the correct resources to achieve their goals as they each did.
"As a daughter of immigrants, my parents came to America to give me and my sisters a better opportunity for success. I was always told I had to obtain a college degree to be successful, but I did not know how that would be possible. EOF and Stockton University gave me this opportunity," Puerta explained. "They were there to guide me through my entire undergraduate career. This experience is the reason I decided to get my Master's in Higher Education, to help those who have similar stories to mine."
As a student, Smith-Johnson made sure to take advantage of every opportunity provided to him.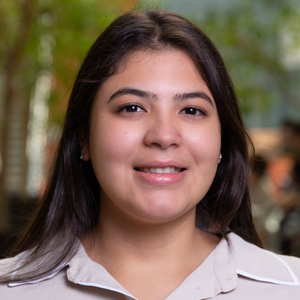 "While a student at Stockton, I earned more than a college degree. I was shaped into an academically and mentally strong human being, all thanks to the different employment and leadership opportunities the school provided," he said. "I would not be the professional I am without Sankofa, Unified Black Students Society and the EOF program. Now that I went through it and I'm a professional, I am able to pass all of the knowledge I gained as a student to our future generation."
EOF is a special admissions program where students receive extensive counseling, tutoring, financial and other support services to ensure success at Stockton. Sankofa is a retention initiative for undergraduate, self-identified men of color at Stockton. TogetHER is the counterpart of Sankofa and equips Stockton's "undergraduate womxn of color with the confidence, resilience and leadership skills needed to successfully navigate their student experience."
The First Ospreys Initiative allows first-generation college students, no matter their background and/or demographic, to come together and learn the resources, confidence and networking skills crucial to success in college, life and beyond.
Stockton University goes above and beyond when it comes to equipping its student body to survive the post-collegiate life of their choosing. With nearly 10,000 students providing nearly 10,000 different stories, backgrounds and experiences, the diversity of Stockton's student body does not go unnoticed.
The stories of the two newest admissions recruiters are just a small example of what Stockton does for its students, constantly doing its best to set every student, no matter their background, up for success for years to come.
--Submitted by Office of Admissions Team