Focus on Policy: Bill Protects LGBTQI+ Older Adults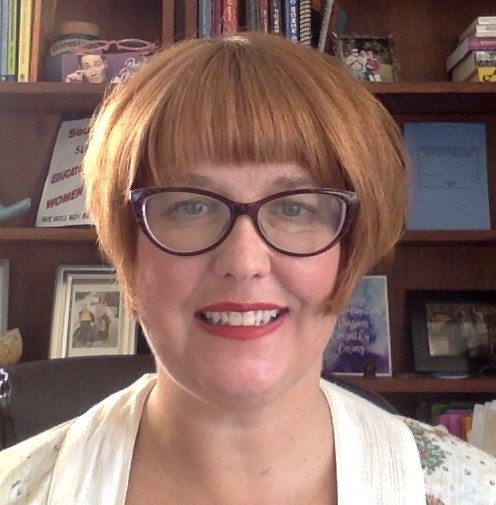 By Jenny Dunkle, Ph.D., MSW
Assistant Professor of Social Work
On March 3, 2021, New Jersey Governor Phil Murphy signed into law S2545, which codifies specific rights and protections for older lesbian, gay, bisexual, transgender, undesignated/nonbinary, questioning, queer, and intersex (LGBTQI) and older persons living with HIV in long-term care facilities.
Introduced into the State Senate in June 2020, the bill was sponsored by Senators Singleton, Gopal, Codeu, Huttle, Chiaravalloti and Quijano, and cosponsored by 13 others.
The passage of this bill is seen as a major victory. Garden State Equality, the largest statewide organization for LGBTQI+ people, along with the Monmouth University LGBT Older Adult Project and the Stockton University Center for Successful Aging, have been advocating for several years for the State to set up a commission on LGBTQI+ aging, similar to what is in place in Massachusetts.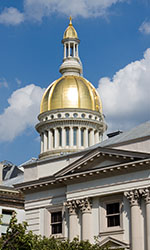 While S2425 doesn't create a commission, it does do several important things. First, long-term care facilities are now mandated to receive training regarding LGBTQI aging and HIV. It also establishes the following bill of rights that prohibits long-term care facilities from taking any of the following actions based on a person's sexual orientation, gender identity, gender expression, intersex status or HIV status:
Denying admission to, transferring, discharging or evicting a resident.
Opposing a request by residents to share a room.
Assigning or reassigning a room based on gender.
Forbidding a resident from using a restroom based on gender.
Repeatedly failing to use a resident's chosen name or pronouns despite being informed.
Denying a resident from wearing clothing, accessories or cosmetics of their choice.
Restricting a resident's right to engage with other residents or with visitors.
Denying, restricting or providing unequal medical or non-medical care; and
Declining to provide any service, care or reasonable accommodation.
I have been researching and advocating for LGBTQI+ older adults since 2012. This is a fabulous bill and a real victory. There is much more work to do to ensure LGBTQI+ elders achieve their full human and civil rights in New Jersey and the United States.
If you would like to get involved in our research, please email me at Jennifer.Dunkle@stockton.edu.