About the Board
Stockton University is governed by its Board of Trustees, which currently consists of fifteen (15) members: thirteen New Jersey citizens, all voting members appointed by the Governor of New Jersey; the President of the University, a non-voting member; and two student representatives elected by the student body, one of whom serves as the voting student representative and the other as the student alternate, a non-voting member.
Trustee appointments are for six (6) years. Each board member serves until their successor is appointed. Student trustees serve a two (2) year term. Board members serve without compensation but are entitled to be reimbursed for all reasonable and necessary expenses.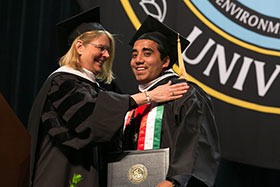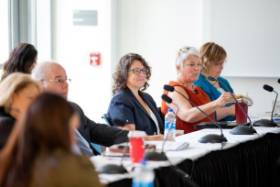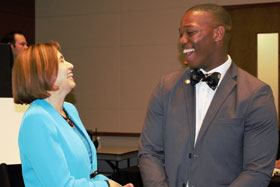 In accordance with the Open Public Meetings Act, all meetings of the full Board of Trustees, except for closed session meetings, are open to the public and all formal action is taken in view of the public. Agendas are posted on the Board of Trustees website prior to each regular meeting. All full meetings of the Board of Trustees are audio recorded.