Continuing Education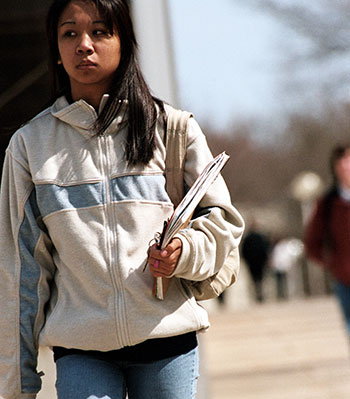 Stockton's Office of Continuing Studies & Adult Education offers a wide variety of continuing workshops and seminars in the area of workforce and professional development. Programs are offered to meet the needs of the adult learner seeking new knowledge that will expand career goals or sharpen current skills. Both face-to-face and on-line formats are available to meet the needs of the busy professional.
For the business community, Continuing Studies & Adult Education offers programs in project management, information technology management, and customized courses and conferences that strengthen leadership and management skills. Community members and organizations will find courses of interest for lifelong learners. Those courses provide educational opportunities in health and safety, personal development, and preparation classes for both pre-college and graduate school examinations.
The Center for Public Safety & Security a Stockton University is an academic initiative in partnership with our State's public safety and security sectors, and is dedicated to providing training, consulting and resources that support professional excellence throughout the industry.
The Small Business Development Center (SBDC) is part of a networked national partnership between state and federal government, the private sector, and higher education. The program is designed to provide the highest quality business assistance services to establish new enterprises and promising start-ups, with the objective of increased economic activity. In 2003 the SBDC attracted more than 1,000 entrepreneurs to various programs around the region.
The Southern Regional Institute (SRI) and Educational Technology Training Center (ETTC) provide professional development opportunities for preK-12 educators, technology coordinators, school administrators, and other professionals who offer support services to schools. The overall goals of the SRI are to improve student academic achievement, organization effectiveness, employee performance and user satisfaction. The ETTC's goal is to offer technology training and technology services to southern New Jersey school districts to enhance the education available to students through the creative use of educational technologies in the classroom.
The Stockton Center on Successful Aging (SCOSA) promotes education, research, and services to respond to local, regional, and statewide needs related to population aging. The Center's core mission is to encourage older residents to "age successfully" through vital involvements and engagement in their community. SCOSA collaborates with various organizations, including the Society on Aging of New Jersey, the Seashore Gardens Living Center, Galloway Township Senior Services and the Family Services Association.