News Briefs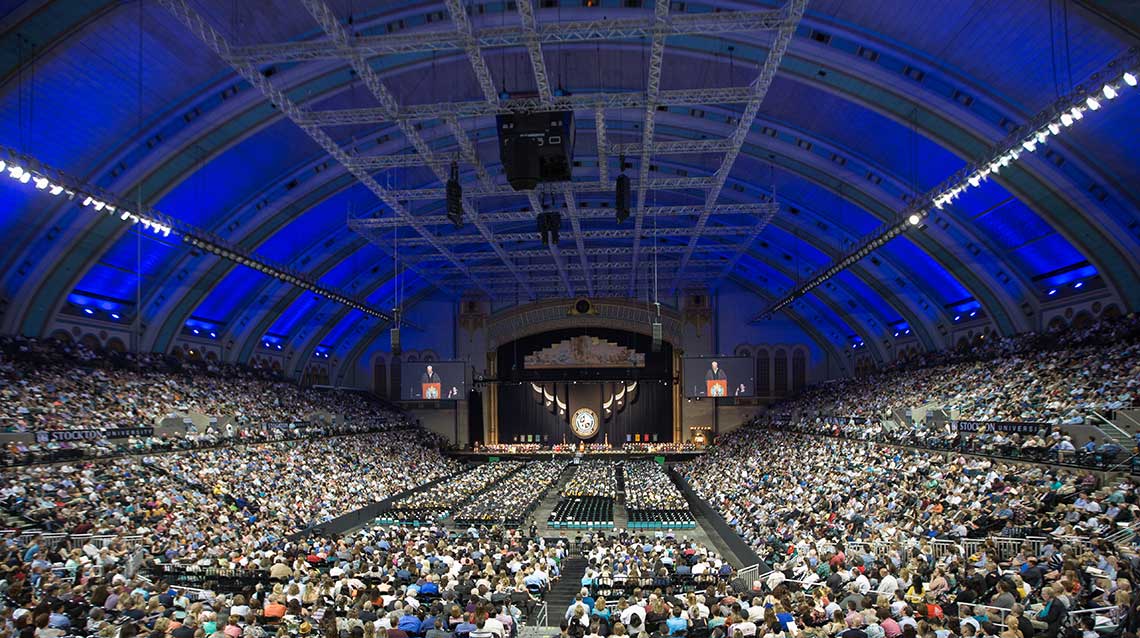 Congratulations, Class of 2018!
New Jersey Gov. Phil Murphy told the more than 2,000 graduates at Stockton University's Commencement on May 11 to be the "doers" who will become the state and nation's next leaders.
"It is simply not enough to tweet and consider that as actual participation in our cultural, political and social dialogue," he said to a crowd of some 13,000 graduates and guests in Jim Whelan Boardwalk Hall. "In these times, perhaps more than ever in our history, we need doers of deeds, not people who take their comfort in lobbing memes from their smartphones."
More than 250 students also received doctoral and master's degrees on Stockton's main campus in Galloway, N.J. on May 8.
---
K9 Dogs Sniff Their Way to National Titles at Stockton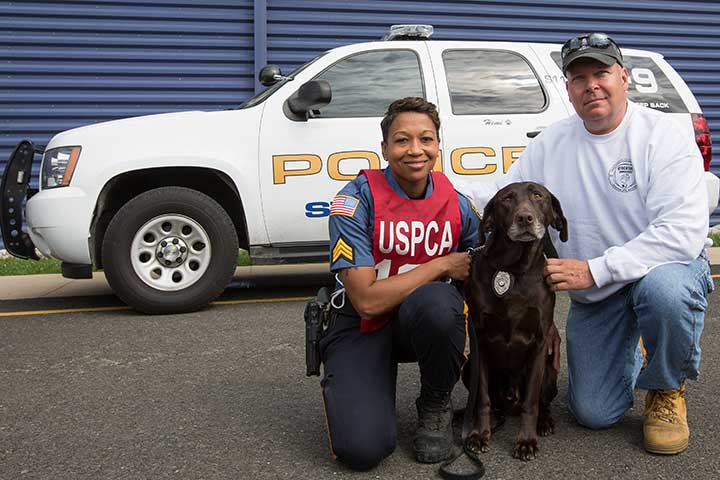 Stockton University Police Sgt. Tracy Stuart and her partner Hemi, were named the 2018 National Explosives Detection Team Champions at the 2018 United States Police Canine Association National Detector Dog Trials, which were held at Stockton University on May 20-23. Stuart and Hemi also placed first in package searches and fourth place in room searches, and Stuart took third place in the team award.
The teams were judged on accuracy, performance and speed in the different events, which were held around the Stockton campus.
Stuart, who also organized this year's event, said the three days are not just about competing, but also an opportunity to train and share information with their peers.
"We want people to realize the importance of training and that we want our dogs to be the best they can be so they can do their jobs," she said.
Photo credit: Susan Allen
---
Nugent Named Interim Chief Development Officer, Executive Director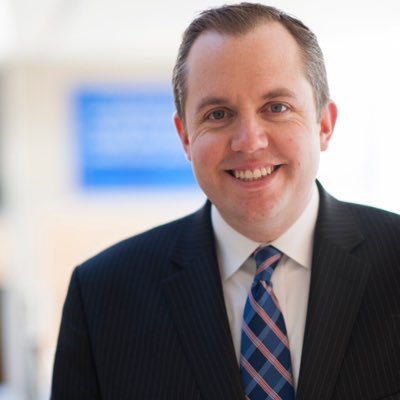 Daniel Nugent was named the Stockton University Foundation's new interim chief development officer and executive director in February. Prior to Stockton, Nugent served as assistant vice president of Advancement Services and campaign manager, as well as interim assistant vice president of Alumni Relations at Seton Hall University. He also served as senior director of Alumni Engagement and in a number of related positions within Seton Hall's Division of University Advancement. Nugent's career in development and alumni relations spans nearly 15 years. He has gained a national reputation and is published in the area of student engagement, focusing on laying the foundation for future engaged and philanthropic alumni. He received a Bachelor of Arts degree in Communications and a Master of Public Administration degree from Seton Hall University.
Photo provided by Daniel Nugent
Read the latest news from Stockton online and follow us on Facebook, Twitter, YouTube, Instagram and SnapChat.