Daniel Nugent Named Interim Chief Development Officer, Executive Director of The Stockton University Foundation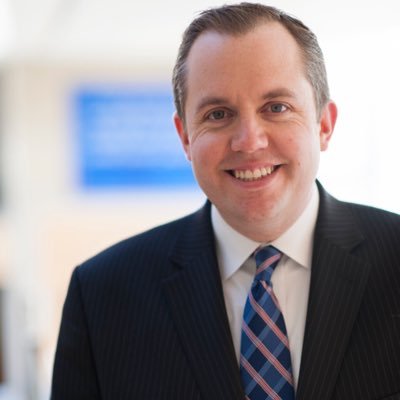 Stockton University welcomed Daniel Nugent this week as the Stockton University Foundation's new interim chief development officer and executive director. He was approved by the University Board of Trustees at the Feb. 21 meeting.
Nugent most recently served as assistant vice president of Advancement Services and campaign manager, as well as interim assistant vice president of Alumni Relations at Seton Hall University. Prior to those roles, he served as senior director of Alumni Engagement and in a number of related positions within Seton Hall's Division of University Advancement.
Nugent's career in development and alumni relations spans nearly 15 years. He has gained a national reputation and is published in the area of student engagement, focusing on laying the foundation for future engaged and philanthropic alumni.
"We are pleased to welcome Dan to Stockton," said Susan Davenport, executive vice president and chief of staff. "He has built a reputation as a passionate professional who believes integration and cross-departmental collaboration are the foundation for success in philanthropy and engagement."
Nugent said he has been familiar with Stockton for a long time and is impressed by the University's progress and growth.
"It's impossible not to regularly hear about Stockton in the news and from alumni who are proud of what is being accomplished here. Dr. Kesselman's vision will take Stockton to a new level of achievement and notoriety," he said. "It's very attractive to be a part of that kind of forward momentum."
A Northfield, N.J. native, Nugent said he also cares about the University's positive impact on the local community.
Nugent said the "support of many, many people" is critical to the University's success as it continues to grow.
"My role here is to build on the terrific success that exists in our Development and Alumni Affairs areas in partnership with the Foundation Board leadership to maximize philanthropy and engagement," he said. "Working to increase philanthropic support, expanding our alumni engagement and volunteer opportunities, creating a comprehensive program to properly recognize and steward our loyal donors, and involving students in the work that we do are all top priorities."
He received a Bachelor of Arts degree in Communications and a Master of Public Administration degree from Seton Hall University.
-Reported by Meaghan Haugh Resta