Picture Stockton...Surf Club from Land, Air and Sea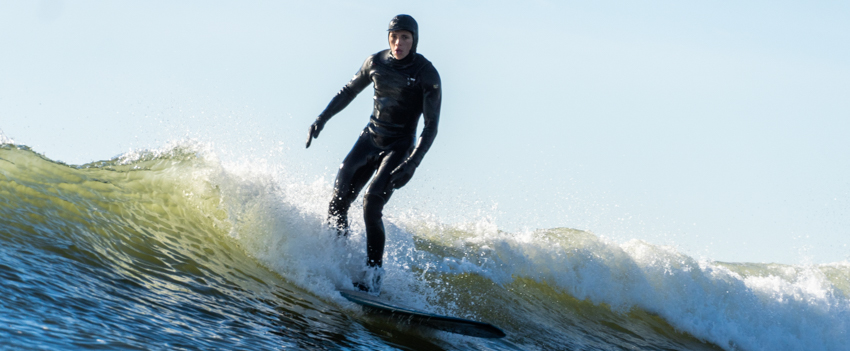 Ocean City, N.J. - Patrick Marino, a senior Communications Studies major, set his focus on the Stockton Surf Club to create a visual story with views from land, air and sea.
At the start of 2021, Marino, already an avid surfer, started a surfing streak that lasted 400 days, logged 550 hours of water time and inspired him to invest in a water housing that would allow him to bring his camera into the lineup. As a photography intern for the Office of University Relations and Marketing, he chose to merge photography and surfing to dive into his major.
His goal was to capture unique perspectives of a group of students who rise earlier than the sun and brave the elements to start their day catching waves in the ocean. Marino tracked swells and weather conditions while coordinating schedules with members of the club throughout the fall semester.
He needed the right swell direction, offshore wind and surfers who didn't have a morning class.
The day finally came in early December. The air was just above freezing and the water temperature was 50 degrees (still warm to the winter surfer).
"The night before I spent a little over three and a half hours prepping camera and surf equipment to make sure I was ready to go for the shoot in the morning. I ended up going to bed at 1:15 a.m. and waking up to my alarm only three and half hours later," he recalled.
He hit the snooze button a few times and finally woke up to a call from a friend at 6:33 a.m. saying, "Hey man, we're all here, where are you?"
He sprang into action, and when he pulled into the 5th Street parking lot in Ocean City, there were a dozen surfers anxiously awaiting to paddle out for the photo session.
The enthusiasm and number of surfers who showed up exceeded his expectations. He got there just in time to start clicking the shutter as everyone wiggled their wetsuit sleeves over their gloves and headed to the beach.
"I sent the drone up in the air first to get aerial photos and videos and then ran back to the car to grab my land cam that has a large telephoto lens. After shooting land for roughly an hour I threw my wetsuit on and jumped in the water with my underwater camera housing and got some in-water shots," Marino said.
He spent five hours tracking surfers through the viewfinder and hovering the drone above them.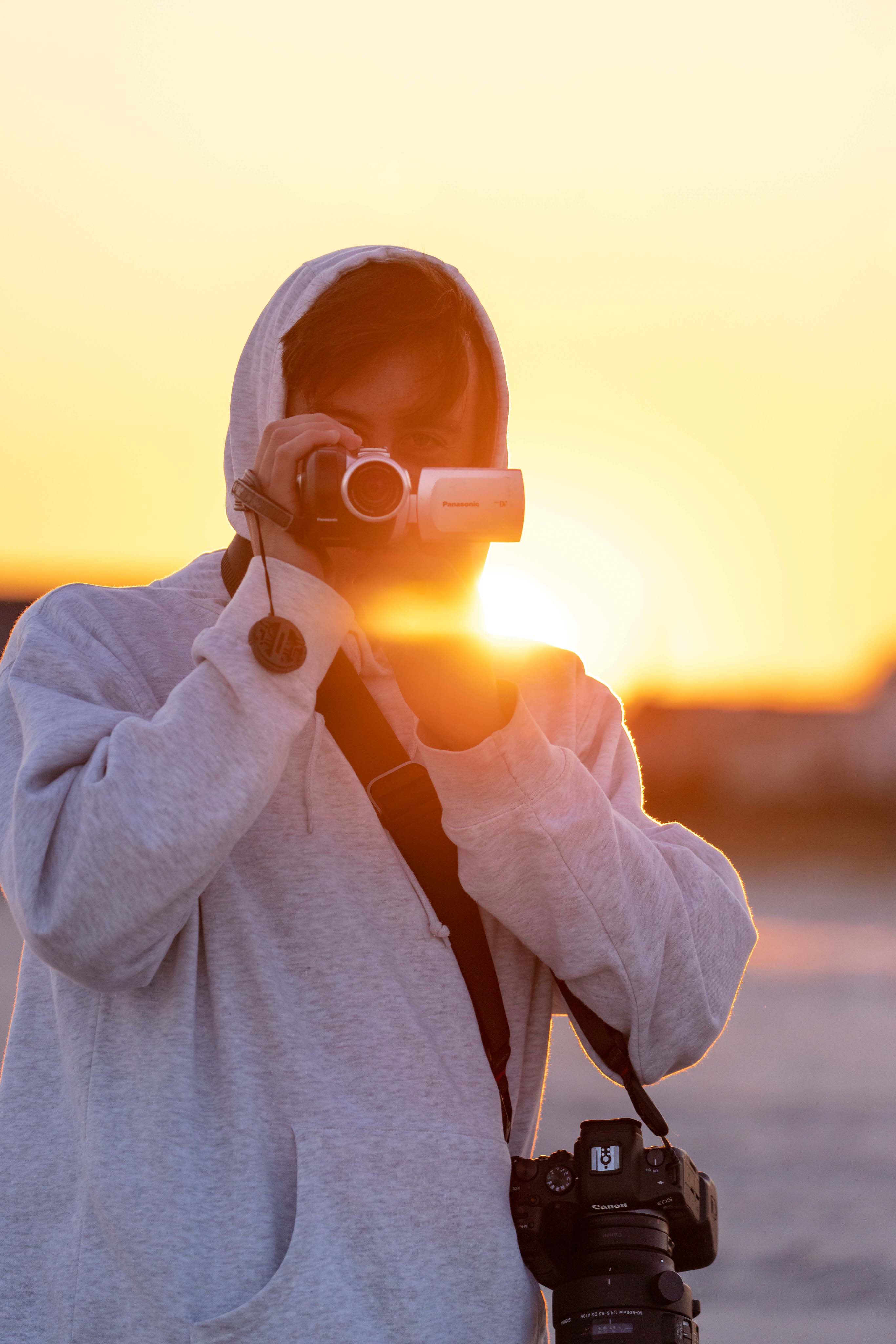 About: Patrick Marino
Photos by Patrick Marino
Introduction by Susan Allen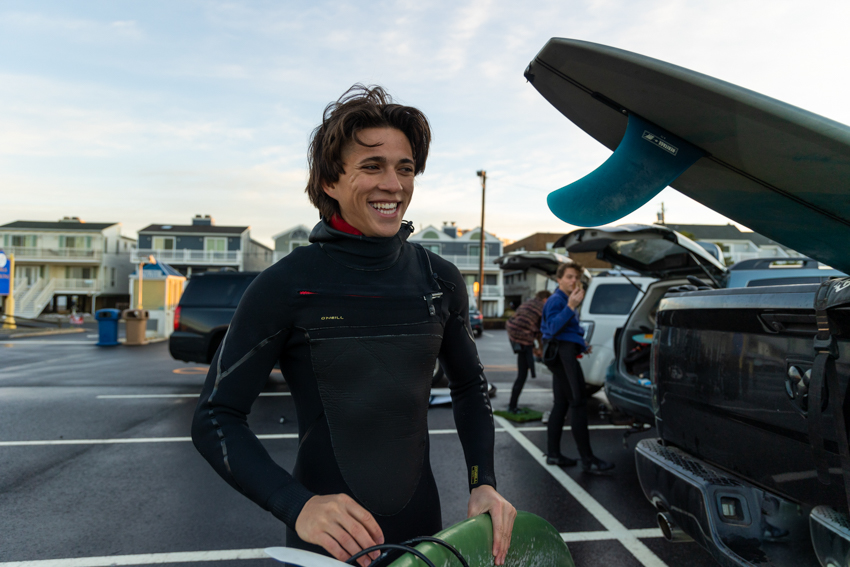 Pre-surf smile.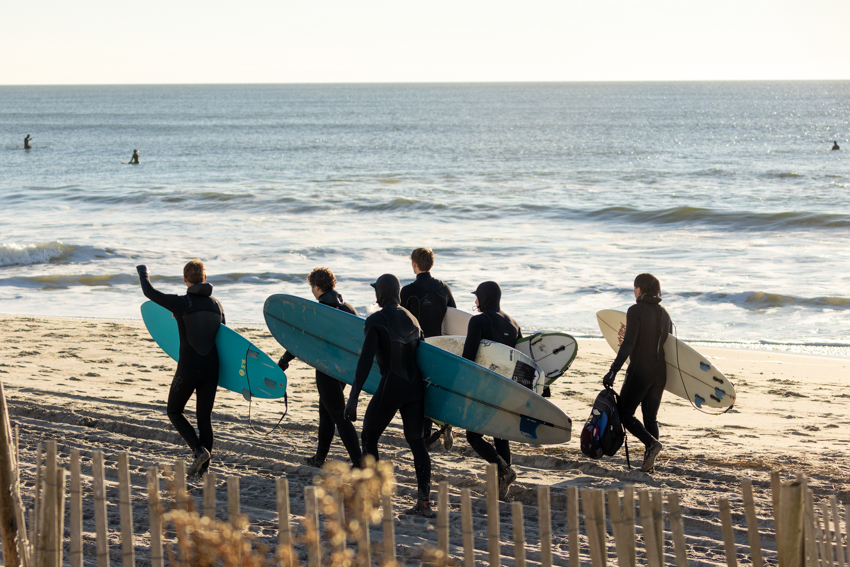 Let's go over there!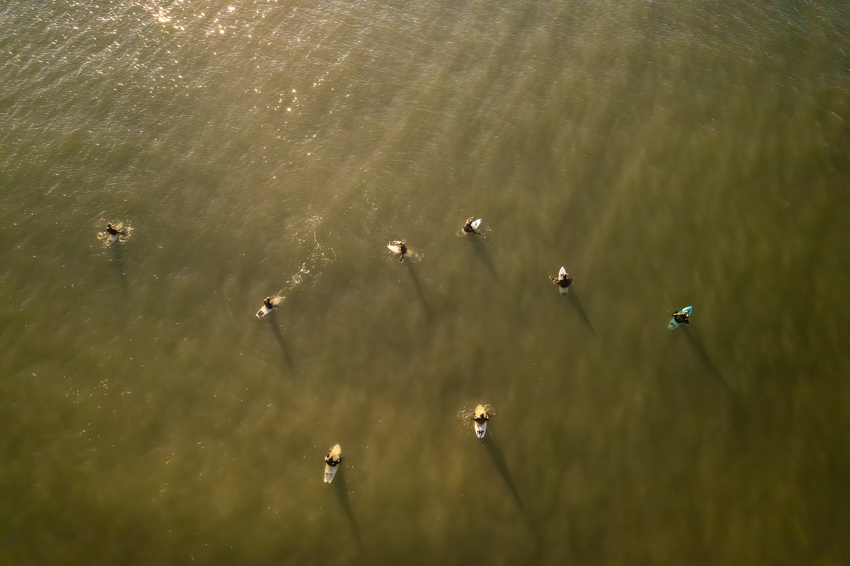 Waiting for a set.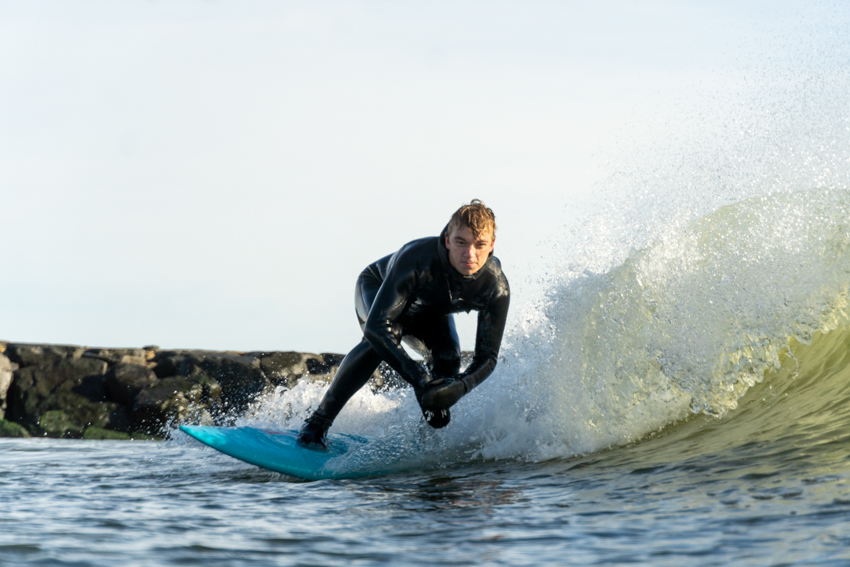 Dropping in.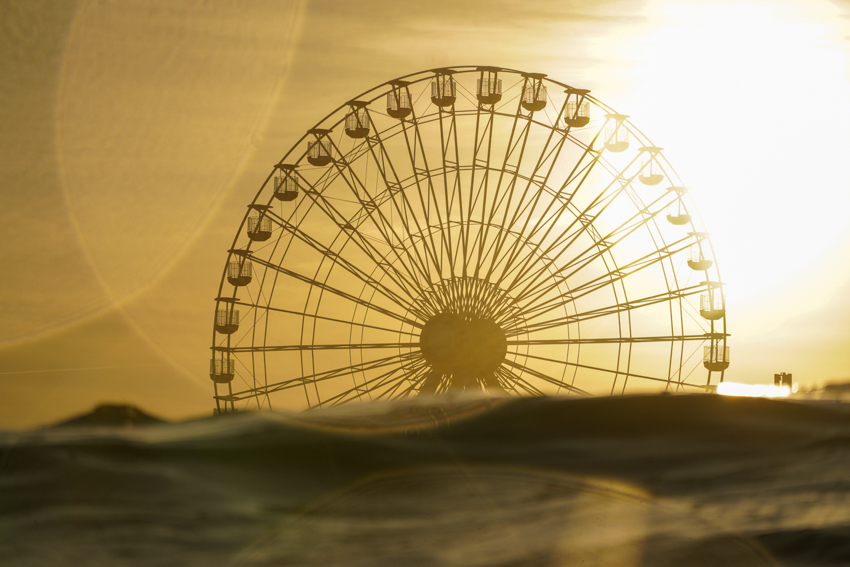 The view from the lineup.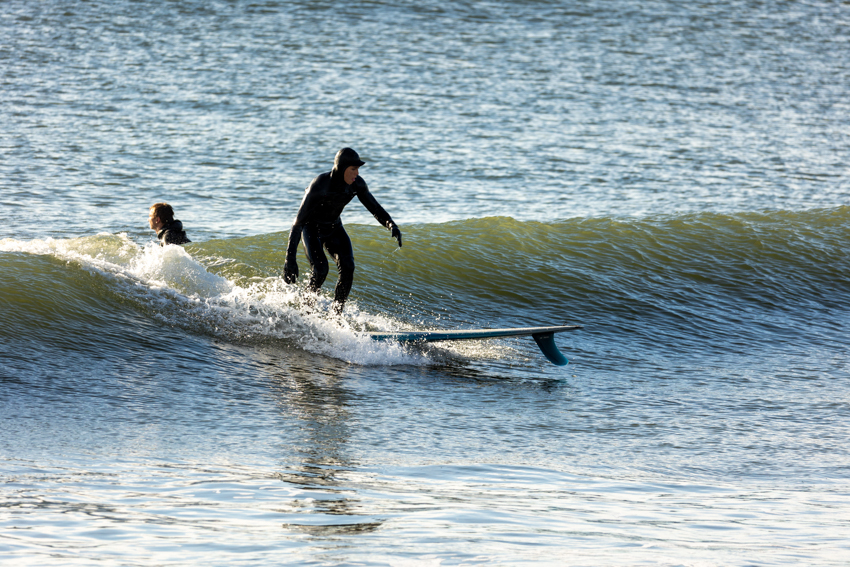 Fins first.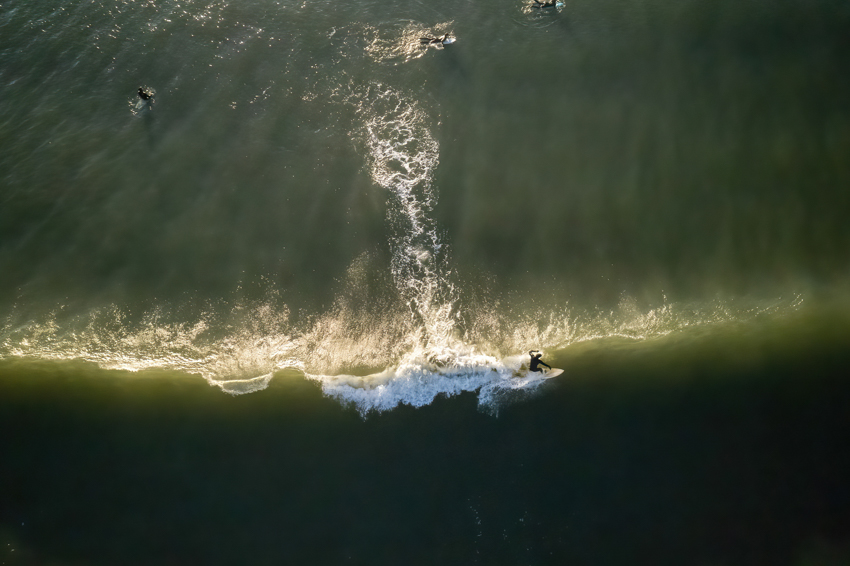 A bird's-eye view.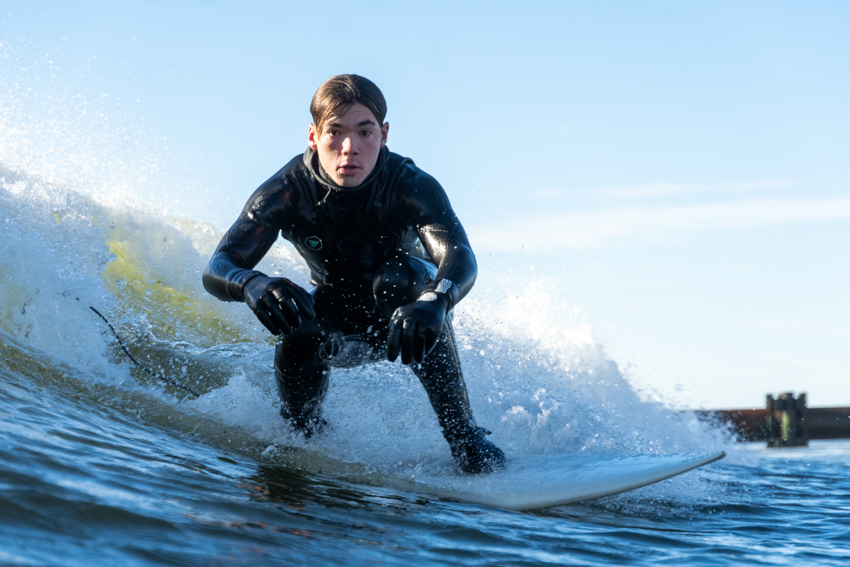 Passing by for a close up.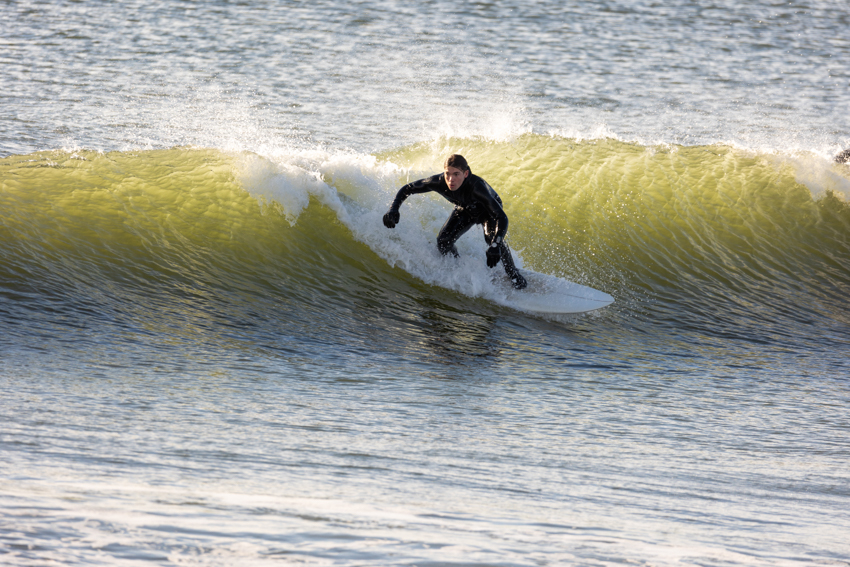 Locked in.