Young Leaders Expo a Success for Student Organizers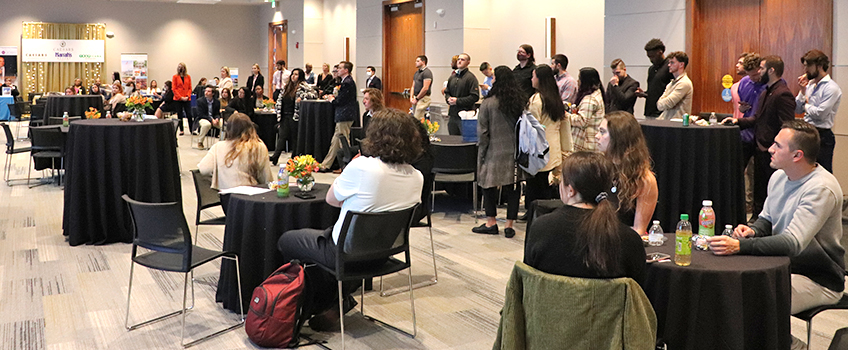 Atlantic City, N.J. - The inaugural Young Leaders Expo helped students in Stockton's School of Business learn the ropes when it comes to establishing a professional career while giving them the opportunity to network with prominent business professionals.
Over two semesters, students in the Event Experience class organized the event from ideation to execution. More than 100 students, faculty, staff and employee partners attended the expo April 25 in Stockton Atlantic City's Fannie Lou Hamer Event Room.
"It was really rewarding to see us go from zero funding, no idea what we were getting ourselves into to the actual execution," explained Sean Heaney, a student involved with organizing the expo. "Looking at the event right now, it looks like it's pretty successful."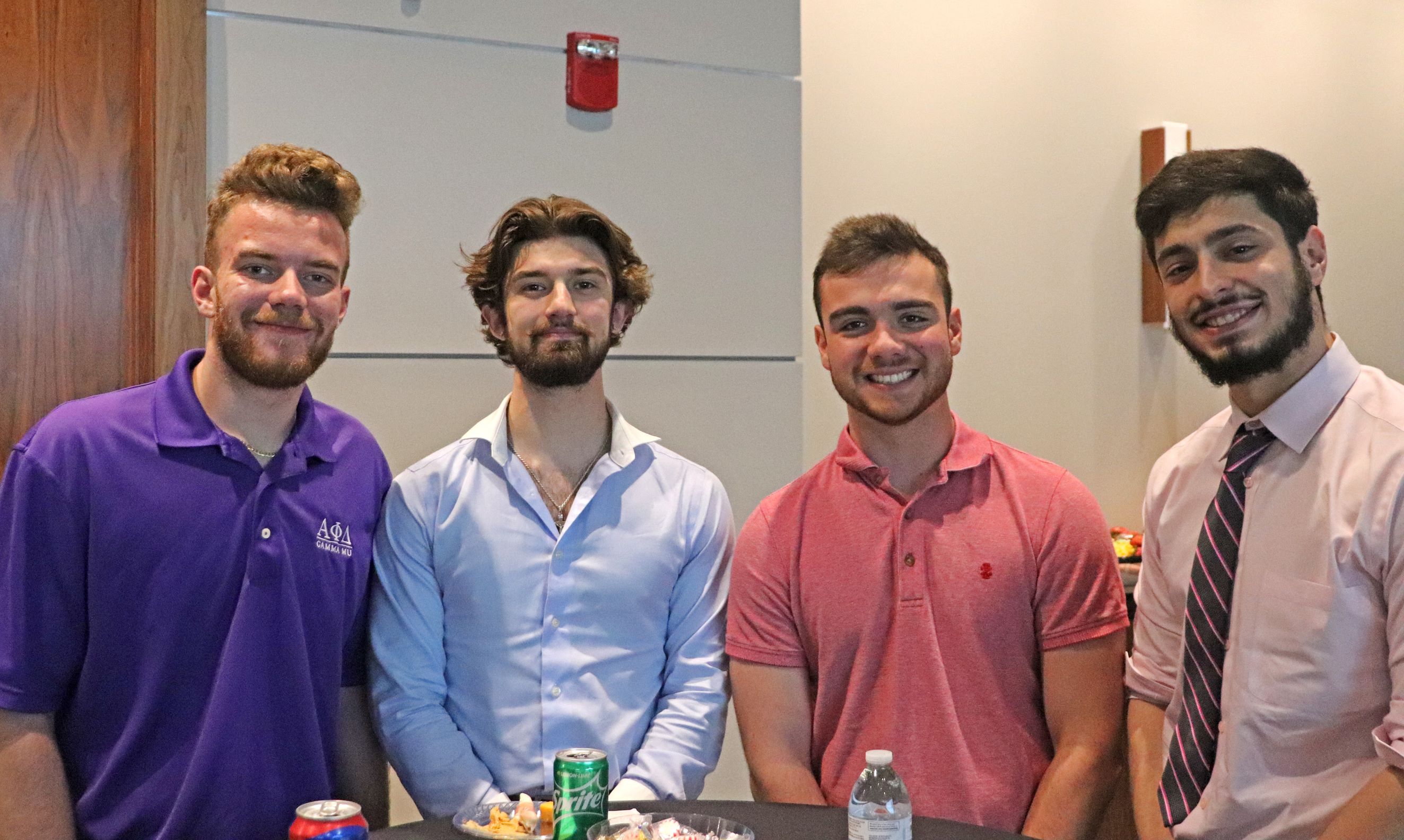 The class generated $2,500 for the event over 14 weeks. "We thought we'd only raise enough to give out one Young Leader Award but ended up raising enough to give out $200 awards to 10 students," said Jessica Fiocca, the instructor of the Event Experience course.
The keynote speaker of the night, Amy Houck, was recently named to the New Jersey Super Lawyer's Rising Star list in the area of school law. She left students with 10 rules young leaders should live by. Students also attended two workshops led by business leaders about personal branding and the importance of building relationships.
"I decided to attend today's event to make myself better and try to branch out, meet new people, get my name out there and meet some new faces," said junior Trevor Bunero, a Business Studies/Marketing major who hopes to begin crafting his personal brand with tips he picked up at the workshops.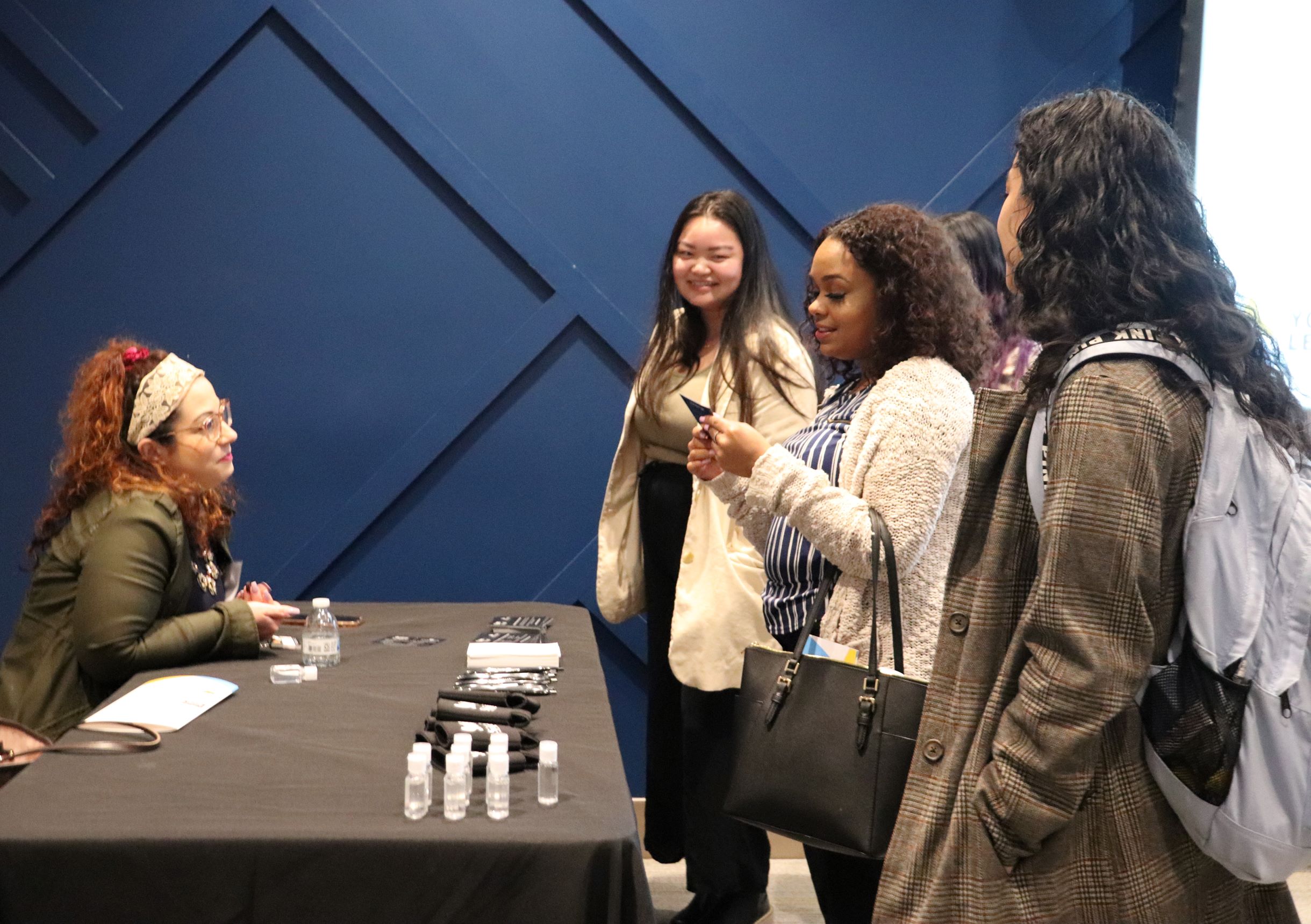 The evening culminated with a networking reception and job fair, giving students the chance to hone their skills. Kimberly Mendez, a junior Business Studies/Marketing major with a minor in Cannabis Studies, was excited for the chance to chat with local businesses. "I'm looking for an internship next year and am hoping to talk to some businesses here to find an opportunity," she explained.
Noel Criscione-Naylor, associate professor of Hospitality, Tourism and Event Management, said events like this give Stockton students a competitive advantage once they enter the workforce. "We are committed to making our students distinctive in the market through advanced opportunities for personal and professional growth they won't gain in the classroom, as well as access to top employers in the region," she said.
View photos from the event.
Story and photos by Eliza Hunt