Spotlight On: Patricia Reid-Merritt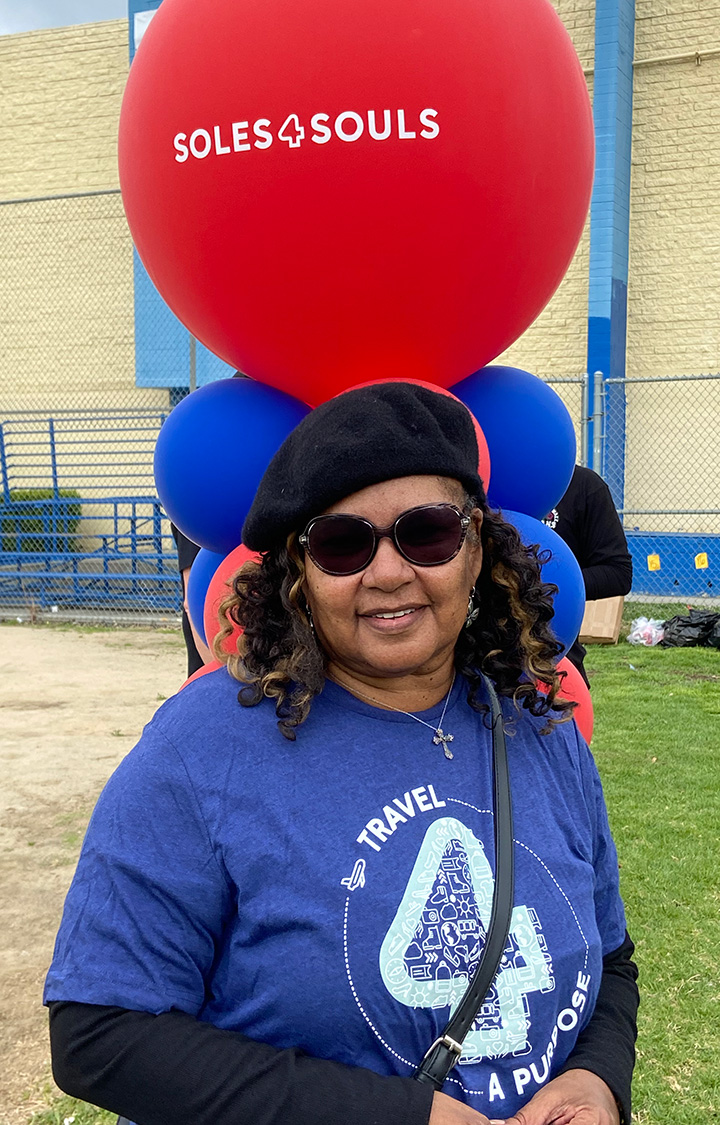 Galloway, N.J. - Patricia Reid-Merritt, Distinguished Professor of Africana Studies and Social Work, has been part of many successful charity drives during her time at Stockton. For more than a decade, she led the initiative for the Loose Change Project, held in conjunction with the Annual Fannie Lou Hamer Human and Civil Rights Symposium and co-sponsored by the Social Work Club.
"Over the years we raised thousands of dollars, the most successful in the first year of the campaign when $1,500 was donated to the Fannie Lou Hamer Memorial Statue Fund. Other nonprofit projects received support in subsequent years," she reflected.
Additionally, in 2017, with the assistance of her Senior Seminar in Social Work class and the Social Work Program, Reid-Merritt launched the "My Choice" project, where Stockton community members donated feminine hygiene projects to victims of Hurricane Maria. As a result, 20 boxes of supplies were shipped to Puerto Rico.
Her passion for helping others in need led her to recently serve as a Goodwill Ambassador to Soles 4 Souls, a national and international nonprofit organization that distributes free shoes in economically disadvantaged communities. DSW, the shoe company, put out the call, looking for 10 people willing to travel to Honduras to distribute free shoes to children in several local communities.
Selected from a national pool of more than 3,000, Reid-Merritt's personal experiences about growing up in poverty, always in need of a good pair of shoes, resulted in her selection as a member of the Soles 4 Souls ambassador group. The company provided complete financial support for the ambassadors and their guests.
"I was thrilled when I was notified that I was chosen. The idea that I would be giving away free shoes to the poor felt like a social worker's dream come true. I could only imagine the level of need in a place like Honduras," Reid-Merritt said. However, the Honduras trip was delayed for two years due to the pandemic. As a result, DSW decided to switch the program to several project communities in Los Angeles County.
"It was an interesting experience," Reid-Merritt said. "I spent four days trying to find the perfect shoe and perfect fit for hundreds of children. It was such an exciting moment for the children and their parents. I am grateful to DSW and Soles 4 Souls for providing me with this unique opportunity."
While all the shoes distributed to community members were brand new, Sole 4 Souls also accepts donations of used shoes that can be recycled and re-distributed in third-world countries engaged in developing micro-businesses for aspiring entrepreneurs.
"It's a wonderful volunteer and charitable effort," according to Reid-Merritt. "Used shoes are given a new life, and other community members can find a way to help lift themselves out of poverty. Collecting shoes for the needy sounds like a good campus-wide project for the Stockton community."
Reported by Mandee McCullough
Submitted photo