Spotlight On: Audrey Latourette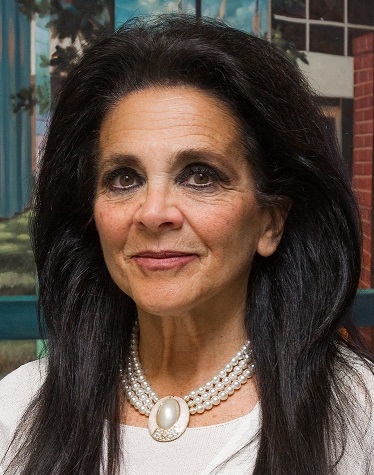 Galloway, N.J. – Audrey Wolfson Latourette, distinguished professor of Business Law at Stockton University, presented her research, "Plagiarism: Legal and Ethical Implications for the University," on Oct. 28 for The Faculty Collaborative, a new consortium of colleges and universities dedicated to professional development and support.
This specific research was published several years ago as the lead article in The Journal of College and University Law, issued by the National Association of College and University Attorneys.
During her presentation, Latourette shared several examples of recent plagiarism incidents conducted by students and professors on prominent university campuses throughout the country.
Additionally, she proffered her analysis of the following:
What are the appropriate definitions of plagiarism, and in what instances is educating, rather than penalizing, appropriate?
To denounce solely premised on textual comparisons avoids looking at authorial intent, degree of carelessness, and lack of knowledge.
Sanctions should be calibrated to match the severity of the offense, and lack of intent should play a role in the penalty phase.
Clearly articulated policies, standards and sanctions should be maintained to avoid wide disparities in treatment among students and faculty.
Colleges and universities should afford their students decisions infused with a measure of compassion while upholding the tenets of academic integrity so that one avoids penalties that permanently stigmatize or condemn with moral castigation.
"What is most significant to me is the international exposure this afforded Stockton," Latourette reflected. "The session which I presented was attended by a wide variety of professors from the states, as well as Nigeria, Greece, the Philippines, and Indonesia. It was indeed extremely gratifying to note that my research engendered such interest in other parts of the world."
Reported by Mandee McCullough
Photo submitted