Center for Community Engagement Celebrates 10th Year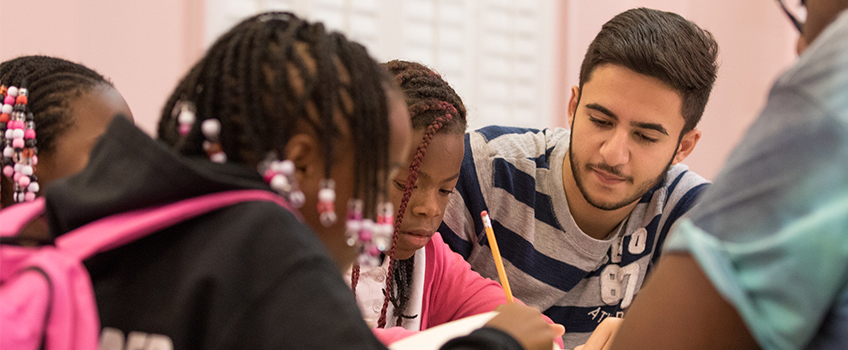 Atlantic City, N.J. – Bryan Gonzalez-Mejia is proof that Stockton University's Center for Community Engagement and Service-Learning has had a positive impact on students since its inception 10 years ago.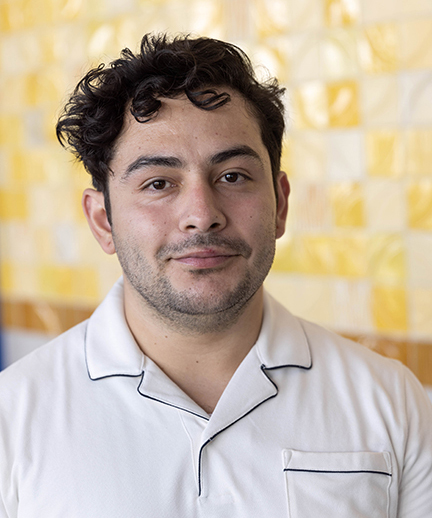 While attending Stockton, the 2019 graduate taught history and civics to recent immigrants in naturalization classes sponsored by the center. Some of his students went on to take and pass the test to become United States citizens.
"It was very rewarding to see that you made a difference in somebody's life and you were actually part of their journey here," said Gonzalez-Mejia, who earned a bachelor's degree in Political Science. "You helped them improve their lives in some way, and that's going to affect their whole lives, forever."
The Glendora, N.J., resident went on to use what he had learned at Stockton at law school at Rutgers-Camden, where he continued to work and support immigrants' cases that "probably wouldn't have happened without my experience here at the center."
Merydawilda Colón, the center's executive director, has seen this kind of positive impact on students firsthand. Celebrating its 10th anniversary, the center now has partnerships with approximately 300 groups in South Jersey and has created several community programs, such as naturalization classes and after-school homework programs in Pleasantville and Atlantic City.
It was very rewarding to see that you made a difference in somebody's life and you were actually part of their journey here."
"If you really want to expose yourself to something that is a little different, you can't quite do that in a classroom," Colón said. "But if you decide that you are going to engage yourself in a community on a regular basis, you are going to work with different people you don't know – from different ages, from different backgrounds.
"That's what the center facilitates. We are good brokers of those relationships for Stockton students who want to grow."
Gaining a different perspective is one of the main things that Jason Rehani treasures about his time volunteering at the center. The 2020 graduate said he was able to develop "a family" with the students he taught in the after-school homework programs at the Buzby Village and Stanley Holmes housing complexes in Atlantic City.
"The homework program became a sort of family, not just work. I went to them for my own personal growth," said Rehani, who earned a degree in Accounting from Stockton and now works for NRG Energy. "Now, professionally, I'm able to work better in teams, and I'm more understanding on how to talk to people, and be more respectful and more inclusive."
Building bridges with the community and promoting the ideals of public service and social responsibility have been at the core of the center's mission since its inception a decade ago, said Leamor Kahanov, Stockton's provost and vice president for Academic Affairs.
"The center's vision has always included a strong community focus," she said during a reception Aug. 23 to recognize the center's 10th anniversary. "Community engagement and service is part of the fabric of our Stockton community and the fabric of the university. The center is a beacon of hope and a successful model for lifting each other up."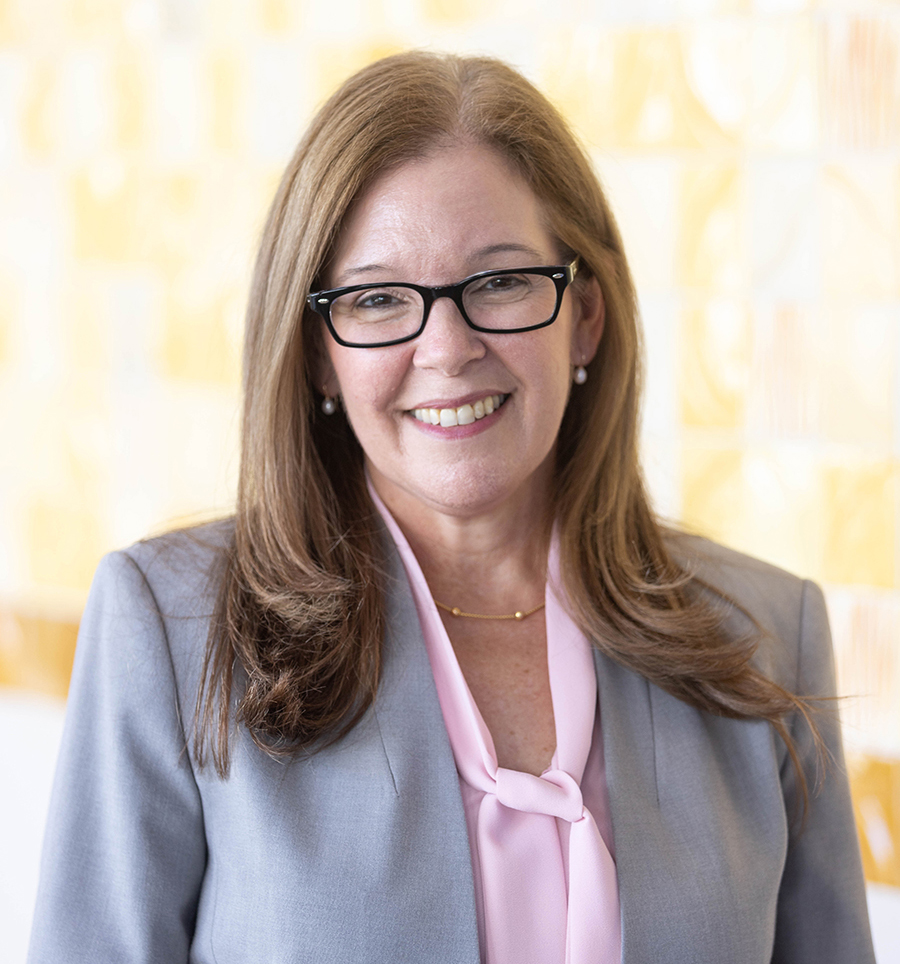 The center probably has had more of an impact than perhaps she anticipated, Colón said. And she credits that success with listening to what the community needs.
"You can't just create programs because you think the community needs them. You have to listen and act on what they find is a need for them. They are the experts," she said.
And one of the needs that Colón and her team discovered quickly was for an after-school homework program. The center worked with former Atlantic City Police Chief Henry White to start the program first in Stanley Holmes.
White said it's been hugely successful, and he credits it with decreasing crime in neighborhoods.
"If we could get the children that are in some of our most challenging neighborhoods to just do their homework, they have more than a fighting chance of being successful," White said. "It developed a good relationship between the police department, the youth and their families. They got to interact with our officers when they are not on calls and those relationships were really beneficial."
You can't just create programs because you think the community needs them. You have to listen and act on what they find is a need for them. They are the experts."
White said it also gives real-world experience to Stockton students and provides the youth with role models to show them that college is possible.
That's exactly what Stockton junior Lauren Whaley believes she became as part of her work with the homework program. The 21-year-old said kids would often come not just for help with homework but to show her other things they were doing in their lives.
"It made me feel like I was helping them out a lot," said the elementary education major. "It made me feel that they had somewhere to go where they feel safe; where they feel like people are willing to have no judgment and just help them succeed."
Providing more programs for children in community is one of the areas where Colón would like to see the center grow in the future. The center is also starting a new program at Stockton Atlantic City to teach community members how to use a computer and how to search the internet. The classes will be held bi-monthly on Wednesdays starting Sept. 21 and will instruct residents on how to obtain official documents, search for jobs, make a medical appointment and how to know if an internet site is fake.
Read more about the Center for Community Engagement and Service-Learning and find out ways to participate in the center's programs.
— Story by Mark Melhorn, photos by Susan Allen