Stockton Donates 230 Care Packages to Rescue Mission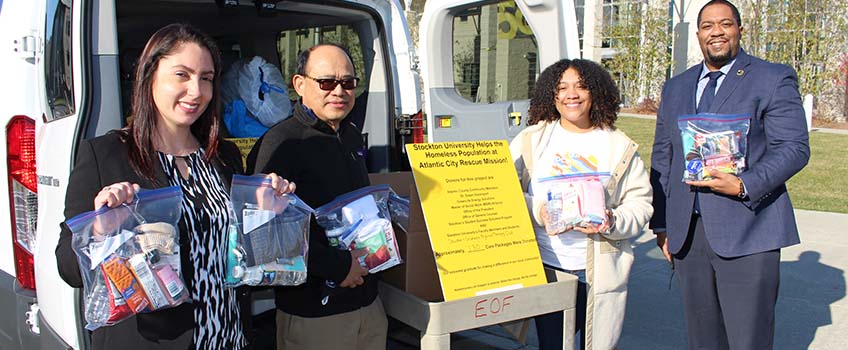 Galloway, N.J.- A Stockton University social work student's community service project is providing more than 230 care packages to the Atlantic City Rescue Mission.
Calli Votta, a Master of Social Work (MSW) student from Egg Harbor Township, worked with the Student Success Scholars Program and the MSW Alliance to advertise the project and collect donations of hygiene products, clothing, nonperishable foods, and other necessities.
She said she chose the Rescue Mission because it was a local organization that needed assistance to help others.
"Homelessness can happen to anyone," Votta said. "It is our job to help every human being we can together. Make the change. Be the change."
Donors for the project include:
Atlantic County community members
Greenlife Energy Solutions
Susan Davenport
Office of the President
Office of General Counsel
Master of Social Work (MSW) Alliance
Stockton's Student Success Scholars Program
Stockton's Graduate Physical Therapy Club
Stockton's faculty members and students
- Story by Loukaia Taylor
- Photo by Diane D'Amico