Picture Stockton...Welcoming Ospreys to Campus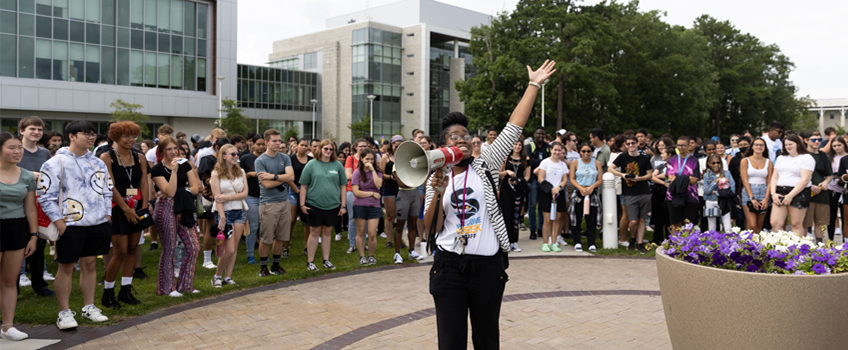 Galloway, N.J. - About 1,500 students, one of the largest classes of first-year students, are now Ospreys.
Welcome Week activities united strangers, forged friendships and showed new students that they can choose their own path to success.
Best of luck to all our Ospreys this semester. Below is a series of photos from move-in and Welcome Week.
Photo story by Susan Allen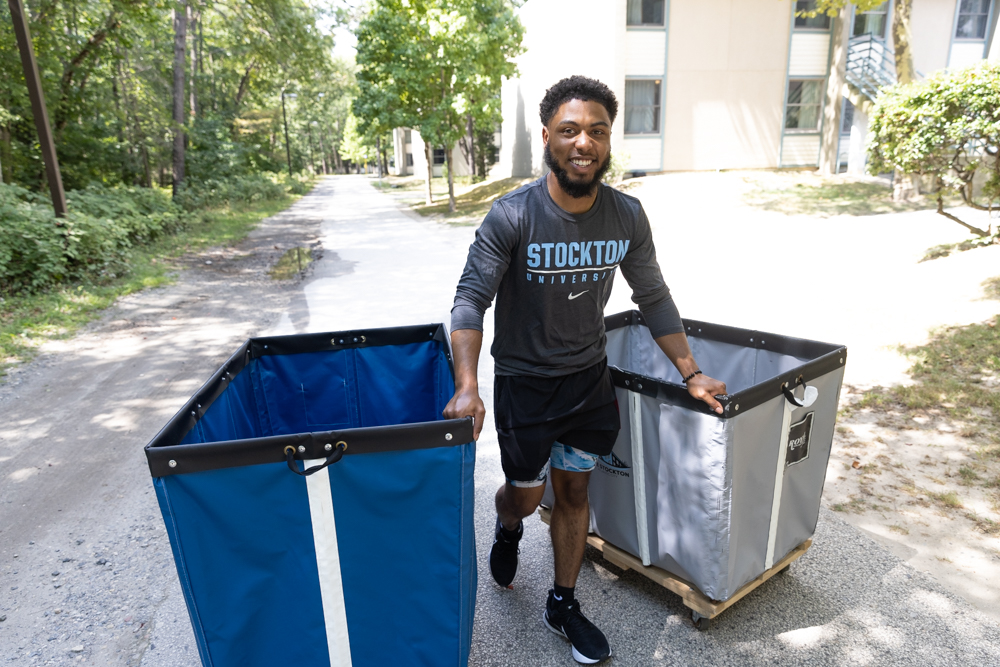 We called on our Instagram followers for dorm room hacks and the top responses were to maximize space with storage bins that fit underneath beds and command strips for decorating.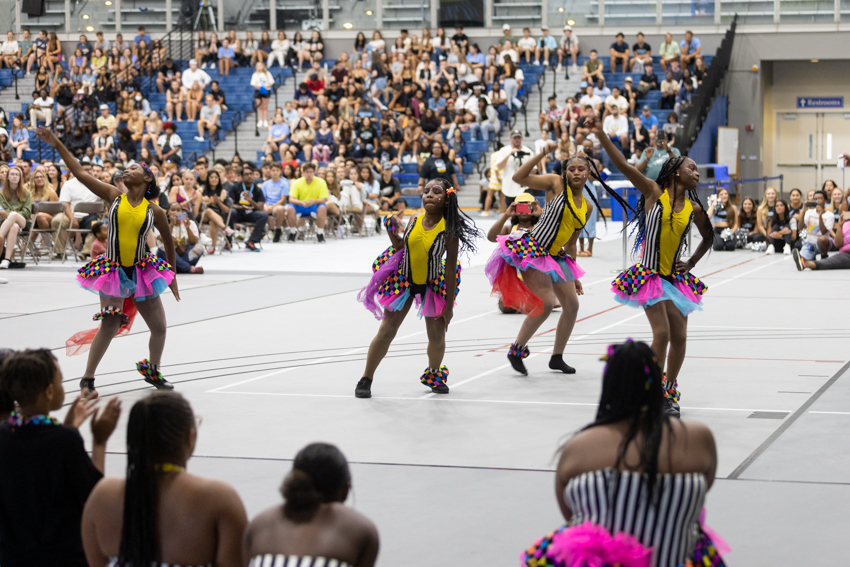 The Sophisticated Sisters drill team brought the heartbeat of Camden to the Sports Center with their performance. They were introduced with a short video produced by Oprah Winfrey that shared the inspiring leadership of Tawanda "Wawa" Jones, founder of the drill team, and how she created a safe haven in a city with the highest crime rate in America. Ana Edmondson, director of Student Transition Programs, encouraged and challenged the Ospreys to find that same leadership within themselves.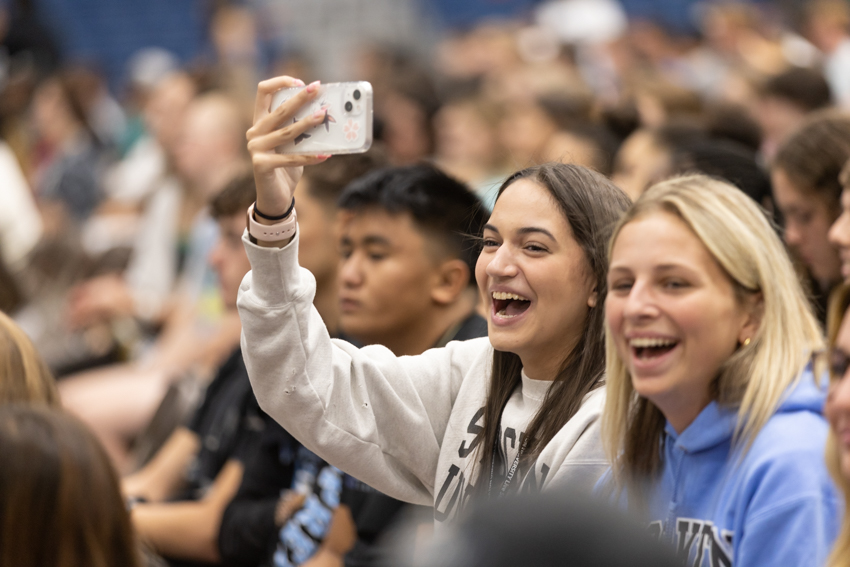 Many friendships were made.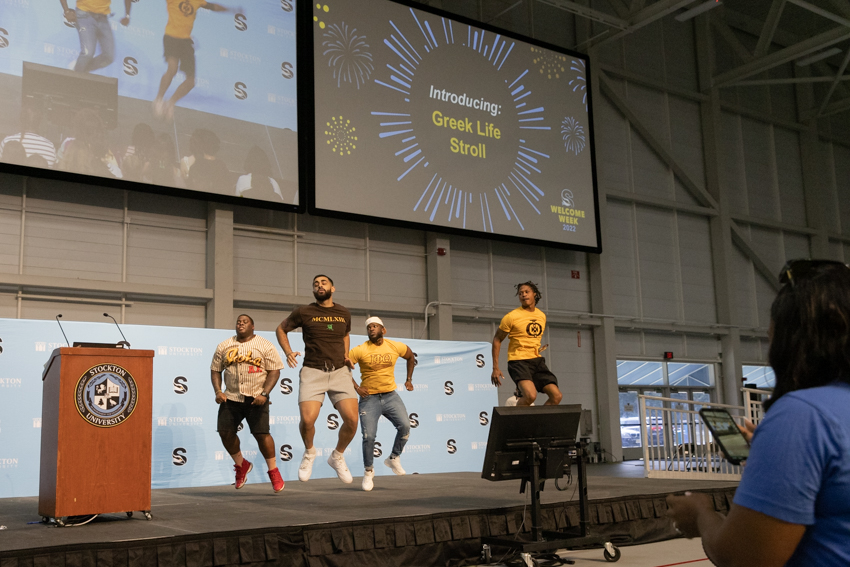 The Stockton Iotas performed during the Greek Life Stroll. Find out how you can get involved at Meet the Greeks on Sept. 15.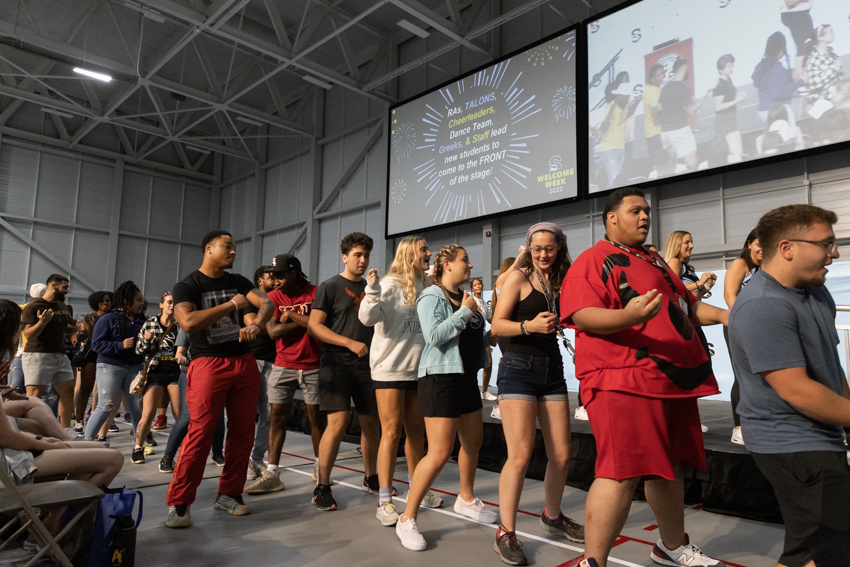 After watching performances, new students were invited to the front of the stage for the Cupid Shuffle.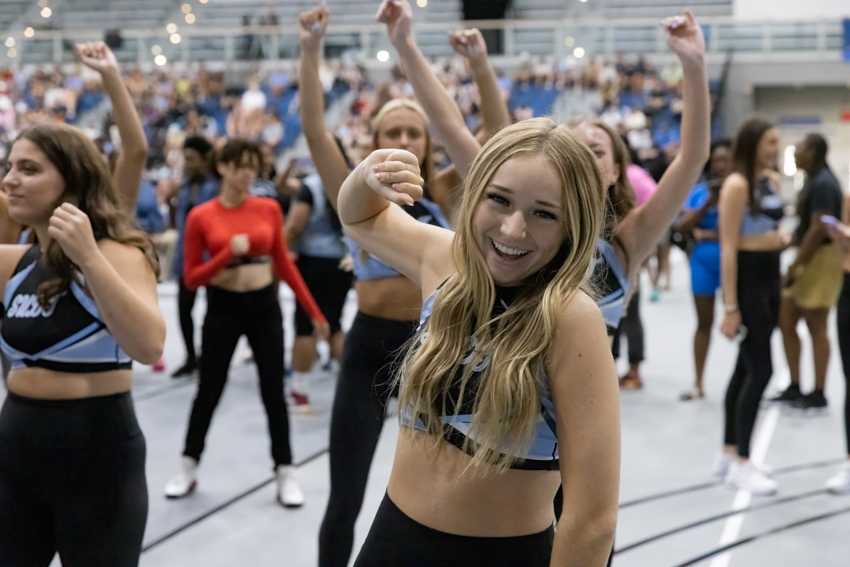 The Stockton Dance Team performed and danced with new students.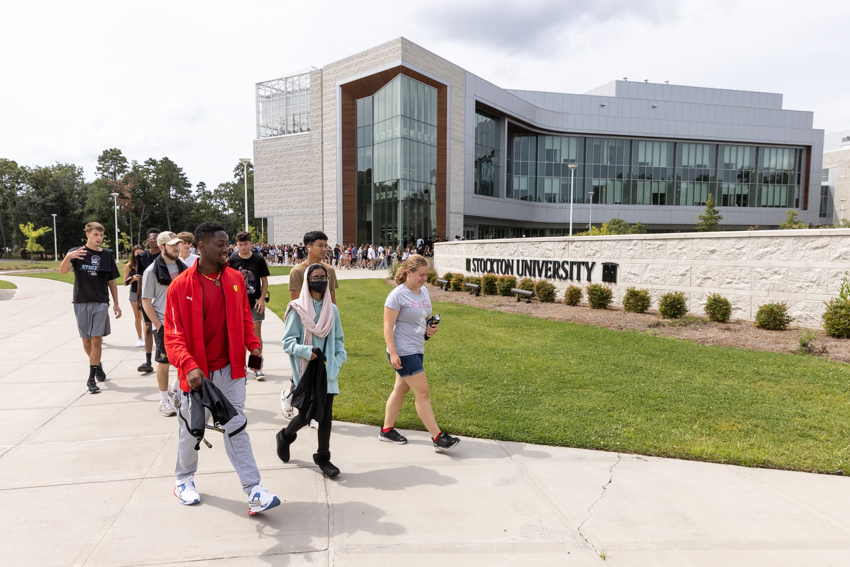 TALONS led students around the Academic Quad during the Spirit Walk.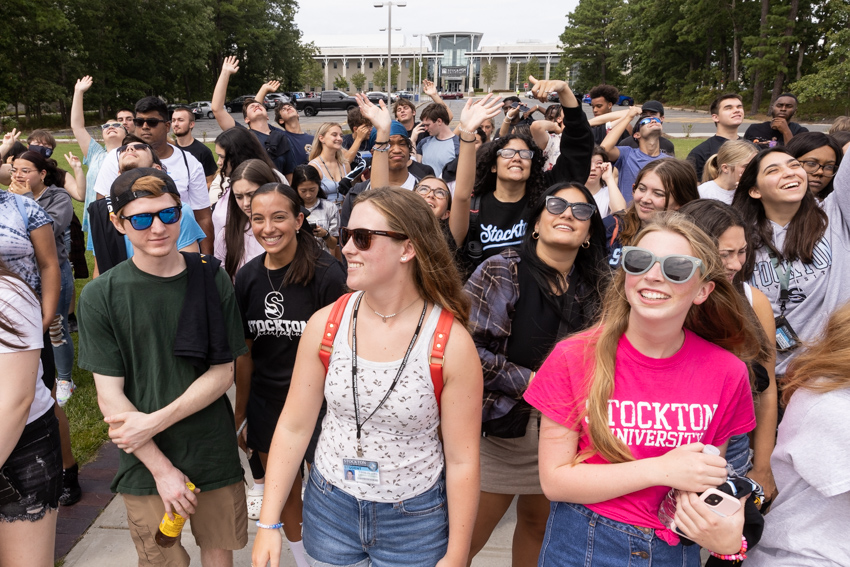 The walk ended at the center of the quad for class photo ops.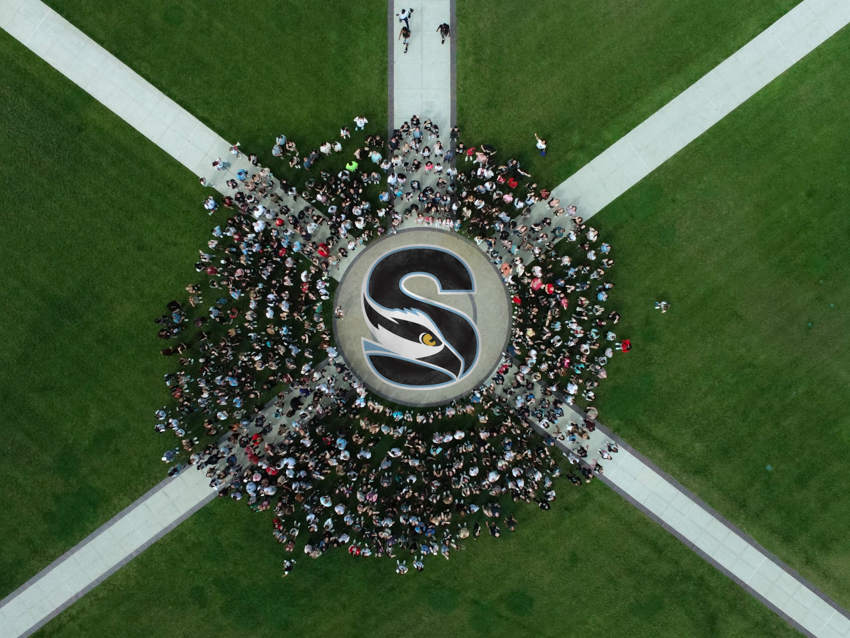 Joe Petrilli Jr., of Stockton Production Services, flew a drone to capture a bird's-eye-view of the Class of 2026.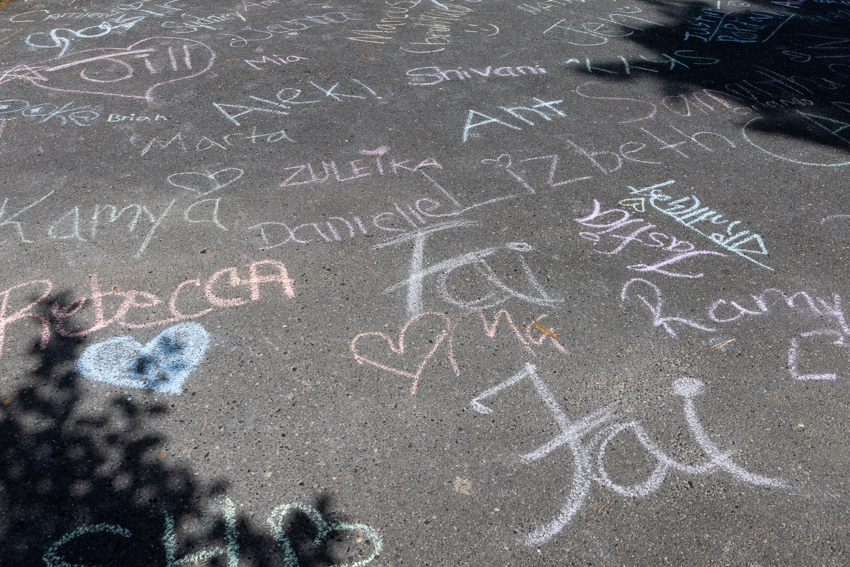 At the After Party, new students wrote their names on the walkway through Housing 2 and 3.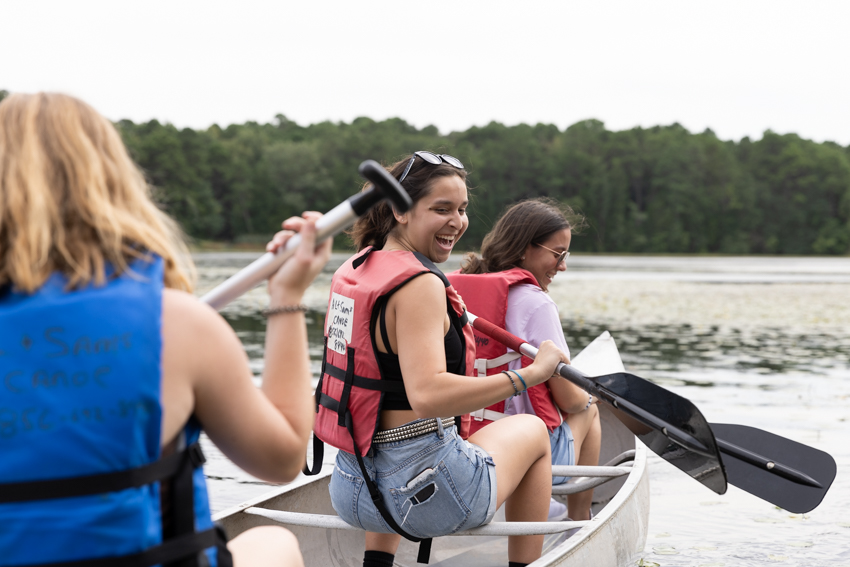 Ospreys rowed their way across Lake Fred to explore by canoe.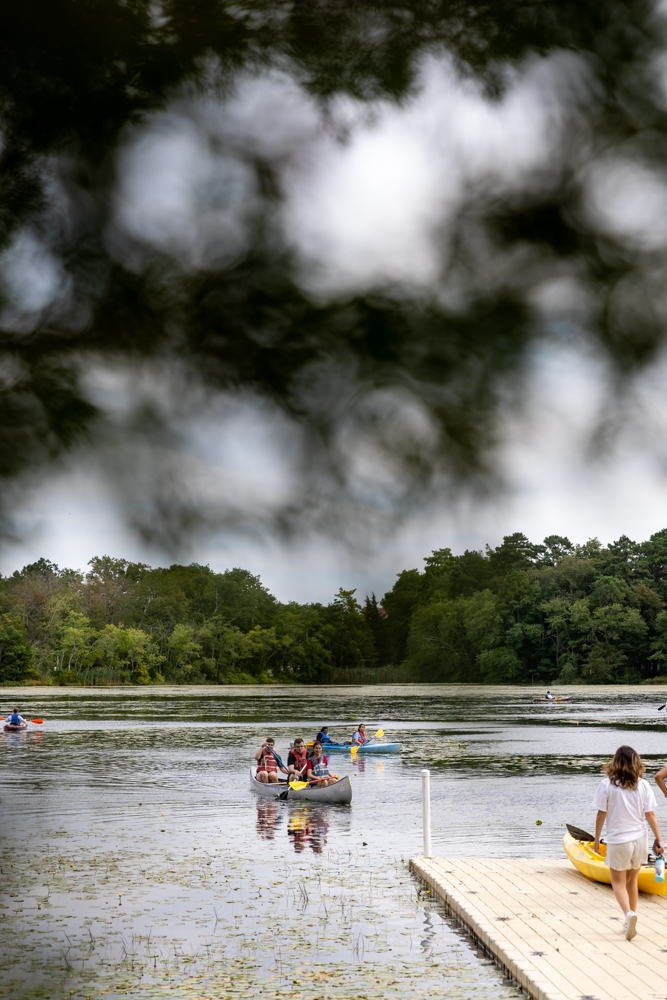 Students can continue to build connections at the events listed on Osprey Hub.
View more images on Flickr.